Festival Diary: Kieran Hodgson's 'People Make Glasgow' anthem woos Edinburgh audiences
Yorkshireman is in running for Fringe's biggest comedy prize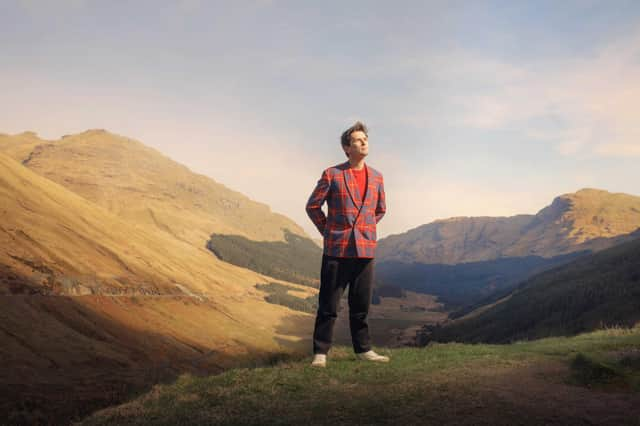 There is something deeply ironic about the shortlist for the main Edinburgh Comedy Award prize this year.
It's not just the fact that Yorkshireman Kieran Hodgson has made the final eight with a show about what it means to be Scottish – or that he has done so in one of the strongest years for Scottish comics that anyone can recall at the Fringe.
The biggest irony is that Hodgson has created something of a love letter to Glasgow for audiences in Edinburgh this month.
His array of Scottish accents brought the house down at the Pleasance, especially his breathless introduction to a production assistant on Two Doors Down, the sitcome he relocated to Glasgow for.
But it is his new anthem dedicated to its famous People Make Glasgow marketing motto – performed by Hogdson in the style of the legendary Edinburgh singer Harry Lauder - that may be the lasting memory of this year's Fringe.
Reviewers have been flocking to Hodgson's show, one of the biggest hits in the Pleasance line-up this year, although he was a bit bemused to discover that one of them was crime writer Ian Rankin, who has been critiquing shows for the BBC.
Hodgson recalled how Rankin had honed in on his attempt at a posh Edinburgh accent, as he recalled his limited experiences of Scotland before he actually moved there.
He said: "I knew a little bit about Scottish people, of course. I knew about Edinburgh people. 'I actually find that the Tesla copes with the cobbles very well.'
"A few days ago I was reviewed by Edinburgh crime writer Ian Rankin. He said: 'The show's alright, but it's just that in Edinburgh we don't call them cobbles, we call them setts.' Thus proving the joke."
After missing the second Fringe First Awards ceremony with an untimely ankle injury, The Scotsman's chief theatre critic Joyce McMillan was back in her usual position for the final ceremony at the Pleasance Courtyard, where a number of special end-of-festival awards were also announced.
England & Son, Ed Edwards' one-man play at Summerhall, won the Holden Street Theatres Award, which will see the show head to the Adelaide Fringe.
Its star, Mark Thomas, was unable to make the ceremony after falling victim to Covi, but made his presence felt in a brief speech read out at the ceremony by Katie Posner, artistic director of Paines Plough, which brought the show to Edinburgh. He provoked a series of laughs with his repeated – and unrepeatable here – attacks on the Conservative Party, to which McMillan responded simply: "Thank you, Mark Thomas, for that."
The mystery over Nicola Benedetti's late-night chippy of choice appears to have been solved – and it turns out to have a celebrated musical connection, albeit one a world away from the Usher Hall.
Fellow journalist Michael MacLeod is "100 per cent" the takeaway featured on her Instagram Reel is Cafe Piccante, on Broughton Street, which is far better known in Edinburgh as "The Disco Chippy" after bringing in a DJ to help atract late-night crowds.
Hopefully it is still displaying a newspaper article on its late-night innovation, which included suggestions of the songs you may well hear, the best of which was "Light My Fryer."
Comments
 0 comments
Want to join the conversation? Please or to comment on this article.