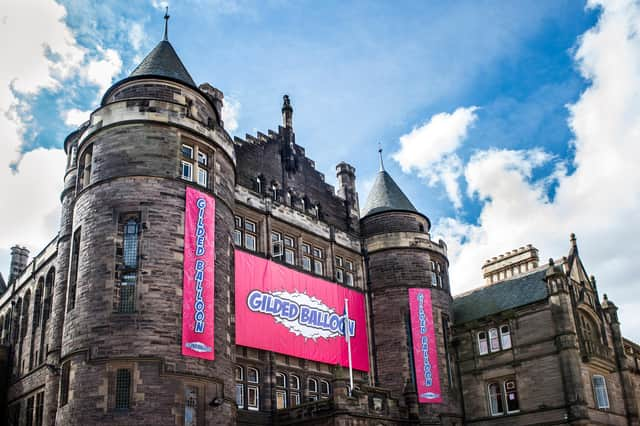 But now some of the leading players in the Edinburgh Festival Fringe have raised fears for the very future of the event unless it is given the green light by the Scottish Government within weeks and is underwritten from the public purse.
Venue operators are pleading for clarity on how they will be allowed to operate in the city this summer to head off the prospect of a second August without live events and save long-running companies from financial ruin.
The Fringe promoters say it would be "disastrous" for the Fringe's worldwide reputation if they were restricted to online-only programmes when other festivals are able to go ahead outwith Scotland.
They say they were left dismayed that First Minister Nicola Sturgeon failed to make any mention of events in an update to the Scottish Parliament last week in the wake of Prime Minister Boris Johnson's announcements that they are due to return in England in May, with social distancing hoped to be lifted completely the following month.
The government is being urged to ensure performers, companies and the arts industry does not relocate elsewhere this August if it looks like the Fringe will be unable to go ahead. The promoters have stressed the need for financial help to pay for new infrastructure including temporary venues this summer under tentative plans to deploy parks and gardens for shows to ensure shows can go ahead with social distancing in place.
They have estimated that it could cost up to £15 million to get the Fringe back to the level it was at in 2019.
The government insists that work is underway with the events sector in Scotland on a "route-map towards an incremental and cautious re-opening." However it has not indicated when Fringe operators will be told how they can return this year.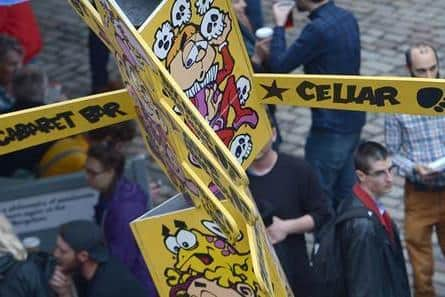 Anthony Alderson, artistic director of the Pleasance, said: "The big frustration at the moment is we just don't know anything and therefore can't plan anything. At the moment we're just sitting and waiting.
"At least Boris has said: 'If the conditions are right this is what we could do.'
"If the Scottish Government can give us a set of parameters under which we can operate then we'll do that.
"I don't think the Scottish Government and the council really understand the structure of the Fringe and how it works. We provide the infrastructure for it and it's all temporary, but we've got huge annual overheads.
"Our budget every year is about £3 million. We can't survive for three years without any income.
"I just think: 'How big does the Fringe have to be before the Scottish Government thinks it is worth having?'
"If we're in a situation where England is open and Scotland is closed a lot of performers and companies will do things elsewhere. We have no choice. We have to go back to work. It would be a real surprise to me if everyone just went: 'We're going to sit tight and wait for Edinburgh to reopen.' I just can't see that happening."
Assembly founder William Burdett-Coutts said: "It seems very conservative in Scotland at the moment, wen you look at what is happening in England.
"There seems to be a contradiction between the facts about the vaccine roll-out has been and the view that restrictions are going to go on for a lot longer.
"It seems to be a tussle between those that think you've got to get to zero-covid and those that think we've got to live with covid. The world has lost an absolute fortune. We need to get it working again. Everything in life is a balance of risk.
"I'm keeping the door open on this year's Fringe but it's a question of whether there's the appetite for us to do it.
"We've looked at various different options for this year. With social distancing, the normal economic model of the festival goes out the window. In reality, there's going to need to be a subsidy to make things happen. If you look at the benefit that the Fringe brings to the city and the country that's not unreasonable. People are desperate for it to happen. The hospitality and tourism industries need it."
Katy Koren, artistic director of the Gilded Balloon, said: "We were pretty disappointed there was no mention of Edinburgh's festivals from the First Minister. It's was crazy when Edinburgh has the biggest arts festival in the world. It felt like it was ignored, which was very disheartening.
"We are planning on sitting tight and holding on for as long as we can. We're desperate to do live events again. But we need to have some indication in the middle of March of whether something can go ahead."
Karen Koren, founder of the Gilded Balloon, added: "We want live performances, whether it is on the streets, indoors or in outdoor spaces. It would just be disastrous to have another online Fringe.
"Edinburgh has had the biggest arts festival in the world, but it's going to take at least five years to recover as it is."A spokesman for the Scottish Government said: "Given that we are still experiencing high numbers of Covid-19 infections, we are regrettably not able at this stage to provide clarity as to when live events can resume.
"We understand this uncertainty is challenging for the sector and a great deal of work is underway, in partnership with all major elements of the culture and events sector, to develop a route-map towards an incremental and cautious re-opening of live events."
A Fringe Society spokeswoman said: 'All of our plans to support the delivery of a 2021 Fringe need to be in accordance with Scottish Government guidance and we are eagerly anticipating the scheduled update in a few weeks' time, when we will hear in more detail about the plans it has for the whole event sector.
"We're looking forward to supporting the return of the Fringe in Edinburgh in one form or another in 2021 – be it digital, live or both.
"As soon as it is safe and we have a clear road map, we look forward to welcoming the joy of live performance back to the city.'
A message from the Editor:
Thank you for reading this article. We're more reliant on your support than ever as the shift in consumer habits brought about by coronavirus impacts our advertisers.
If you haven't already, please consider supporting our trusted, fact-checked journalism by taking out a digital subscription.
Joy Yates
Editorial Director