Fears for 900 jobs as one in three arts organisations in Scotland face insolvency over funding crisis
Creative Scotland raises the 'perfect storm' alarm again with the Scottish Government
One in three arts organisations are at risk of insolvency and more than 900 jobs could be lost without urgent action to tackle a growing funding crisis, the Scottish Parliament has been warned.
Creative Scotland has told MSPs that more than half of the companies, venues, events and festivals it funds are expecting to cut jobs or make other savings due to the impact of inflation, soaring energy costs, reduced audiences and prolonged standstill funding.
The Scottish Government's own arts agency has branded support for culture in Scotland as "short-term in nature and precarious in reality".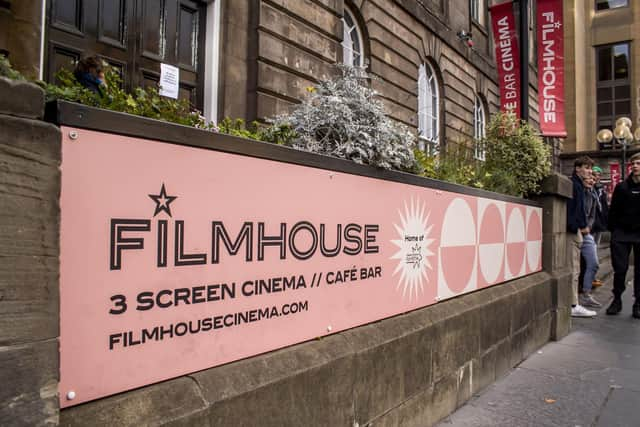 Its dossier for Holyrood's culture committee has warned Scotland could lose "major cultural organisations of national and international importance", and "key nationwide festival infrastructure" unless there is a rethink over the Scottish Government's support for the cultural sector.
A year after Creative Scotland's chief executive, Iain Munro, told MSPs of the need to address a "perfect storm" affecting the cultural sector, the arts body has warned the situation is "still in full effect". Some organisations have been reporting cost increases of between 100 and 200 per cent over the past year, with more than half using some of their financial reserves as a result.
Creative Scotland's dossier has been published weeks after it revealed it had around £113 million of applications for long-term funding support – near three times the available amount in its budget.
The number of organisations seeking regular funding has leapt up from around 350 to more than 500, with the overall value of applications even outstripping Creative Scotland's overall budget of £96m.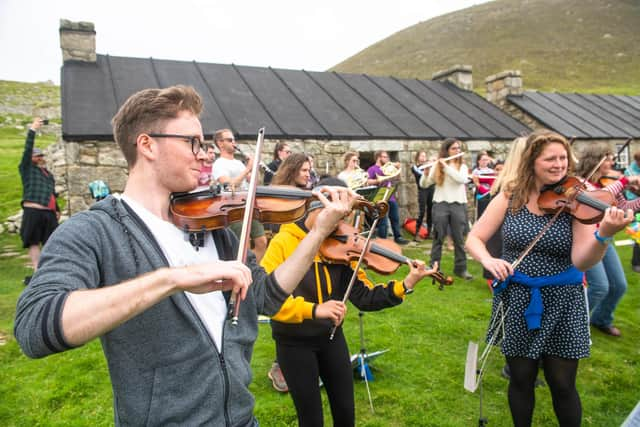 Creative Scotland has now revealed it has been asked to consider "where we would be able to make cuts" in its budget for the next financial year. However, the body claims spending on culture in Scotland is already below the average compared to other nations across Europe.
The arts agency has told MSPS there are two steps the Government could take to avert the looming crisis – increase the level of support to "a level that comes closer to the clear potential and demand that exists in Scotland" and commit to at least a three-year budget for Creative Scotland, which will allow organisations to plan ahead properly. It has also raised concerns the Government has failed to deliver an action plan to deliver a national cultural strategy.
Creative Scotland's dossier states: "The perfect storm continues, and the funding situation for culture and creativity in Scotland remains short term in nature and precarious in reality. Scottish Government budgets for culture remain at standstill (at best) with no indication that they will increase in coming years.
"Operating costs for cultural organisations continue to rise, influenced by inflation, global economic conditions and by new statutory requirements such as commitment to Fair Work policies. Alongside this, income generation for the culture sector through ticket sales, donations and other grant funding continues to get ever more challenging as the cost-of-living crisis bites across society."
Creative Scotland said it had uncovered "stark" evidence of growing financial problems across the sector after surveying arts organisations in the spring of this year. Its report adds: "All organisations reported increased operational costs over the previous year, with some reporting increases greater than 100 per cent (and up to 200 per cent).
"More than half of the organisations told us they have used their reserves in the last year to offset rising costs, particularly energy costs. In the last year, more than half of organisations have seen a reduction in attendees at events and performances, and nearly half have seen a reduction in participants.
"Our analysis, taking into account increased operational costs due to high inflation, increased energy costs and increased costs associated with implementing Fair Work policies, against a backdrop of standstill funding, translates to real-terms cuts of up to 20 per cent. Our analysis also suggests that up to a third of these organisations are at serious risk of insolvency in the short term, and over half are financially weak, requiring redundancies or other cost savings.
"Apart from the cultural and social impact that losing these organisations would have, nationally and internationally, the current funding situation puts 900 jobs at immediate risk with loss of financial support or freelance opportunities for more than 12,000 artists and creative practitioners.
"The organisations at risk of insolvency due to standstill funding and increasing costs include major cultural organisations of national and international importance, key nationwide festival infrastructure, producing companies and venues in the performing arts, community focused arts organisations and many organisations focused on equalities, diversity and inclusion."
The Edinburgh International Festival, Celtic Connections, Dundee Contemporary Arts, Eden Court in Inverness, the Glasgow Film Festival, the Wigtown Book Festival, the Royal Lyceum Theatre in Edinburgh, Dundee Rep, Pitlochry Festival Theatre, the Fruitmarket Gallery in Edinburgh and Perth Concert Hall all have long-term Creative Scotland funding deals.
However, the body has warned that without a significant increase in its funding it will have to support "far fewer" organisations.
Creative Scotland has told the culture committee: "Current budget levels do not enable Creative Scotland to support the number of organisations that we currently do, at a sustainable level. Years of standstill funding against a backdrop of increased operating costs, high inflation and the ongoing impacts of the pandemic, all mean that current levels of funding being offered to organisations does not enable them to operate effectively or to develop the range and breadth of creative work the people of Scotland deserve.
"We're clearly communicating that, unless budgets from the Scottish Government increase over the coming years, the new multi-year fund will not be able to support as many organisations as we currently do.
"Our aim will be to provide sustainable support to a smaller number of cultural and creative organisations. This means that many organisations currently operating will either need to adapt the scale and scope of what they do or, inevitably and unfortunately, cease operating."
A spokeswoman for the Scottish Government said: "The Scottish Government values the importance of our cultural organisations and their contribution to the wellbeing of the country to promote the arts, provide employment and engage with communities across Scotland.
"Given the current difficult public expenditure environment there are significant pressures on funding and we are continuing to work on options to ensure a balanced budget for this financial year.
"To compensate for a shortfall in its lottery funding, the Scottish Government has provided over £33 million to Creative Scotland over the last five years.
" Additionally, across this period, we have funded and continue to fund Creative Scotland to support their regularly funded organisations, the screen sector and the Youth Music Initiative.
"We are working closely with the culture sector to do everything within our powers and resources to help those most affected by the current economic challenges and will continue to urge the UK Government to ensure sufficient support is made available for Scotland's culture sector."
Comments
 0 comments
Want to join the conversation? Please or to comment on this article.