Now the work of dozens of trailblazing female artists is to be brought together under the one roof for the first time for a major exhibition spanning more than 250 years.
More than 70 works by at least 45 artists will be in the show, which will open in Edinburgh just before the summer festivals season, and has been drawn from the world's biggest privately-owned collection of Scottish art.
The Dovecot exhibition - Scottish Women Artists: 250 Years of Challenging Perception - will recall the first women who were admitted to art schools and other institutions, Scotland's most successful female artists, and others whose work was neglected or overlooked in their lifetimes.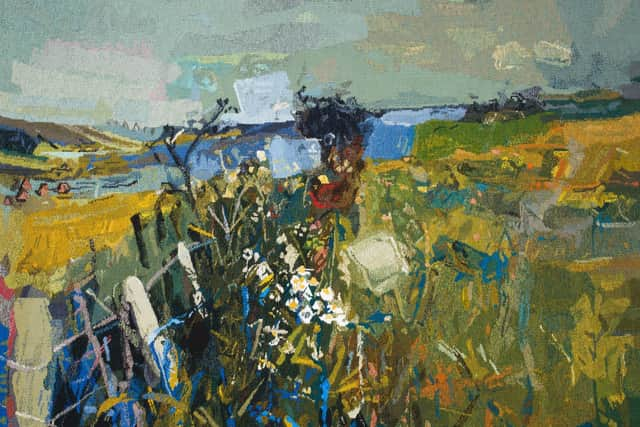 The exhibition explores the environments and movements which influenced and inspired various artists, and those that flourished after leaving Scotland.
The show, which will run for more than five months, will also highlight some of Scotland's most groundbreaking modern-day artists, including Alison Watt, Rachel Maclean, Alberta Whittle and Sekai Machache.
The exhibition traces the early involvement of women in Scottish art back to the little-known Dundee-born portrait painter Catherine Read, the first to train as an artist, who went on to enjoy success in London, Rome and Paris.
The exhibition recalls the impact made by the Glasgow Girls, a generation of female artists prominent in the city in the late 19th and early 20th centuries, including Frances Macdonald MacNair and Bessie Bessie MacNicol, who died in childbirth at the age of just 34.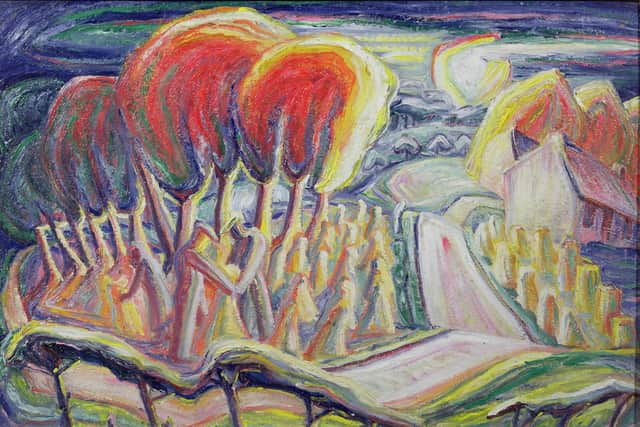 Also featured are Stansmore Dean and Cecile Walton, whose careers dwindled after their marriage to fellow artists Robert Macaulay Stevenson and Eric Robertson, Mabel Pryde Nicholson, whose career was overshadowed by her husband William Nicholson, and Dorothy Johnstone, who gave up her career teaching at Edinburgh College of Art in 1933 due to the "marriage bar," which restricted the employment of married women at the time.Leading 20th century artists whose work will be on display include Anne Redpath, Joan Eardley, Wilhelmina Barns-Graham, Hannah Frank and Margaret Mellis.
The Dovecot will be showcasing some of the work it has created with artists, including Dame Elizabeth Blackadder, the first woman elected to both the Royal Scottish Academy and the Royal Academy, in 1972 and 1976 respectively. It emerged last year that the late artist, who died in 2021, had bequeathed £7 million to the RSA.
Joyce Cairns, the first woman to be elected president of the RSA, in 2018, who is also featured in the exhibition, along with Phoebe Anna Traquair, whose morals can be found in several historic buildings in her adopted city Edinburgh.
The exhibition has been created out of a collaboration between the Dovecot Studios, which date back to 1912, and the Fleming Collection, which was instigated in the late 1960s by the Scottish banking firm Robert Fleming and Co to acquire works by Scottish artists to hang in its offices around the world. A foundation was created to care for the collection when the banking firm was sold in 2000.
Dovecot director Celia Joicey said: "We're keen to celebrate how women are very much part of the contemporary art scene in Scotland – today women comprise the majority of art college students, for example.
"However, their predecessors faced very different challenges and their achievements have not always been recognised by the artistic establishment.
"Some of the artists in the exhibition were appreciated and well-regarded in their own time, but others had their work dismissed and some of them had to really fight for the opportunity to make work.
"Scottish Women Artists showcases works of integrity and beauty, which place women at the heart of the story of Scottish art. It is a timely reminder that while ability is equally distributed, access to opportunity is not.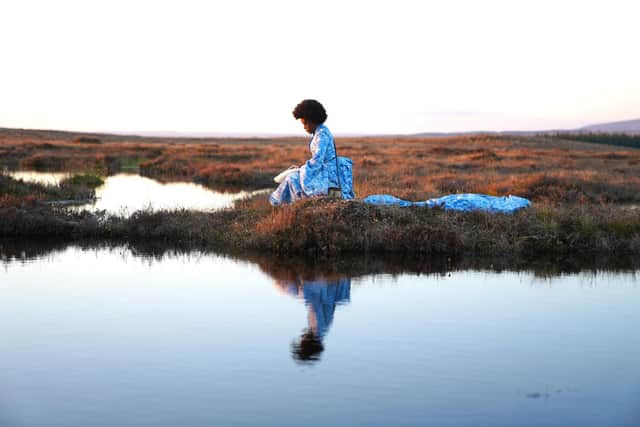 "If we look to the past, there are lessons and reminders of why we need to challenge and try to create fair opportunities for all."
James Knox, director of the Fleming-Wyfold Art Foundation, said: "In the very first year of its existence in 1968, the Fleming Collection acquired two key paintings by Joan Eardley.
"It went on to increase its holdings of this important artist and to form in-depth collections of other mid century greats, Anne Redpath and Elizabeth Blackadder, as well as acquire historical rarities by earlier artists.
"Today this strategy continues apace, and collaborating with Dovecot offers a superb opportunity to celebrate the achievement of Scottish women artists and to engage with Dovecot on creating new work that reflects the strengths of contemporary art in Scotland."
The forthcoming Dovecot Studio show is the second major exhibition devoted to the history of female Scottish artists to be staged in the space of eight years.
The Scottish National Gallery of Modern Art's celebration, Modern Scottish Women, also featured the work of Bessie MacNicol, Phoebe Anna Traquair, Dorothy Johnstone, Wilhelmina Barns-Graham, Joan Eardley and Anne Redpath, but covered a much shorter period of time, from 1885-1965.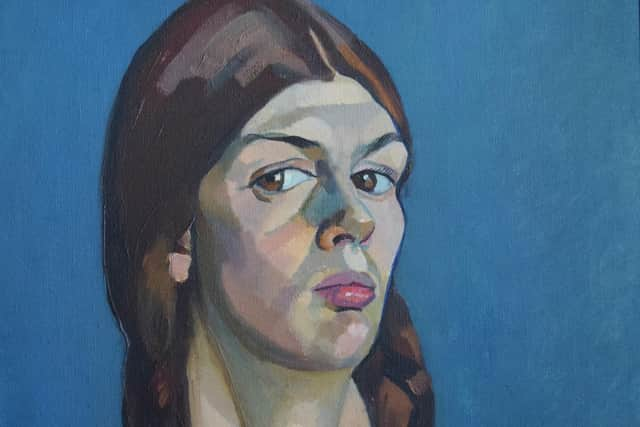 Female Scottish artists are expected to feature much more prominently in the Scottish National Gallery from this summer when a long-awaited overhaul and expansion of its exhibition galleries is revealed.
The National Galleries of Scotland, which runs the attraction, will be putting on display new acquisitions of drawings, watercolours and prints by female Scottish artists as well as newly-conserved works from its existing collection which have never previously been exhibited.
The Celebrating Scotland's Art project is expected to highlight how artistic practice often associated with women, such as the textile arts, printmaking and watercolour, were undervalued and considered of lesser importance than the male-dominated, academic disciplines of painting and sculpture.
The National Galleries has also worked with a group of specially-trained all-female Wikipedia editors to tackle an online "gender gap" by researching the lives of overlooked female Scottish artists and writing new articles about them.