Edith Bowman condemns 'devastating' targeting of arts and culture for funding cuts
BAFTA Scotland Awards host calls for rethink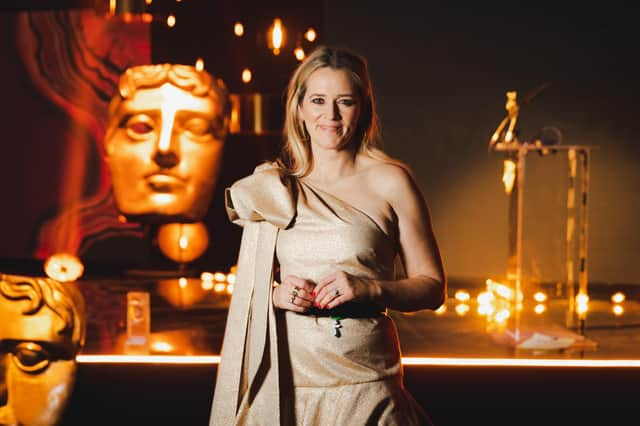 Scottish broadcaster Edith Bowman has warned that arts and culture are being "taken for granted" in the wake of the Scottish Government targeting the industry for funding cuts.
Fife-born Bowman said a total rethink was needed to ensure that the arts were not seen as "the first port of call" when it came to saving money.
Bowman, presenter of the BAFTA Scotland Awards, said it was "devastating" to think about the long-term impact of arts and culture being seen as a low priority for government support.
She was speaking in the aftermath of the Scottish Government reviving a 10 per cent funding cut for its national arts agency.
Creative Scotland has effectively been ordered to raid £6.6 million from its financial reserves, which were ringfenced for a safety net for organisations who lose out on long-term funding bids next year.
The Scottish Government has not yet confirmed another £4 million earmarked in Creative Scotland's budget, including £2 million for its Screen Scotland agency, which works with the film and TV industry.
The government, which has come under fire for breaking a commitment to protect Creative Scotland's budget this year, has been urged to plough an additional £104 million into the culture sector in the next financial year to head off a growing crisis over the impact of rising costs, inflation, Brexit and prolonged standstill funding.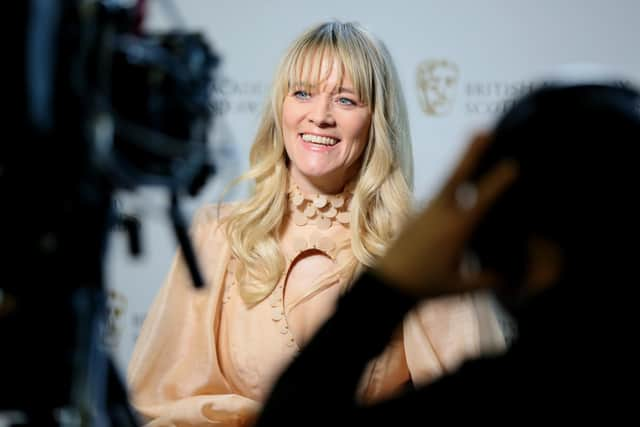 Speaking ahead of the BAFTA Scotland Awards ceremony next month, Bowman said: "To be honest, the culture sector is taken for granted.
"I think we under-estimate how important the arts are for people of all ages.
"It's not just about bringing through a new generation of talent and encouraging the arts to be taught in schools, it's about what we all get from arts and culture.
"The importance of that really needs to be looked at so that people understand that they shouldn't be the first port of call when it comes to cutting funding.
"As a mum, thinking about the cuts in terms of my kids and what they are going to do, it is devastating, really."
BAFTA Scotland director Jude MacLaverty highlighted the success of a new Screen Scotland pilot to try to "embed" film and screen education in schools, with the aim of introducing high school film and TV qualifications.
Pupils in Shetland, Dundee, Edinburgh, Inverness and Argyll & Bute are getting the chance to study film and television production under a programme backed by Outlander star Sam Heughan.
Ms MacLaverty said: "The curriculum for screen pilot, which teaches kids to work together as a team, has worked brilliantly.
"I would very much hope that it would be rolled out further as something that your kids can work towards to get a grade in film and screen.
"It's obviously challenging in the cultural sector in Scotland at the moment. That will result in less art and creativity in our communities.
"Our mission at BAFTA Scotland is to inspire creativity and showcase the power of screen. We will continue to do that with commitment and urgency."
BAFTA Scotland-winning actor Douglas Henshall, the long-time star of Shetland, branded the Scottish Government's treatment of the arts as "deplorable" and "an embarrassment."
He said: "In a country so rich in talent and opportunity, it's depressing to see the arts treated as no more than a hobby."
Trade union Equity says the targeting of Creative Scotland will "put jobs at risk, and could be used to justify low pay offers, or encourage more precarious work for performers and creatives."
The Scottish Government has previously said it expected to be able to reinstate the funding in next year's budget.
Comments
 0 comments
Want to join the conversation? Please or to comment on this article.