Edinburgh's visual art pledges 'extreme care' over future sponsors as it distances itself from 'greenwashing' controversy company Baillie Gifford
Baillie Gifford is listed in the festival's official brochure
One of Edinburgh's biggest festivals has distanced itself from the investment firm at the centre of a "greenwashing" row, just days after dozens of writers threatened a boycott of another event.
Organisers of the Edinburgh Art Festival have pledged to take "extreme care" over sponsorship from individuals and companies involved in "activities that harm the environment".
Baillie Gifford is a major sponsor of one of the biggest exhibitions in the art festival programme. Its brochure lists the company as a backer of the showcase of artist Alberta Whittle at National Galleries' Modern One gallery. It also sponsored a one-off live event by Whittle at Parliament Hall in the Old Town on the festival's opening weekend.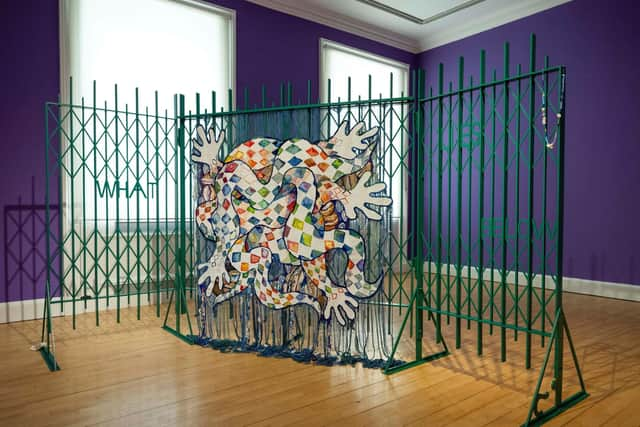 However, art festival organisers stressed Baillie Gifford was not a sponsor of the festival and said it was "committed to fundraising in a way that positively benefits the arts sector, our wider community and the environment".
Art festival chair Gemma Cairney, the leading broadcaster and writer, was due to interview Greta Thunberg at this year's book festival before the climate activist pulled of her sold-out appearance at the Playhouse, saying she did not want to be associated with the "greenwashing" of cultural events.
Ms Cairney was also mid-way through chairing an event with climate activist Mikaela Loach at the literary festival's opening weekend when the latter led a walk-out of the audience.
She said the fight against fossil fuels was "something we all need to pay attention to" as she urged people to read Ms Loach's book, It's Not That Radical, saying that it harnessed the "urgency of finding new ways to avoid sophisticated greenwashing and harmful capitalism".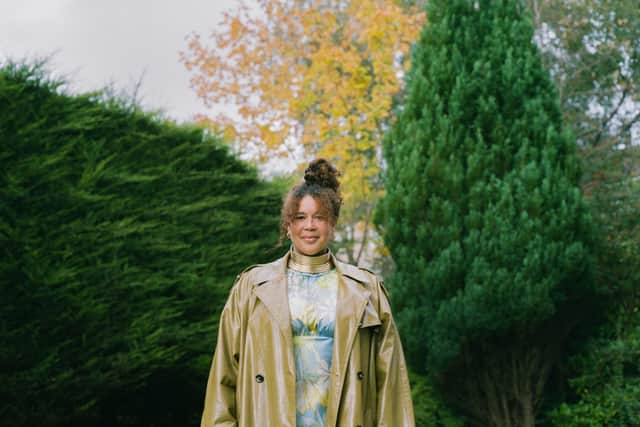 Ms Cairney shared a statement from the art festival after the book festival walk-out.
The festival said: "The Edinburgh Art Festival is not currently sponsored by Baillie Gifford. It is not for the Edinburgh Art Festival to comment on who partners or other festivals are sponsored by. Our board deals with ethical issues associated with fundraising with our director Kim McAleese.
"The festival aims to be a responsible and ethical organisation, and is committed to fundraising in a way that positively benefits the arts sector, our wider community and the environment."In order to best meet the aims of our environmental policy, we will take extreme care when dealing with donations or sponsorship from individuals or companies involved in activities that harm the environment."
Ms Cairney is due to make two other appearances at the book festival, interviewing model and activist Munroe Bergdorf, and as a headline speaker herself.
She said: "On the fight against fossil fuels … this is something we all need to pay attention to.
Governments must begin phasing out fossil fuel infrastructure now, including the UK, which is the second biggest oil and gas producer in Europe."
Writing after Ms Thunberg cancelled her appearance, Ms Cairney said: "Such is life that changes are inevitable and, in this particular case as the ally and big sister, I feel in my heart to the next generation that are resisting atrocity with such clarity.
"I would, on one hand, offer Greta Thunberg a hi-five and on the other, offer a handshake in solidarity to the 3,000 people who bought tickets to see us in conversation, including 300 young people from all over Scotland who got tickets free of charge."
Comments
 0 comments
Want to join the conversation? Please or to comment on this article.