Edinburgh's festivals urged to spread out of city centre and become less reliant on public funding
Culture minister suggests new ways of working may be needed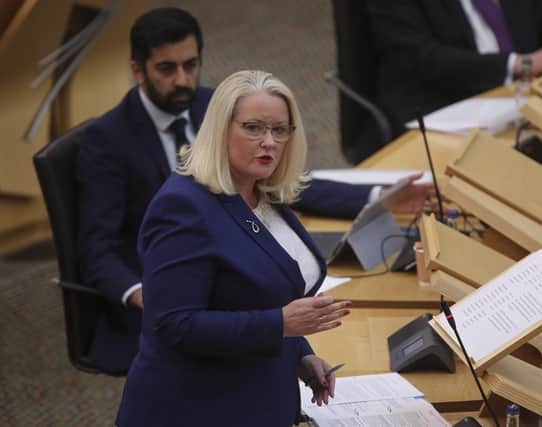 The Scottish Government has urged Edinburgh's festivals to spread out of the city centre and do more work in local communities - but has signalled they may have to become less reliant on public funding in future.
Scottish culture minister Christina McKelvie has warned that the festivals may have to find new ways of working and develop more "resilient" sources of income due to pressures on the government's budget.
In an exclusive interview, Ms McKelvie said the future of the festivals and their level of support would be reviewed after this month's events, which will get underway on Friday with the launch of the International Festival and the Fringe.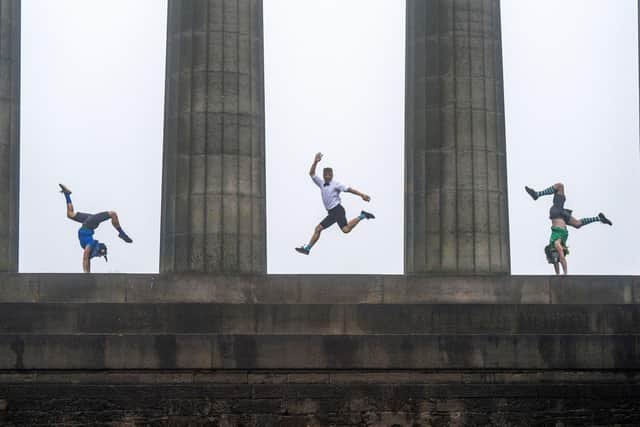 She suggested that the "fresh perspectives" of recently-appointed new figureheads for a number of the festivals presented an opportunity to "maybe do things in a different way."
She also suggested that concerns over the "astronomical" cost of accommodation in Edinburgh in August could be tackled by encouraging people to stay in outlying local authority areas.
Well over 4500 events are expected to be staged across Edinburgh over the next month, the second full-scale season possible in the city since the Covid pandemic led to their complete cancellation in 2020.
Ms McKelvie said: "I am seeing a really good bounce back from the festivals this year.
"We should try to maintain that positivity after such a rough couple of years for the whole sector.
"Recovery is still tough. Last year was about baby steps for lots of people – there was still some reticence about feeling safe given how busy it is in Edinburgh.
"I don't think we will be able to see how much recovery has taken place over the last year until this year's festivals are done.
"We are seeing things going in the right direction, but I don't think we will fully understand that until the autumn. It will give us a good baseline of where things are at and where they go from there. That will be really important – it will give us a foundation to work from.
"It will also allow us to look at the size and scale of the festivals. If we get the review of that right the scale of the festivals should fall into place in the right way. There is always the potential for them to grow."
This month will see the first programmes presented by new International Festival director Nicola Benedetti and Edinburgh Art Festival director Kim McAleese. Jenny Nevin will take over as director of the book festival next month, while Andrew Macdonald has just been appointed chair of the reborn film festival.
Ms McKelvie added: "With these people coming into the festivals with their fresh perspectives, we could maybe look at ways of doing things in a different way.
"The festivals are pretty distinct in their offer and do things in their own way.
"I don't think it is for me to tell the festivals what they should and shouldn't do. I want a really good, productive and positive partnership on that basis.
"Some of the things I've been talking to them about is the work they do in local communities to widen it out into a societal offer for people who live outwith the city centre.
"It struck me that taking things out of the city centre a bit more is maybe something we should be thinking about.
"The festivals seem to think that there is a need, a want and possibility a necessity for some of that.
"Do we need to maybe do more of that? I think that's something we definitely need to talk about. It will definitely be on agenda when the dust settles and we all get around the table. Community outreach is really important.
"I think there is an appetite from the festivals. Having a look at what happens this year will help us move to the future."
Ms McKelvie suggested that future priorities would include looking at how the festivals can work together more, avoiding duplication of effort and ensuring government goes as far as possible.
She said: "I tend to see it as sort of three-way thing – there is government funding, there is funding from organisations and others that are involved in the festivals and there is revenue that is raised as well.
"Actually being able to make some of those other streams a bit more resilient would maybe mean there is less dependency on the government. I'm sure the Deputy First Minister and the Finance Minister would be delighted to hear me saying that because we do have a really tough budgetary situation."
Ms McKelvie said she was well aware of concerns about the rising cost of accommodation and the possible impact from next year of new legislation aimed at bringing the short-term letting of properties under more control.
She added: "The cost of accommodation in some cases is pretty astronomical.
"Some of the answers could be in shifting the festivals out into communities to create more space for people to come in from outside the city.
"There are also conversations to be had with other local authority areas."
Comments
 0 comments
Want to join the conversation? Please or to comment on this article.