Exclusive:

Edinburgh's event organisers urged to use drones and 'low noise' fireworks under drive to reduce environmental impact

Organisers told to ensure plans "align" with Edinburgh's net zero target
Organisers will be urged to deploy drones instead of fireworks at major festivals and events in Edinburgh in future under a drive to reduce their impact on the environment.
Council chiefs also want organisers to consider using "low noise and debris-free" fireworks as part of a new blueprint for the staging of festivals and events in public places.
Official guidelines state the council will not encourage the use of fireworks "outwith traditional times".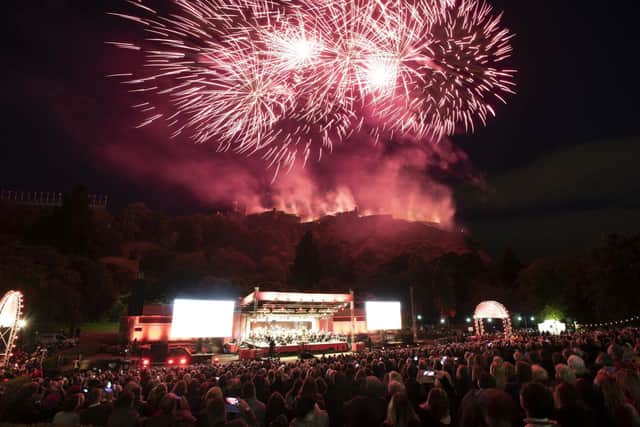 All event organisers will be told to ensure their plans "align" with an official council target for Edinburgh to become a "net zero" city by 2030.
Among the key principles for securing permission for events to go ahead in public places are that their organisers "commit to and demonstrate environmental sustainability".
The council's new events policy states: "Organisers will be expected to minimise their impact both on the environment and its surroundings, including the neighbours of the event."
However, the council insists applications from event organisers intending to use fireworks would be assessed on a "case-by-case basis" in future.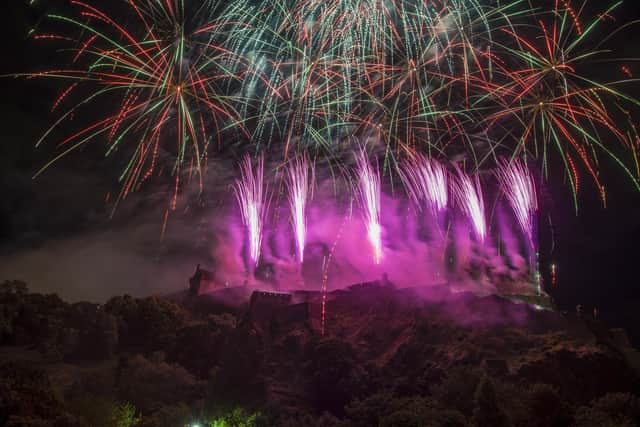 The council's new guidelines have been agreed months after the Edinburgh International Festival dropped its annual fireworks concert in Princes Street Gardens.
The event, which has pledged to reach net zero carbon emissions across its artistic programme by 2045, says it can no longer afford to put on the fireworks finale, due to the lack of a sponsor and the £750,000 cost of staging.
However, organisers of Edinburgh's Hogmanay festival have promised to deliver "one of the world's best new year fireworks displays" at this year's event, which is largely funded by the council. Fireworks are planned to be used at the annual Dusherra festival on Calton Hill at the end of this month.
The new guidance, which has been in the planning for three years, states: "The council's 2030 climate strategy sets out actions on how we intend to be a net zero city. We'd encourage all events to become more sustainable and ensure their event aligns with the strategy.
"Fireworks displays can cause distress to animals and people, and therefore we do not encourage their use at events outwith the traditional times. These types of events require special knowledge and skills to plan and manage safely, and particular attention to neighbour notification on a wider basis should be undertaken to ensure there is awareness of the event.
"To further mitigate impact, event organisers should also consider the use of low noise and debris-free fireworks as well as alternative aerial display methods, such as drones."
Council culture convener Val Walker said: "Edinburgh has long been the envy of the world when it comes to our amazing festivals, events and cultural activities. The council has a key role to play in Edinburgh's cultural and events sector.
"This guidance outlines our expectations, processes, and other key information that will ensure that events in Edinburgh are well organised, safe and successful."
One council source said: "We're not attempting to ban fireworks displays at events.
"Rather, we're encouraging organisers to reflect on how they organise displays and look at alternatives that are more environmentally friendly, and create less noise and debris. We rightly have a responsibility to consider our net zero and climate obligations across all of our services."
Comments
 0 comments
Want to join the conversation? Please or to comment on this article.