Donald Emslie declared that a debate over the impact of overtourism in Edinburgh was a "distant memory" as he insisted that a quick revival from its current "perilous position" was fundamental to wider economic recovery.
Mr Emslie, chair of the Edinburgh Tourism Action Group, the main voice of an industry worth £2 billion annually in recent years, said it was now in "serious jeopardy."
Writing for The Scotsman, he urged Edinburgh to "guard against the belief of some that the success of the past will automatically lead to the return of visitors."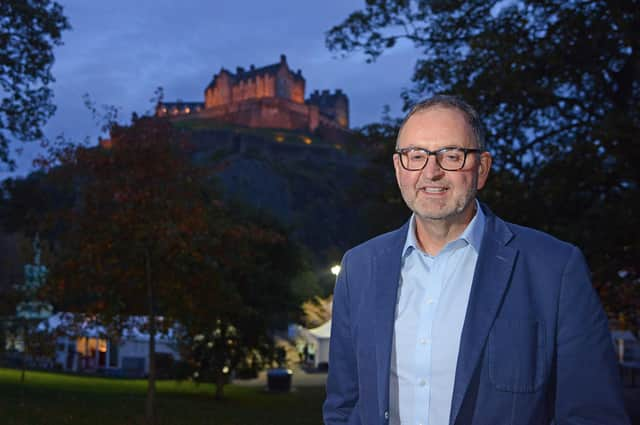 Calls to curb tourism numbers have intensified in recent years due to concerns that the city's historic streets were struggling to cope with the volume of visitors during peak periods. Edinburgh was named one of the world's overtourism hotspots in 2019, alongside Barcelona, Amsterdam, Venice and Rome.
However Mr Emslie warned of projections that Edinburgh would not see a return to pre-Covid numbers of international visitors for "several years, if at all."
He said the city had been "disproportionately" hit due by a slump in overseas visitors and a reluctance by Scots to take "staycations" there.
He said: "Cities need to be recognised as key drivers and gateways of Scottish tourism, especially our capital city. If Edinburgh recovers to any degree, the whole country will benefit.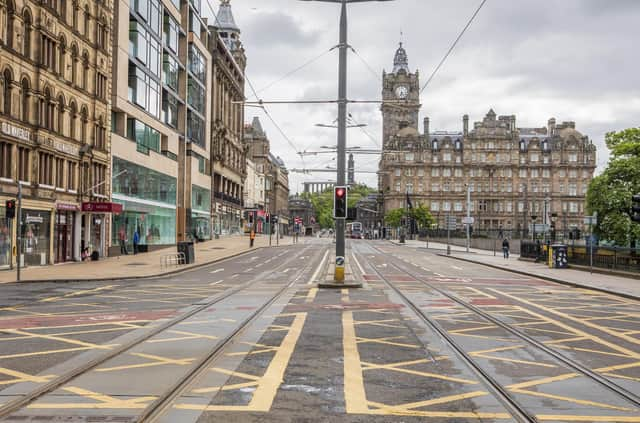 "Cities will need specific marketing and promotional support to drive demand from domestic and international visitors, encouraging them to return as soon as it is safe to do so. Further funds will be needed to develop innovation around new products and ways of operating to meet the changing visitor demands.
"How quickly Edinburgh's tourism industry can recover will be fundamental to the economic recovery of the city and its aviation, tourism, retail, and hospitality sectors. It is imperative it receives the necessary support and that a sensible and deliverable plan is in place."Importantly, we should not believe that Edinburgh will be OK and simply assume the tourists will return. We cannot run the risk of not supporting such a critical part of the city's economy."
Roddy Smith, chief executive of business group Essential Edinburgh, said: "The route back to tourist numbers reflecting previous levels will take a number of years but without intervention they may not return to levels anywhere near those in previous years.
"This may please a section of our residents but would be a major economic setback for our business community, our workforce and our residents who enjoy the many attractions our city has.
"What is important is that the city and its residents have benefited enormously by tourism through our economy growing, jobs growth and huge investment in the city's infrastructure, not least in the reimagination of many significant heritage buildings.
"We need to embrace the previous success, but in no way take it for granted or allow complacency to set in."
Cliff Hague, chair of the Cockburn Association heritage watchdog, said: "Concerted action will be needed to take Edinburgh forward and that must include a strategy for tourism.
"However, we also need to recognise that part of the reason the city centre is currently so dead is because the growth-at-all-costs tourist strategy saw hotels develop where social housing was needed, local shops close for more remunerative retailers of tourist tartanry, and short-term holiday renting displacing households from long-term affordable rentals.
"Restoring the mixed community of the city centre should be a priority, along with conservation to address the climate emergency, reycling income and sustaining jobs within our communities, to ensure we have a more resilient economy."
Council leader Adam McVey said: "We're taking a Team Edinburgh approach to the city's wider economic recovery, supporting local businesses to create a more sustainable economy and delivering fair work across our communities.
"In the short-term, through the campaign Forever Edinburgh we're looking to inspire residents to get out and support their local businesses.
"Together with public, private and community partners, we're continuing to further develop the campaign and when restrictions lift, we'll start to roll this out to a Scotland then UK-wide audience when safe to do so.
"In the longer term the city has set out a sustainable way forward for our tourism sector which puts people at the heart of decisions made about tourism.
"This vision could not have been formed without input from Edinburgh's people and it cannot be delivered without all of us pulling for it. The same can be said for our recovery from COVID. We have to do this as one team, building a better Edinburgh, together."
A message from the Editor:
Thank you for reading this article. We're more reliant on your support than ever as the shift in consumer habits brought about by coronavirus impacts our advertisers.
If you haven't already, please consider supporting our trusted, fact-checked journalism by taking out a digital subscription.
Joy Yates
Editorial Director