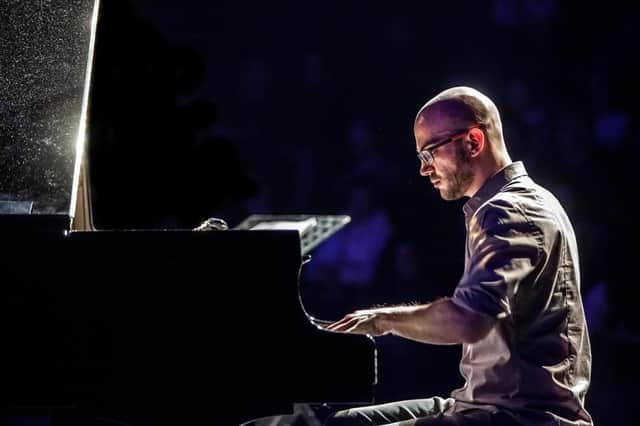 Fabio Giachino
Fabio Giachino and David Milligan & Norman Willmore, Assembly Roxy ****
Electronica and traditional music both had creative input in this concert. Italian guest Fabio Giachino sat down at the piano and embarked on a series of melodic, warm-toned deliberations, from time to time punctuating his music with brief outbursts of muted electronic squalling or percussive tapping, while a later theme, with the piano given echoing reverb, also utilised percussive elements and deep wah-wah outbursts.
His first tune, he told us, was called Brain Connection, so maybe these were the chirruping of synapses, although with their insistent tapping and chittering, they might have been fretful spirits, anxious to contact us from the Other Side.
If Giachino's intriguing combination of piano and electronica could sound like an interface of opposing dimensions, Scots Borders-raised pianist David Milligan and the young Shetland saxophonist Norman Willmore, both jazz players with parallel interests in traditional music, were more integrated with their electronica but effectively so.
Their engaging set opened with a Norwegian polska, Willmore looping tenor sax to provide a shimmering backdrop over which he blew the richly toned melody, piano creeping in stealthily before they took up the sprightly dance rhythm and had their deft improvisational way with it.
Their blend of improv and trad continued fruitfully, with a thoughtful treatment of a Burns song, Gloomy December, while Milligan's composition Spiky, was suitably angular, with raucous sax and some tight unison duetting before evolving into a bagpipe-like march.
For a Shetland jig associated with spinning, Willmore created a backing track from the clicks of his sax keys to suggest a spinning wheel, the tune birling merrily before morphing into a reel, percussive piano effects bolstering its stomping exuberance.