Edinburgh Jazz Festival review: Colin Steele Sextet, George Square Spiegeltent
Originally commissioned to mark the 700th anniversary of the Declaration of Arbroath but postponed due to Covid, Colin Steele's Arbroath Suite was a triumph, writes Jim Gilchrist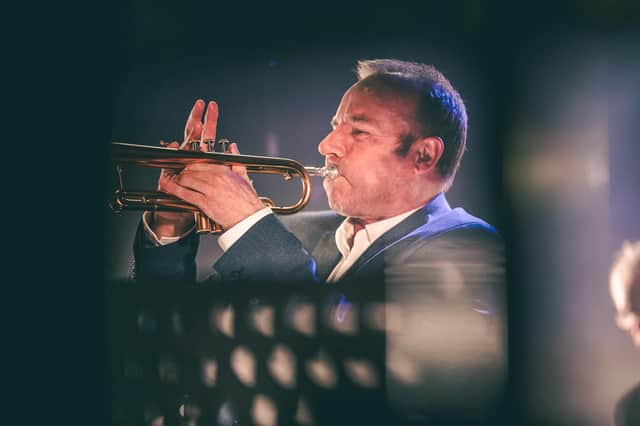 Two years may be a mere blink set against seven centuries, but it must have been a relief, all the same, for trumpeter and composer Colin Steele to finally perform his Arbroath Suite, originally commissioned to mark 2020's 700th anniversary of the Declaration of Arbroath but its premiere virally postponed, like so much else.
In the event, it was quite a triumph, Steele's limber yet lyrical trumpet leading a formidable crew of longstanding collaborators – Konrad Wiszniewski and Michael Butcher on tenor and alto saxophones respectively, drummer Alyn Cosker, double-bassist Calum Gourlay and pianist and arranger Dave Milligan.
The suite's opening movement, Bernard Abbot of Arbroath, fanfared with solemnly reverberating horns before working up a groove, with assured breaks from trumpet, saxes and piano.
Steele's gift for melody shone in The Earl of Hospitalfield, dedicated to the suite's commissioner, Alan Steadman, veteran jazz broadcaster and promoter at Arbroath's Hospitalfield House.
Its winsome melody soon took on muscle with an expansive solo from Wiszniewski and some lively drum and piano sparring.
The suite's final movement saw Gourlay's bowed bass sonorously underline magisterial trumpet statements taken up by saxes, with all three horns elaborating eloquently before things cruised to a dignified close.
Further, non-Declaration numbers included Keep on Walking, a real good-time tune, with its perkily riffing horns and a suitably peregrinating bass solo before the three frontliners let rip in turn and Cosker discharged a cannonade.
Another long-time jazz activist, Edinburgh's Roger Spence, was honoured with the suitably rumbustious Jolly Roger, featuring effective sax duetting and a terrific piano excursion.
Then it was back briefly to Declaration territory with a short, snappy encore, Arbroath Smokies – busy music, perhaps, to fillet fish by.