Edinburgh International Film Festival to return as part of one-off EIF edition in August
The Edinburgh International Film Festival will definitely make a comeback this summer - as part of a new-look International Festival line-up.
Scotland's longest-running celebration of cinema will be promoted by the EIF and share the same box office when it re-emerges in August for its 76th edition.
Six days of film screenings are promised under a one-off collaboration between the events, which both launched in 1947, ahead of a planned full-scale EIFF return in 2024.
A joint announcement said the film festival plans were aimed at ensuring "the flame of EIFF burns bright for future generations of passionate cinema fans."
The EIFF rescue effort has been announced five months after it ceased trading when arts charity Centre for the Moving Image, which ran the festival and the Filmhouse cinemas in Edinburgh and Aberdeen, called in administrators.
This year's screenings, planned to showcase "exceptional local and global filmmakers" from 18-23 August, will be staged under the EIFF banner as part of violinist Nicola Benedetti's inaugural year as EIF director.
Although Benedetti will reveal her line-up of music, theatre, dance and opera productions until next month, the EIFF's programme will not be announced until June.
Planning will be led by newly-appointed programme director Kate Taylor, who has been working on a revival for the last few months with Kristy Matheson, former director of film at Australia's national museum of screen culture.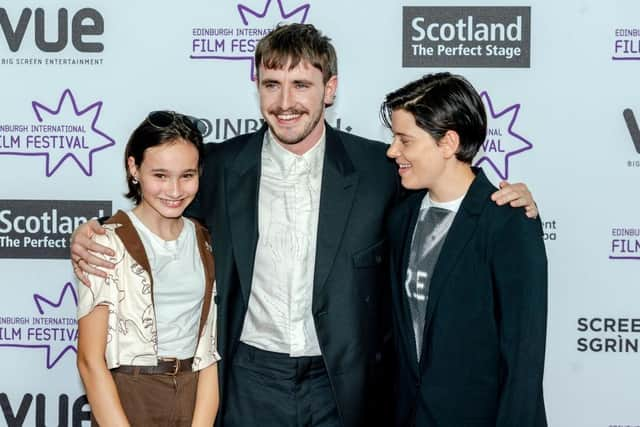 Matheson, who was brought in as creative director for last summer's 75th anniversary EIFF, will be leaving her role for a new job taking charge of the London Film Festival.
Screen Scotland will also be working with a taskforce of industry experts this year on the future of a "stand-alone" EIFF in August 2024 and beyond.
Taylor, part of a team of programmers who worked with Matheson last year, was previously a senior programmer at the London Film Festival.
She said: "Attending first as audience member, then film worker, my experience of the EIFF has always been of a place that sparks inspiring conversations about film, and over the past few months it has been nourishing to hear the stories of many people – filmmakers, audience and industry – who hold this festival dear.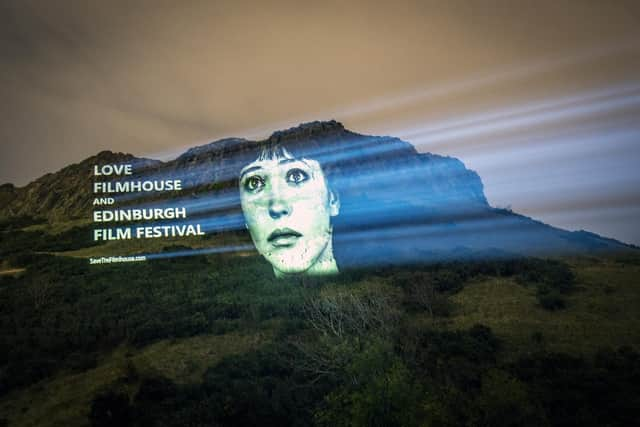 "I'm excited to deliver the ideas the team and I have been working on over the past few months and be a custodian for this year's programme, ensuring the flame of EIFF burns bright.
"I can't wait to welcome audiences to enjoy the curated selection of films we'll be presenting."
Isabel Davis, executive director at Screen Scotland, which has committed £400,000 for this year's EIFF, said: "From the opening night screening of Aftersun, the 2022 edition of EIFF had a great energy and was welcomed by audiences and industry. We're glad to be working again with Kate, the programme team and our colleagues in the EIF to build on that success."
EIF chief executive Francesca Hegyi said: "The Edinburgh International Film Festival is an important cultural touchstone in our festival city, and we're pleased to be able to support its return.
"The EIFF programming team have been developing a plan for an ambitious film programme to add to our world-class dance, theatre, music and opera programme, ensuring the film festival has a bright future. We look forward to working further with Kate and her team as we prepare for a compelling EIFF programme."
Scottish culture minister Neil Gray said: "The Scottish Government is a strong supporter of the Edinburgh International Film Festival and I'm delighted that there will be a 76th edition this summer.
"Film Festivals play an important part in Scotland's screen industry success story by promoting domestic productions, supporting talent development, showcasing high-quality international films and encouraging more people to go to the cinema.
"We have vibrant creative and screen industries in Scotland and our film festivals provide a fantastic opportunity to highlight this abundance of talent to audiences at home and abroad."
Comments
 0 comments
Want to join the conversation? Please or to comment on this article.