The award-winning violinist is turning the festival's Royal Mile headquarters into an "open to all" green room hosting free events every afternoon under a drive to attract a "new, more diverse and younger audience" and breaking down traditional barriers between artists and audiences.
The 35-year-old, the first Scot and the first woman to be appointed EIF director, will present a number of events herself, experiment with shorter running times for some shows, and will encourage audiences to sit on beanbags and cushions in a bid to make certain concerts less formal.
Shows aimed at children as young as six will be part of this year's line-up. The festival will also see a "youth takeover" of The Hub for a day, a free showcase of Scottish musicians in Princes Street Gardens, special events in hospitals and community centres, and the reopening of Charlotte Square Garden to the public for the broadcasting of concert recordings.
However, Benedetti, who has declared the festival was on "a trajectory of breaking down audience-to-artist barriers", has admitted to frustration at its financial restraints and not being unable to realise more of her plans this year. She suggested her planning had been hampered by constant uncertainty over its funding, adding there was "no question" the EIF's budget has been "squeezed" due to the impact of inflation.
Benedetti admitted a lack of available funding had been a factor in decisions not to return to Leith Theatre this year. Her line-up does, however, include a range of pop, rock, indie, jazz and folk artists, including singers Alison Goldfrapp and Jake Bugg, bluegrass stars Nickel Creek, Velvet Underground founding member John Cale and Portuguese fado star Mariza.
She said she was still "getting to grips" over the level of risks the festival could afford to take over the use of new venues and spaces, and also had a "huge ambition" to forge close links with the city's other major festivals.
Benedetti said: "Utilising the infrastructure the city has is obviously something various directors have done in different ways. I'm just getting to grips with what levels of freedom we have and what kind of risks we can take in places we've not previously explored. There is obviously a lot of competition for venues in the summer.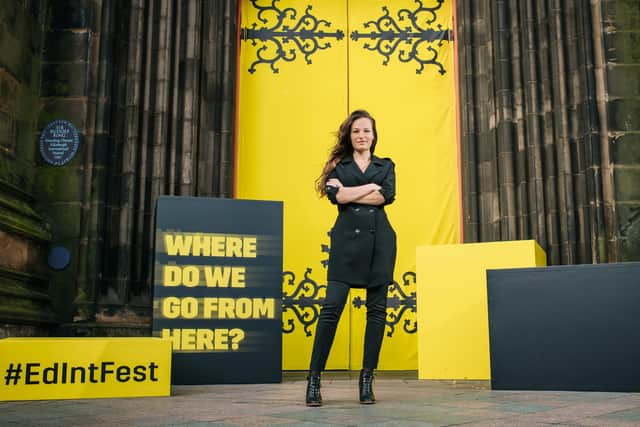 "Leith Theatre was a practical consideration for us. It's been a massive investment for the festival. Everything has to be brought into the place. It was obviously very important not to lose our contemporary music strand. With the calls we had to make with the resources that we have, it was a decision we took for this year, but, of course, that will be re-addressed for next year to see what is possible.
"Our budget has been a continually moveable feast. We've had absolute crunch points. There are things we didn't think that we could afford that we've been able to put back in at the last minute. I think that'll continue to be the case between now and the summer.
"If you take inflation into account, there's no question we're working to a squeezed budget. We're looking at a model of growth over the next four or five years. We want the festival to impact on communities more and more. But you just can't do that with less and less resources."
Asked if she had a message for the Scottish Government, Benedetti said: "We need something to aspire towards. We're dealing with so many practical and immediate constraints all the time that you take away the things that are most effusive and beautiful.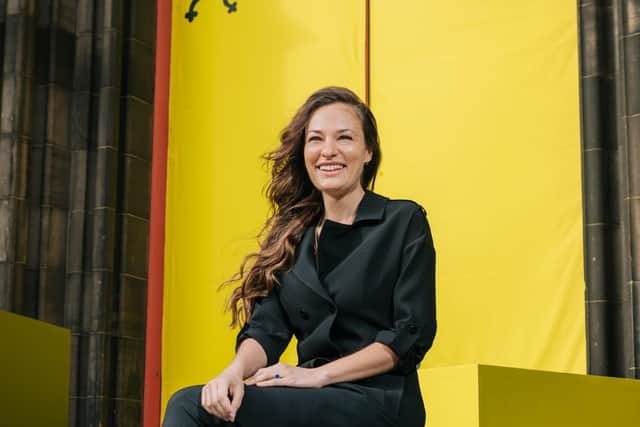 "I want us to make a concerted and deliberate effort to reach out to people more. My own personal track record with music and education does speak for itself. It's going to be a huge priority for us once we hunker down after the experience of this summer."
This year's programme features 295 separate events, roughly the same size as the 2019 festival, the last before the pandemic. Benedetti's debut as director will feature more than 2,000 performers from 48 nations, compared to the 40 countries represented four years ago.
Benedetti said: "There have been really mixed views in our audience research. For some people, the grandeur, splendour and uniqueness of our venues is part of the fun of going to them. But for other people it's definitely a deterrent.
"This year is about testing out a few things and looking to what has the strongest impact. It'll be a series of experiments, in a way, in terms of how we present things and how we interact with our audiences.
"We have to ensure the right types of gigs get in front of the right type of people. That's not about trying to shoehorn or segregate our audiences. It's about trying to ensure certain types of experiences are going to be palatable first-time experiences.
"But we're trying to go cautiously, so those experiences don't put off people who have been a hundred times to the festival. One of the things that has sustained coming out of the pandemic is the appetite of people for a slightly different format of presentation. We will be testing out slightly shorter performances and pieces to give people a bit of a taster.
"The Hub will be a kind of hybrid venue – it will feel special, but not as formal. It will be an experimental ground for certain changes we may want to make in the future.
"For me, the whole experience has to be led by the art and the artist. I want to to work with them to create that full 360-degree environment. It's going to be interesting to see how that works."