World-leading technology being developed in the city has been deployed to create The Zizi Show, which allows audiences to choose which acts they want to perform.
The looks, mannerisms and performances of 13 real-life drag and burlesque acts from across the UK were painstakingly analysed to help create what is being billed as a "joyful and vivacious experience."
The Zizi Show has been commissioned by the EIF and Edinburgh University as part of a pilot project to explore what the festival experiences of the future may look like, and how technology is both reflecting and shaping modern-day life.
Everything seen in the virtual show, developed by artist Jake Elwes, has been created using the latest machine learning and deepfake technology techniques.
Partly inspired by the ongoing restrictions on live and billed as "an attempt to push the limits of what can be imagined on a digital stage," The Zizi Show is hosted by a character who adopts doppleganger identities of acts like Lilly Snatchdragon, Mahatma Khandi, Tete Bang and Odepussi Rex.
However audiences are also able to explore the technology that has been used to created the show, one of two digital artworks launched today by the EIF and the university.
The other, Mechanized Cacophonies, which has been created by Anna Ridler and Caroline Sinders, allows audiences to immerse themselves in the sights and sounds of waves crashing on a shore, which have been entirely generated by artificial intelligence.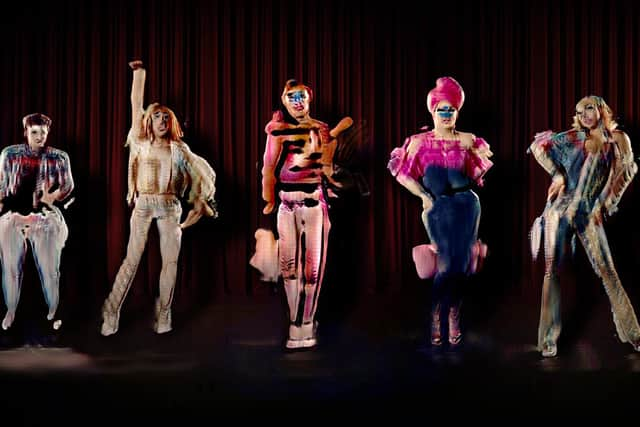 The leaders of The New Real, a groundbreaking collaboration between the EIF and the university expected to develop a number of pilots that combine physical and digital experiences, say the first two digital artworks have been designed to ask "deep questions about our relationship with technology."
Dr Drew Hemment, director of The New Real project, said: "A desire to expand artistic uses of AI and explain the interactions between AI and our day-to-day reality is at the core of The New Real.
"Following the coronavirus pandemic, we are more dependent on digital interfaces than ever before.
"As a consequence, our jobs, health and wellbeing, even our experiences of art and culture, are increasingly bound up with emerging data technologies.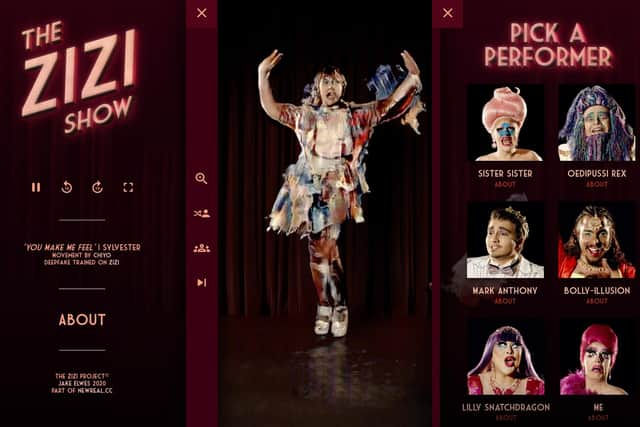 "The pandemic has hurled into the mainstream the concerns and interests digital artists have been working on for decades. Suddenly, the way our lives are entangled with technology, and our own ability to influence this, is a front and centre issue. It is no longer a fringe concern."
Elwes said: "The Zizi Show aims to bring together two things I love - artificial intelligence and the world of drag performance.
"In an entertaining and humorous way, drag has allowed me to dig into some of the social issues built into machine learning technology. Drag is just such a brilliant medium for exploring the layers of construction and social bias in AI.
"Working closely with friends from the London drag scene, in Zizi we have created a 'deepfake' virtual cabaret.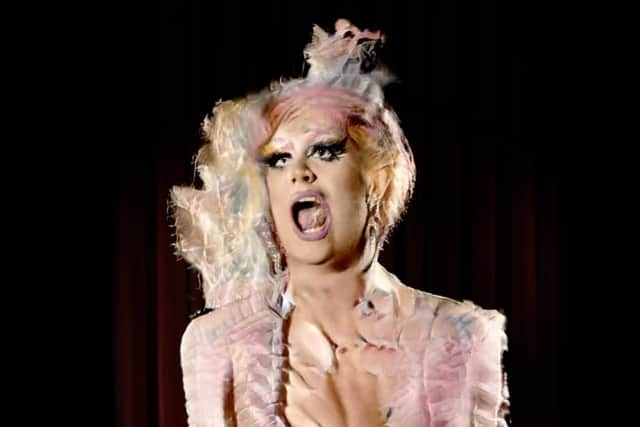 "Deepfake technology has enabled us to collaborate with machine learning to do drag - trained on 13 extremely talented performers - perhaps proving that drag queens, drag kings and drag things will never be replaced by artificial intelligence."
A message from the Editor:
Thank you for reading this article. We're more reliant on your support than ever as the shift in consumer habits brought about by coronavirus impacts our advertisers.
If you haven't already, please consider supporting our trusted, fact-checked journalism by taking out a digital subscription.
Joy Yates
Editorial Director