Edinburgh International Festival 'can no longer afford' events outside city centre due to funding cuts
Pop-up venues and events fall victim to budget crisis
Organisers of the Edinburgh International Festival (EIF) have warned the Scottish Government it "can no longer afford" to stage events outside the city centre.
The world-famous event is having to pull the plug on events outwith the capital's centre due to the cost of using concert halls like Leith Theatre or creating pop-up venues and events.
Chief executive Francesca Hegyi has also warned MSPs the EIF has been under sustained pressure from "climate change for the culture sector in Scotland" and faces running at a deficit of up to £2.5 million in future years without significant new funding.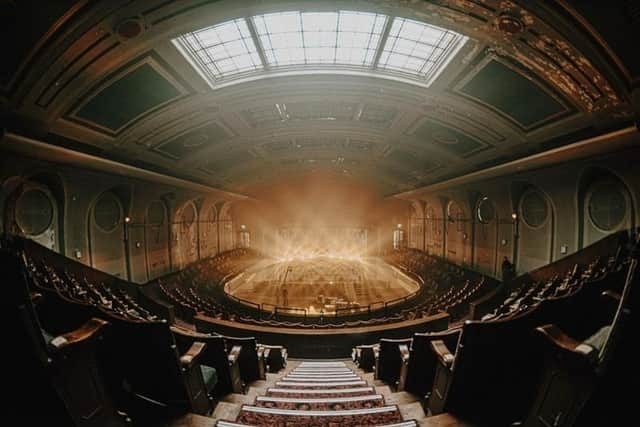 The festival, which has 50 full-time employees and normally employs more than 280 staff up to and during the event, claims recruitment has become a "serious problem" due to the impact of inflation and the cost-of-living crisis, as it has suffered a 41 per cent "real terms" government funding cut since 2008.
A newly-published dossier from the EIF suggests the success of Edinburgh's festivals has been "taken for granted" and warns their eco-system is "under grave threat" due to the impact of real-term funding cuts, the Covid pandemic, Brexit and the cost-of-living crisis.
The EIF also said it was also "acutely aware" of the Government's intention to either limit or end alcohol advertising and sponsorship around events, and warned the move would cause "significant and irreversible harm to the events, culture and creative industries sectors".
The festival, which is now in its second year under new director Nicola Benedetti, has told the Government that spending pressures mean it is already being "forced towards" programming "risk-averse content", which is more likely to be commercially successful instead of championing "up-and-coming" talent.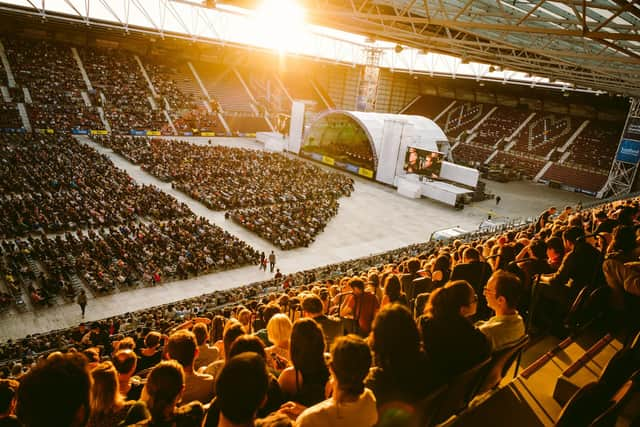 It has also suggested Scotland's arts funding environment is now a "major threat" to the creation of new and diverse work it can programme, as artists and companies are having to pursue "commercially-driven" models themselves.
Ms Benedetti warned in August that Edinburgh was facing an "identity crisis" over the future funding of its festivals. She admitted the festival faced having to "streamline" its programme next year, but could not "skimp" on the quality of productions and performers in its line-up.
The latest concerns about the festival's future have been raised in a dossier responding to a consultation on the Government's long-term events strategy. The EIF dossier warns Scotland's events sector will "cease to exist" unless the Government takes "drastic and immediate action."
The EIF, which dropped its traditional end-of-festival fireworks concert as it was no longer unable to pay for it, has staged events in Murrayfield, Tynecastle Park, Craigmillar, Edinburgh Park, Inverleith Park, Leith Academy and Leith Theatre over the past decade. Other outdoor events were staged in St Andrew Square and outside the Usher Hall.
The festival's dossier states: "Infrastructure is very challenging. In Edinburgh, we are limited with size, availability and condition of venues. For example, we have lost access to the King's Theatre for this year's programme, which presents a real challenge.
"We are also unable to use Leith Theatre due to the costs we incur on making the venue fit for purpose, meaning we are forced to programme in more central areas of Edinburgh.
"In previous years, we have staged events in communities outwith the centre, but this has required self-build performance infrastructure, which we can no longer afford due to budget constraints.
"The funding environment also means we are forced towards programming risk-averse content, which is more likely to be commercially successful, as opposed to that which may be more probing or which showcases up and coming, lesser-known talent and work.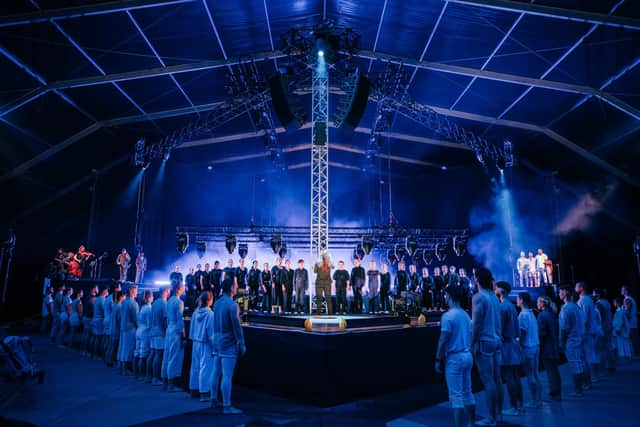 "The latter requires ticket subsidy as we cannot be confident production costs would be met through ticket sales. If we cannot secure sponsorship or public sector grants to underwrite costs, then it is not possible to stage such events and as a result the diversity of programming is reduced."
The festival has also told the Government that although it believes it is "one of Scotland's most successful fundraising arts organisations", it has seen a decline in the past two years due to the economic climate and increased competition. It is now exploring the "upselling of experiences" as a potential source of new income.
Christy McCurdy, the EIF's external affairs manager, told the Government: "We can only deliver a world-class major event if we have a stable, efficient organisation with a full workforce. Financial stability is crucial for confident planning and to maintain our reputation as a world-leading celebration of the arts, or indeed to maintain such status within the UK.
"Competition with other events and cities is putting increasing pressure on major events such as the Edinburgh International Festival, and with decades of standstill funding representing a real-terms decrease of 41 per cent since 2008, Scotland is in danger of losing not only the organisations it relies upon to make the country the 'perfect stage for events', and damage to soft power assets, but risks losing a workforce which cannot be rebuilt."
The EIF wants a better balance of government funding between original home-grown events like Edinburgh's festivals and "itinerant one-off events".
The definition of "mega events" in the strategy consultation makes no mention of culture, but highlights events representing the "pinnacle" of sport at world or European level. The Government spent at least £44m on the one-off UCI World Cycling Championships this summer. The EIF gets more than £5m a year via the Government and Edinburgh City Council.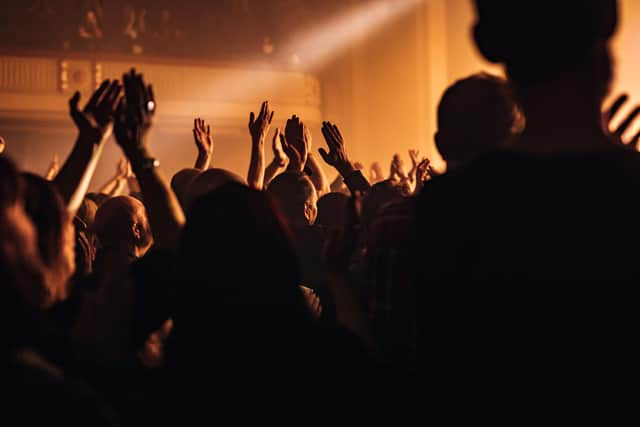 Giving evidence to MSPs, Ms Hegyi said: "We are seeing, in our case, 15 years of standstill funding, which has led to a 41 per cent reduction in the value of public funding. That is not a storm – that is a climate.
"We've seen climate change for the culture sector in Scotland. It feels as if we're living in a pretty hostile climate at the moment, which is not one in which we can even survive, let alone thrive. We cannot keep just twiddling at the edges of a broken system and hoping that the outcome will be different. We need a fundamental reset."
Comments
 0 comments
Want to join the conversation? Please or to comment on this article.