Exclusive:

Edinburgh International Festival and Fringe chiefs defend Baillie Gifford links after 'greenwashing' row

Investment firm is key backer of cultural events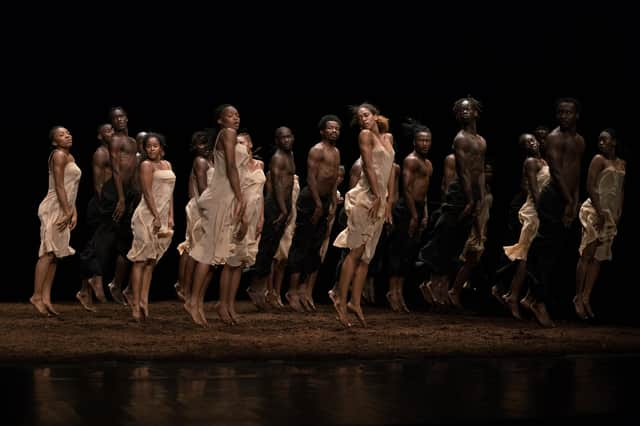 Organisers of the Edinburgh International Festival and the Fringe have defended their financial links with an investment firm accused of "greenwashing" cultural events.
Details of Baillie Gifford's support for the two events, which both date back to 1947, have been revealed following criticism over the Edinburgh-based company's backing of the book festival.
Climate activist Greta Thunberg pulled the plug on a sold-out appearance at the literary event days before it was due to be staged after it was reported that Baillie Gifford had invested billions in firms involved with the oil and gas sector.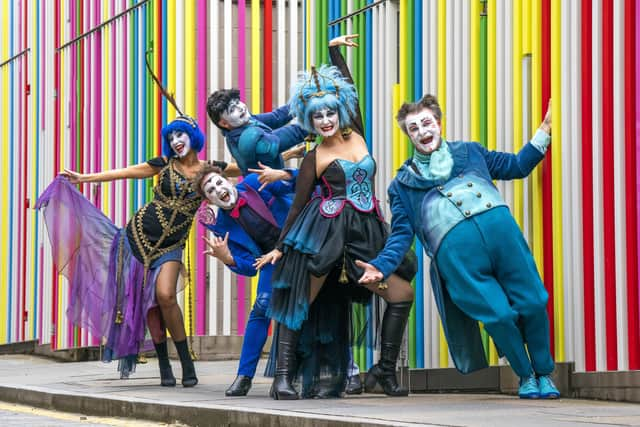 More than 100 authors and guests appearing at this year's book festival have since backed an open letter threatening to boycott the festival if it keeps working with Baillie Gifford without severing its links with fossil fuel companies.
Baillie Gifford has hit back at Ms Thunberg's accusations that the company is "investing heavily" in the fossil fuel industry, insisting that just two per cent of its clients' money is invested in companies linked to fossil fuels, with more than double invested in companies dedicated to "clean energy solutions."
However the open letter circulated by supporters of the possible book festival boycott said a defence from its organisers that the company was moving in the right direction was "greenwashing in action."
However the EIF, which has pledged to reach net-zero carbon emissions across its organisation operations by 2030 and across its programming by 2045, has insisted that Baillie Gifford "shares our vision of a sustainable future."The Fringe Society said it was committed to working with financial partners who had a "clear pathway on climate action," and said it understood that "necessary shifts don't happen overnight."
Baillie Gifford, which is listed as the main "learning and engagement partner" of the EIF has been putting money into the event for more than a decade. It is understood to be the festival's biggest corporate sponsor, with the value of its support believed to be well into six figures.
Baillie Gifford, which has backed the Fringe Society for the last two years, has donated £50,000 for this year's event to help pay for a scheme which sees thousands of free tickets for shows given to charities.
An EIF spokesman said: "Baillie Gifford is a long-term partner of the festival, and supports the work we do year-round to enable locals of all ages access to world-class arts and culture, including thousands of schoolchildren.
"When asked about our funding model we explain that funds to have 2500 artists perform in almost 300 events comes from a mix of ticket sales, government and city support, individual donations and corporate partnerships.
"Each of these income streams is critical to ensuring the festival is able to present the best music, theatre and dance performers on Edinburgh's stages in August, and support a thriving Scottish arts sector.
"All the festivals in Edinburgh rely on a finely balanced mix of funding and, when under pressure, commercial relationships are more important than ever to sustain the future of the festivals.
"We partner with companies that share our values and strategic aims. Baillie Gifford shares our vision of a sustainable future, one that includes carbon neutrality.
"Our sustainability action plan sets targets to be net zero as an organisation by 2030 and across the programme by 2045. We'll continue to partner with organisations that share our values and strategic aims."
A Fringe Society spokeswoman said: "Baillie Gifford isn't technically a sponsor, it is a corporate donor, so the relationship isn't based on brand benefits, but on corporate philanthropy.
"Baillie Gifford has supported our Fringe Days Out programme, which provides Edinburgh-based charities and community groups with Fringe ticket vouchers and bus tickets, to enable a free visit to the Fringe.
"Since 2017, nearly 13,000 people from across Edinburgh have visited the Fringe through this programme, with a significant proportion having never attended the festival before."
The Fringe Society's spokeswoman said its focus this month had been on supporting thousands of artists and audiences at the festival."
She added: "We'll certainly be engaging in ongoing conversations about how the arts are funded and supported more broadly.
"We're all on the journey to carbon neutrality in line with the civic and national commitments, but we understand that these necessary shifts don't happen overnight.
"We're committed to working with partners who have a clear pathway on climate action, and are driving change, but we also appreciate that it takes time to arrive at the destination. A process of time-bound evolution rather than revolution.
"We're a small charity that offers a wide range of services to artists, audiences and industry delivered through income from festival delivery (commissions and fees), sponsors, supporters, grants and donors.
"We have some long-term supporters and others that may be for a specific project or year, and as such we're continuously reviewing and developing all of the partners we work with."
Ms Thunberg was due to appear in the biggest event in the book festival's history on the event's opening weekend and was due to be live streamed from the Edinburgh Playhouse.
However growing scrutiny of the book festival's links with Baillie Gifford, which date back 19 years, sparked the Swedish campaigner's withdrawal from the event.
She said at the time: "As a climate activist I cannot attend an event which receives sponsorship from Baillie Gifford, who invest heavily in the fossil fuel industry. Greenwashing efforts by the fossil fuel industry, including sponsorship of cultural events, allow them to keep the social license to continue operating."
At the time, book festival director Nick Barley praised Baillie Gifford for being "part of the solution to the climate emergency."
An official statement from Ballie Gifford: "We're investing on behalf of our clients to grow their savings and retirement funds.
"When we invest in companies on their behalf, we do so over long time periods - typically 10 years or more - so this has naturally led us away from traditional fossil fuel firms."
Comments
 0 comments
Want to join the conversation? Please or to comment on this article.