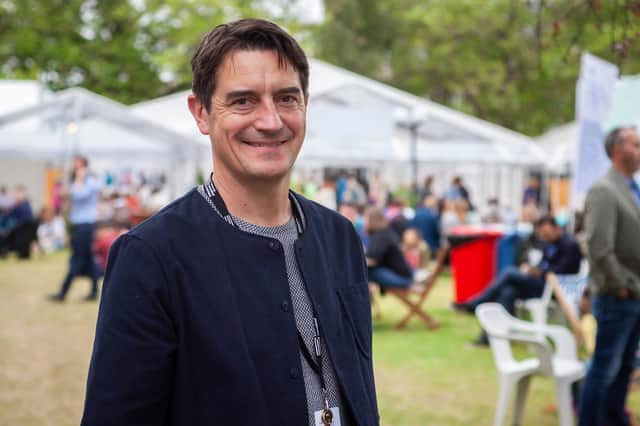 Director Nick Barley said the book festival 'strongly needed to showcase the very best writing and ideas' this year despite the usual event not being able to go ahead in Charlotte Square. Picture: Robin Mair
They will all be made available to watch free of charge on the festival website during its usual two and a half-week-run in August.
Organisers have revealed plans to take the event online for the first time following the cancellation of the annual festival in Charlotte Square, in the city's New Town, in the face of the coronavirus pandemic.
The Edinburgh International Festival, the Fringe, the Tattoo and the city's annual celebrations of visual art and literature were officially called off at the beginning of April, days after the UK-wide lockdown was announced. Social distancing measures are widely expected to still be in place in August.
The Edinburgh International Film Festival, which would have been due to get underway this month but was cancelled before the August events, yesterday announced plans for an "at home" event featuring a series of UK premieres and guests Q&As.
The book festival, which will run from 15-31 August, says guest authors, writers and poets will be taking part in both live and pre-recorded talks as part of the programme, which will be announced at the end of July.
Festival director Nick Barley said: "We are very excited to be presenting live online events for the first time.
"Thanks to invaluable support from the the Scottish Government, Creative Scotland, the city council, many of our sponsors and donors, and a number of generous individuals, we are in a position to experiment, to bring the essence of our wonderful festival to our loyal supporters – and new audiences - in a series of ambitious, innovative and exciting online conversations.
"The festival is a crucial part of the literary year for Scottish and British writers and publishers, and we felt strongly that we needed to showcase the very best writing and ideas, despite not being able to come together in Charlotte Square Gardens in Edinburgh this August."