Edinburgh International Book Festival chief says 'reckoning' is needed over future arts funding
Nick Barley is overseeing his final event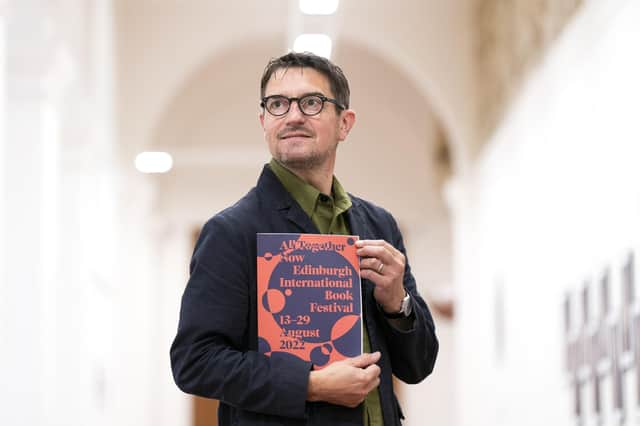 The outgoing director of the Edinburgh International Book Festival says a "reckoning" is needed over the future funding of Scottish culture in order to prevent the nation's festivals, events and venues from being effectively privatised.
Nick Barley, who will be overseeing his final festival this month, said standstill public funding over the last two decades had left the arts sector having to increasingly turn to commercial sponsors to plug funding gaps.
He suggested that the current generation of politicians did not believe that the public purse should be used to support culture.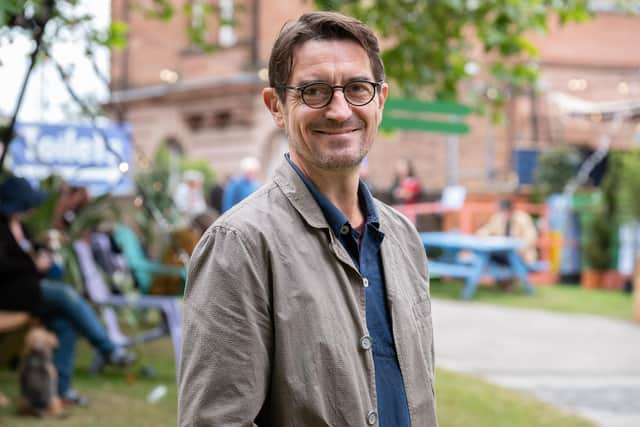 Mr Barley was speaking ahead of the launch of the book festival, which lost its most high-profile guest when climate activist Greta Thunberg pulled out of her appearance over major sponsor Baiillie Gifford's links to the fossil fuel industry.
However Mr Barley said the culture sector would have to attract more commercial sponsorship and put its ticket prices, or risk slipping into prolonged "decline" without a fundamental rethink over funding levels.
Umbrella body Festivals Edinburgh has estimated that public funding for the city's major cultural events has lost 44 per cent of its value since 2010 because the level of support has been pegged at around £11 million.
Mr Barley said the financial problems being faced across the cultural sector could be resolved "overnight" if the Scottish Government relocated a "tiny proportion" of its overall budget.
He told The Scotsman: "There is no doubt that in the last 20 years the arts have been progressively privatised by stealth.
"Public funding has been gradually reduced while costs have been going up. We've had to get better and better at fundraising and commercialising what we do.
"But there is a reckoning to be had.
"It's a question for all of us - do we want culture in this country or not? If we do, how can we find a way to make that possible?
"There has already been a gradual privatisation of the arts. Do we really want our arts charities to be privatised? I think it's a debate that everybody who thinks that culture is important should have.
"If we do, we'll have to live with what kind of sponsors are brought in and how much tickets cost.
"If we're not willing to have funders of a certain type or tickets at a certain level then we will have a sector in decline."
Mr Barley insisted that attracting commercial sponsorship for events was "no bad thing" as long as it was not used to "fill the gaps" created by dwindling public funding.
He added: "It's not actually helping us. We are just treading water at the moment.
"Businesses are looking at each other and asking why they are being asked to fill the gaps.
"Raising more sponsorship has been the constant message over the last few years. The general view of politicians seems to be that the public purse should not have to support culture.
"But private income cannot substitute for public funding. There needs to be a partnership between business and government.
"The solution to the current problem is a very tiny proportion of the overall Scottish budget. It cannot be beyond the wit of the intelligent people who run our country to find that money to support the right organisations in the arts sector."
Comments
 0 comments
Want to join the conversation? Please or to comment on this article.