Edinburgh Fringe comedy reviews: Craig Hill | Trevor Lock | Glenn Wool
In her latest comedy round-up, Kate Copstick discovers even five-star comedians can deliver three-star shows when they rely on audience interaction for laughs
Craig Hill: This Gets Harder Every Year! ***
Just The Tonic Nucleus (Venue 393)
Trevor Lock: You are an Elephant and All Your Friends are Blind ***
Glenn Wool: The Tardigrades Picnic ***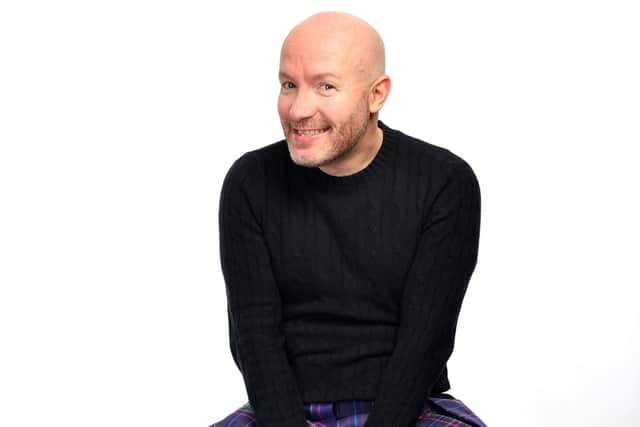 Each of these guys is a five-star comic in their own right, many times over, but for these shows they choose to offer a kind of high-risk double act with their audience and it certainly keeps each show fresh. It is a style not to be attempted by anyone who is not fast, funny, in charge and possessed of a mental Rolodex of many, many, many great emergency one-liners. A Fringe audience can be a dangerous toy to play with.
These comics go far beyond the standard 'banter' at the start of a gig, where the performer will warm up their people before getting into the actual show. In these shows, broadly speaking, the audience is most of the actual show. This can be phenomenally funny in a way that the lone comic at the mike cannot achieve. This can be organically funny. But it can also – if lift-off is not achieved – leave an audience feeling let down.
Craig Hill pretty much always finds a way to create glorious, camp, comedy magic out of his people. It is bordering on a relationship that is created in Craig's shows and, indeed, that is much of what audiences flock to his performances for. His audience is an extraordinary mix tonight – lads and pints, 'burds' and vodka tonics, and a load of girls' nights oot – and Craig seems to be the only friend Dorothy has in the room.
It takes all of his considerable wit to make it work. In the big, echoey venue, almost no one can really make out what anyone is saying to Craig, least of all Craig. And that rather puts a spoke in the wheel of rolling laughs. It is Saturday night, so everyone is a comic in their own pint. He works so hard up there, and with almost unique and enthusiastic expertise, while down in the audience drunk people are whispering drinks orders to each other. But he creates bonds, and he creates laughter, and the atmosphere is fun. Craig himself is incapable of being unfunny. I just wish I could have a wee bit more of him and less of the party from Livingston in the back row.
Trevor Lock is responsible for creating almost an entirely new genre of comedy. If you have not spent an hour with him and your soon-to-be-new-best-friends, his audience, in the back room of Bannerman's, in August, you really should. This year he is encouraging us to share. The format is largely the same as before. We talk to Trev, and occasionally to one another, and so find out fun facts about each other's little foibles.
Trevor Lock has a wit to be reckoned with. He is a searingly clever host, and pretty much no comment or muttering is left unmined for interest and comedy value. He is looking for connections and he is reliant on his audience having something interesting to reveal on that front. Three Romanians help, but the ribbon that is there to make visible the connections we, the audience, share, does not get very far. The questions we write and give to Trevor offer him little to work with. But while he cannot make our base metal into comedy gold this time, he makes it sparkle.
Glenn Wool is in genial mode. And ready to chat. The upstairs room at The Beehive is a great venue for that. We establish that no one is particularly bothered about Putin and push on to discuss the weirdest things we have eaten. This is a room with eclectic appetites, but Glenn's oddest snack still elicits a gasp.
There is some actual material here – his kids, and his worries that he left it too late to become a father; his hearing loss; his problems with acronymic texts; his worries about old movies sending out bad signals to children – and we have great, laid-back, low-key fun here as we chill and get used to this 'audience with Glenn' style experience.
Next we all share the best gigs we have ever been to and the room really starts to bond – except for the unfortunate girl who reveals her thrill at seeing Busted when she was seven. Tales of hippies in trees at Lollapalooza and the problems when a band's drummer is a heroin addict take us down some thoughtful paths and Glenn goes guru to remind us not to let anxiety rule us.
"I've enjoyed this! You've been good" says Glenn, as we end, which is nice. The feeling is very much reciprocated by his audience. Chilled and chatty comedy. Could be the next big thing.
Craig Hill, until 27 August; Trevor Lock, until 27 August; Glenn Wool, until 28 August