Organisers of the event are in talks with the city council to take over the running of a community centre that has also been a long-time Fringe venue in August.
The gothic-style building on Infirmary Street, which dates back to 1885, would bring all of the Fringe Society's staff and services under one roof from as early as 2024 under UK Government-backed proposals.
The site, which is next door to the Dovecot Studios arts centre and gallery, and close to Fringe venues like the Pleasance Courtyard and Assembly Roxy, would become the new home of Fringe Central, the pop-up hub that has traditionally been run for performers, companies, arts industry workers and international delegates at the festival.
The new "Fringe community hub" is expected to be shared with other arts organisations and community groups in the city, including Canongate Youth, who are already based in the building. However, alternative premises are expected to be needed for some of the other groups that use the building.
The Government has already pledged £7 million for the project, which has been in the planning by the Fringe Society since 2017, but has never previously had a preferred site announced.
The Fringe Society has been told the "fully ringfenced" Government funding it secured in the Spring Budget for the capital project cannot be used for other purposes, including helping artists and companies meet the growing costs involved in bringing shows to Edinburgh.
The B-listed Infirmary building earmarked for the new Fringe HQ was designed by Robert Wilson, the official Edinburgh School Board architect in the late 19th century, who was entrusted with the design of all new schools in the city.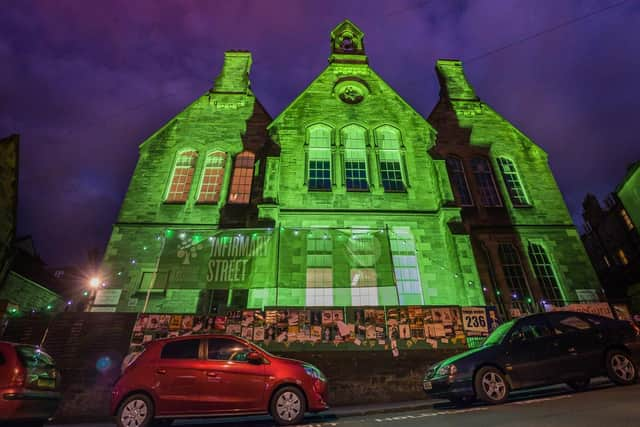 Currently known as the South Bridge Resource Centre, the three-storey building has been run in recent years as a learning and development centre by the council, which has leased it out to venue operator Greenside since 2016. It previously staged shows when it was run as a Rocket venue.
Fringe Society chief executive Shona McCarthy said: "Following the UK Budget announcement of funding for this project, there has been understandable interest and comment on where, when and how the new Fringe community hub will be created.
"Next week marks the next step in this process, with an ask to the council that we enter into formal discussions about the space on Infirmary Street. This is very much a long-term project and one that will take a few years to establish.
"We are excited at the prospect of revitalising an important city centre space that has such an established history with the Fringe through Greenside, and a vital hub for the excellent work with young people and communities that has been the hallmark of Canongate Youth.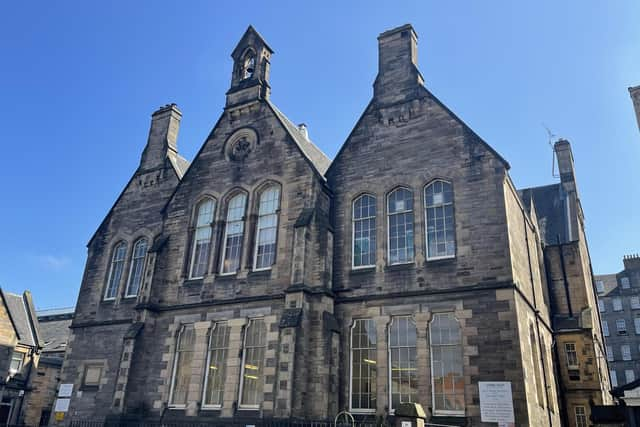 "The conversion of this space into a year-round Fringe community hub will allow local cultural organisations, artists and our community partners the opportunity to utilise this space too.
"In the long term, it will allow a permanent home for our August participants hub, known as Fringe Central, for whom artists, arts industry, media and international delegates access each summer for a range of workshops, networking and industry events.
"We look forward to working with colleagues at the council as plans for this space evolve as well as deepening existing and building new relationships with community groups in the city."
Val Walker, convenor of the council's culture committee, said: "We welcome the £7m funding grant to the Edinburgh Festival Fringe Society announced by the UK Government for the development of a capital asset to be a permanent home for the Fringe and associated activities.
"The council has a vital role to play in Edinburgh's festivals and events sector and throughout the pandemic we pledged our support particularly through our funding programmes. We are committed to supporting the sector's continued creativity and success through regular funding, partnership working, and by backing programmes and projects. By doing this, we can support and facilitate the stability and development of our city's exceptional array of cultural festivals and events at every level.
"This report seeking approval for the council to enter into formal discussion with the Fringe Society over the potential lease of South Bridge Resource Centre will be discussed at next week's finance and resources committee.
"If approved, there will be detailed discussions in the coming months with all interested parties and stakeholders to discuss potential plans for current users of the building. This will involve identifying alternative accommodation in the city, if required."
Greenside directors Darren Neale and Tara Stapleton said: "The possibility of losing Infirmary Street has loomed over us for some time as when we started our journey, we were told that it was not a permanent option. And while its reality is undeniably bittersweet, we find solace in knowing that this beautiful, historic building will remain an integral part of the Fringe landscape for many years to come. Today's announcement does not affect our operations in 2023.
"We have been meticulously planning for this moment, ensuring a seamless transition to ensure we can continue to provide a welcoming Fringe home for almost 200 shows every year across our venues. Greenside is excited about our future and we look forward to embracing the new opportunities that lie ahead.
"We have ambitious and exciting plans for Fringe 2024 and beyond, and we eagerly anticipate sharing more details with you in the near future."
Canongate Youth manager Clare Jamieson said: "We are delighted to be involved in early-stage conversations around the future of South Bridge Resource Centre with the Edinburgh Festival Fringe Society.
"The building has huge potential, and we welcome the opportunity to explore this further, and most importantly how future developments could benefit children and young people who use our services and the wider local community."