Billed as an ensemble comedy, which will embrace elements of opera, farce and haunted hotels, it began life in the depths of the first lockdown while McArthur was grounded at home in Glasgow.
There were no operas being staged and next to no hotel guests checking in anywhere in Scotland when the actor, writer and theatre-maker began writing what will be her first original stage play.
Three years later, McArthur is one of the hottest properties in Scottish theatre and The Grand Old Opera House Hotel is set to be one of the most anticipated home-grown productions at this year's Fringe.
Her reimagined version of Jane Austen's Pride and Prejudice, launched in Glasgow's Tron Theatre in 2018, was touring the UK when it was halted by the pandemic. However, a revival in London's West End would go on to win an Olivier Award.
The Grand Old Opera House Hotel – a centrepiece of the Traverse Theatre's 60th anniversary festival line-up – has been announced after McArthur's acclaimed adaptation of Robert Louis Stevenson's classic adventure Kidnapped played to packed houses across Scotland in recent weeks.
The new show explores the loss of historic cultural buildings to hotel chains, the treatment of low-paid workers in the hotel industry and exclusivity in the world of opera.
The nation's theatres were at the start of a lengthy shutdown when McArthur began writing The Grand Old Opera House Hotel, which is billed as "a story of art bringing us together in hopeless circumstances".
McArthur said: "This was the play I tried to write when I was locked down on my own in a one-bedroom flat in Glasgow for such a long time, but it's by no means a lockdown play, it's not really about that. It's about human connection and finding extraordinary beauty in unlikely places.
"It has gone through quite a few iterations so far and the show doesn't really exist yet. I just about know what it is. Until we make it, it feels like there will be quite a few mysteries to uncover.
"At the moment, it feels like a fever dream of someone who has consumed various distillations of haunted hotels, opera and pop culture."
McArthur said her own experiences of staying in "really creepy modern hotels" helped inspire the original idea for the show. She said: "They are such strange, soulless spaces. So many people talk about not being able to rest in them and not knowing why.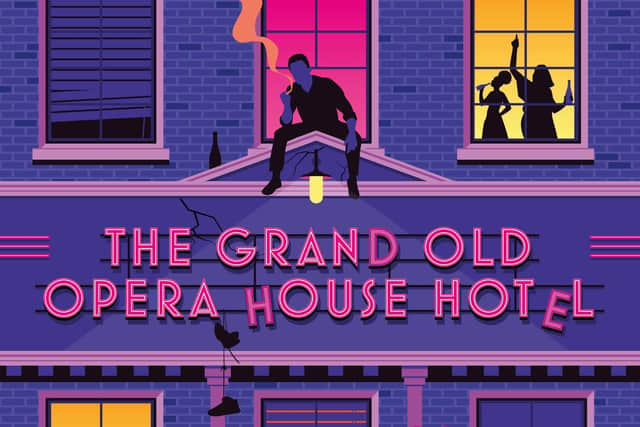 "I became really interested in the idea of a fundamentally restless hotel, the disrespect and abuse of a beautiful old building by turning it into part of a big hotel chain, how it makes people feel and how it could potentially make people if it could fulfil the purpose it was truly intended for."
The show is set in a recently-opened Scottish hotel created in a former opera house, which played host to the world's great performers before tragedy struck a century ago – and might not be ready to leave its previous life behind.
McArthur added: "The hotel in the story could really be so many spaces that we see in built-up, urban places that once upon a time were part of a thriving live entertainment community 100 years ago until, with the invention of film, suddenly nobody wanted to go there, and then started to fall into disrepair.
"They're only ever available for purchase by huge, horrific conglomerates to make money out of. They go from being places, which were all about the spiritual connection of people being together and witnessing something collectively, to a place where folk are literally divided into individual rooms and kept apart.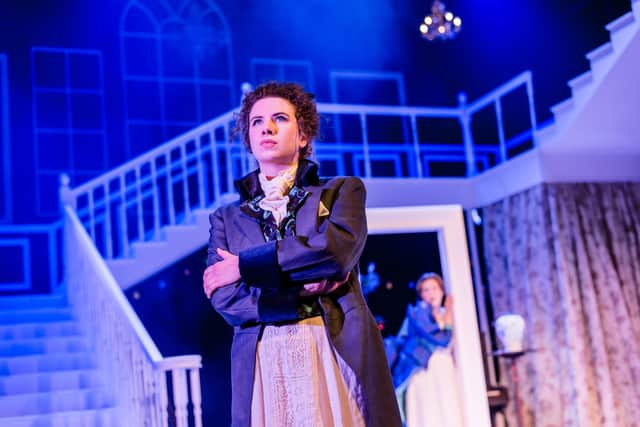 "The opera house in the story was badly damaged in a big, tragic fire in 1923, which was really the beginning of the end of its life. Something mysterious happened to the performers who were rehearsing a new opera at the time.
"More or less 100 years later, the building has been bought up, renovated and turned into this hotel, but for some reason something strange is going on. There are rumours among some of the staff that it is haunted."
McArthur's story will focus on the events which unfold after shy new room attendant Aaron encounters "operatic anorak" colleague Jay. McArthur said: "He is on his first day working in a really rough minimum-wage job as a room attendant and starting to experience the strangeness of the place.
"I'm always compelled by the notion of shining a light on the people we're not looking at and actively trying to disappear, especially minimum wage workers in spaces like this, where there is so much money sloshing around.
"The job of room attendants is to destroy any evidence that anyone has been in the room before you so.
"I was really interested in the idea of trying to cover up any evidence of humanity and try to erase that from a building that might just have the echoes of what happened in it, not just a couple of weeks ago, but 100 years ago, and whether you really can dispel and repress the spirits that might linger in a building that old."
McArthur ventured to the famous Glyndebourne opera house in Sussex during her research for the show, her first experience of an art form that her parents, who actively encouraged her to go to theatre and cinema, had told her "isn't for people like us".
She added: "I've sort of always signed up to that unquestionably. I really tried to find out as much as possible about this world that has so much exclusivity around it from a class and culture point of view, and ask what it is about it that is beautiful, appealing or true."