Organisers have revealed that 1281 shows have been registered for the event in the last month alone.
More shows are set to be announced early next month, while the Fringe is not due to publish its official programme until 7 July.
The Fringe, which will mark its 75th anniversary in August, featured 3,841 shows in 323 venues in 2019, the last event to be staged before the Covid pandemic.
The current tally of 2074 shows, which are planned across 162 venues, has been confirmed amid growing evidence of the Fringe's expansion out of its Old Town and southside heartland, where venue operators are also planning full-scale comebacks this summer.
New venues will include the old Royal High School on Calton Hill, where the latest incarnation of the pop-up Pianodrome venue will host shows, including performances by musicians Esther Swift and Sean Logan, and a theatre show inspired by 19th century German piano star Clara Schumann.
Another significant change will see an Edinburgh-based theatre company taking over one of the main venues in the New Town.
Captivate has forged a new partnership with Danish director, dancer and choreographer Peter Schaufuss, owner of the Rose Theatre, at the west end of Rose Street, to put on shows there throughout the day.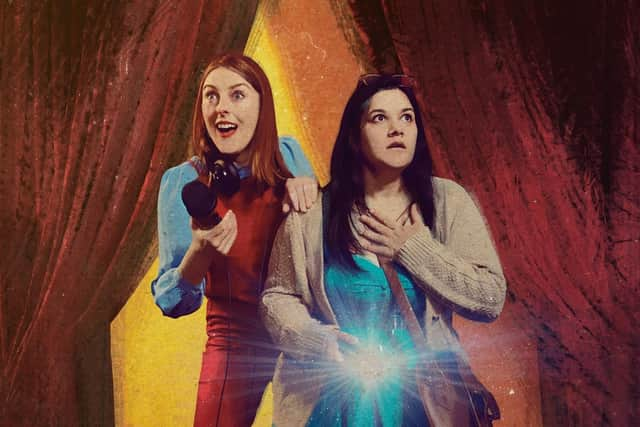 Schaufuss has previously announced that he is reviving the former St Stephen's Church in Stockbridge for a new production of Hamlet which Ian McKellen will be starring in.
Other New Town venues will include the Freemasons Hall on George Street, where stage and screen star David Hayman will be appearing in a new play about Robert Cunninghame, the 18th century Scottish author and poet.
The Stand's New Town Theatre will also play host to comic Stewart Lee, rapper, author and social commentator Darren McGarvey, actor Pip Utton's portrayal of the artist Francis Bacon and the Fun Lovin' Crime Writers, the cult band formed by authors Mark Billingham, Val McDermid, Chris Brookmyre, Luca Veste, Doug Johnstone and Stuart Neville.
At the same venue, Edinburgh-born modern model and broadcaster Eunice Olumide will be launching a new solo show, AfroPolitiCool, which is billed as exploration into the crazy and complicated world of the modern day political narcissists, sociopaths and psychopaths running the planet.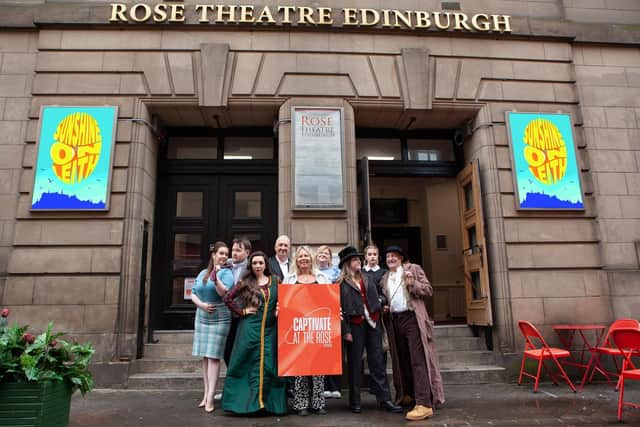 The Royal Scots Club, on Abercromby Place, will be hosting performances of Neil Simon's play Barefoot in the Park and a play honouring the victims of the 1879 Tay Bridge disaster, while the Space line-up wil feature a new "recreation" of F. Scott Fitzgerald's classic 1920s novel The Great Gatsby.
Alexander Fleming's discovery of penicillin has inspired the creation of musical-theatre production The Mould that Changed the World, which will be staged at Edinburgh Academy.
Leith Arches will host the world premiere of Saltire Sky Theatre's Bits N' Pieces, a new play from writer Nathan Scott Dunn, creator of the hit Hibs fans drama 1902. His new show will explore what it's like to come of age at the height of Scotland's drug crisis through the exploits of three young men looking to "ditch the day job for the disco."
Gilded Balloon's line-up for the Patter Hoose venue on Chambers Street includes new American rock musical Lizard Boy.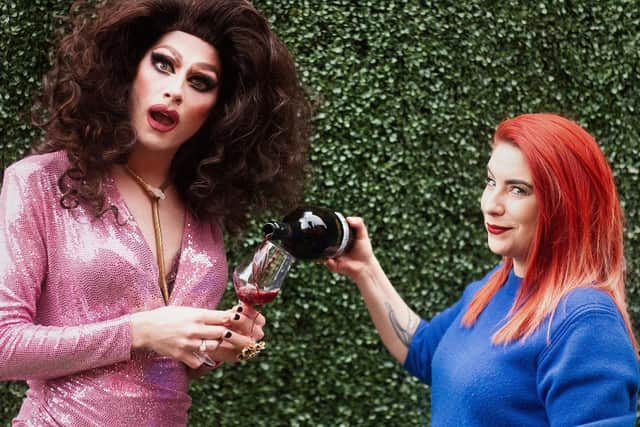 Summerhall has launched its full programme, which will feature a new cabaret show from Turner Prize-winning artist, performer and composer Martin Creed.
Summerhall's line-up will also include a new murder mystery musical – Kathy and Stella Solve a Murder, which has been created by Jon Brittain and Matthew Floyd Jones.
The first musical to be brought to the Fringe by Fleabag's producer Francesca Moody, it will focus on the hosts of a true crime podcast and the whodunnit they are plunged into when their favourite author is killed.
Also at Summerhall are Joseph Wilde's In The Weeds, a Hebridean thriller about a marine biologist who falls in love with a sea monster and rom-com Rajesh and Naresh, which is set just after India's decriminalisation of homosexuality in 2018.
Summerhall's music programme includes gigs by Auntie Flo, Tune-Yards, James Yorkston, Sacred Paws, Withered Hand, Talisk and Rura.
Graham Main, executive director at Summerhall, said: "We're thrilled to be launching such a diverse, exciting programme of theatre, music, dance and visual art for the 75th anniversary of the Edinburgh festivals.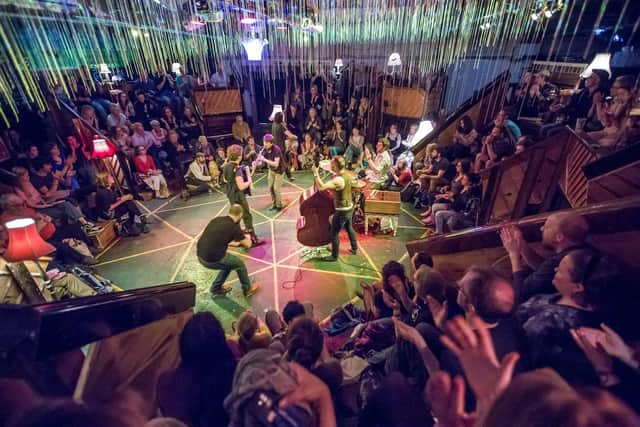 "We're looking forward to welcoming artists and audiences alike to enjoy this unique, community space, with all the atmosphere of creativity and exploration that the festivals bring."
Francesca Moody said: "Kathy and Stella Solve A Murder is going to be a joyful, funny, irreverent and above all entertaining show, which, after the last two years of the pandemic is exactly what I think we all need - a chance for people to come back together and laugh. And where better to do it than our spiritual home, the Fringe."
Other Fringe shows will pay tribute to the legacies of singer Amy Winehouse, Mark E Smith, frontman of The Fall, rock icon David Bowie and Beatles legend George Harrison.
French duo Fergesson will be turning the words of celebrated Edinburgh author Robert Louis Stevenson into songs at the French Institute on the Royal Mile.
Shows being staged at the Rose Theatre include Sunshine on Leith, Smashing Shakespeare, Oliver!, Shrek the Musical and The Addams Family.
Captivate founder Sally Lyall said: "It's an incredibly exciting, if a little scary, move for us.
"We have many fantastic shows to suit everybody. Over 200 local children and adults will be involved on stage, back-stage, front of house, box office and in the bands and orchestras.
"The Rose is a gorgeous venue in the heart of the city. We want to create a real buzz about the place and can't wait to get started."
Among the more unusual venues confirmed so far is Mono Restaurant, on South Bridge, which will be playing host to Drag Queen Wine Tasting, which is promising "three wines and a snack, with a dash of mischief, a dollop of humour and a twist of glamour."
Vanity von Glow, who will be hosting the lunchtime show Drag Queen Wine Tasting with Beth Brickenden, said: "I'm looking forward to bringing this new concept to the Fringe.
"We love having a song, a sip of wine and a snack with fun audiences - and I know this will be perfect for the Edinburgh audience."