Edinburgh Festival Fringe: Frankie Boyle defends decision to keep joking about death of Holly Willoughby
Stand-up comedian Frankie Boyle has made his latest comments while appearing at the Fringe
Controversial Scottish comic Frankie Boyle has defended a decision to keep performing material about killing TV presenter Holly Willoughby and making rape jokes in his live shows.
The stand-up favourite insists it is "probably" OK to keep making the same gag despite being vilified in the media because his latest show explores what it is acceptable to joke about nowadays. However, the Glasgow comic admits it is not entirely clear who the intended target of the joke is.
Boyle, whose stand-up show has been one of the hottest tickets at the Edinburgh Festival Fringe, blames being brought up in a culture of "toxic masculinity" for the nature of some of his live material. However, he says he has stopped putting jokes out on Twitter after receiving death threats.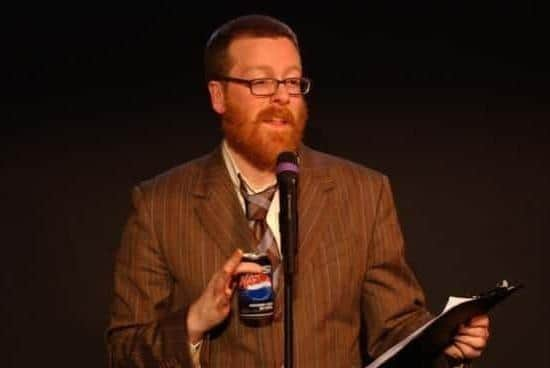 Boyle, who has been part of Assembly's Fringe programme, peppers his show with material about rape, child abuse, cancer, refugees, serial killers and Nazis.
He also jokes about the death of Queen Elizabeth II, Sir Sean Connery, Sir Richard Branson, former prime minister Boris Johnson and home secretary Suella Braverman, and discusses hoping for the demise of the England football team in a disaster rather than watching them in a World Cup.
Despite criticism from feminism campaigners and MPs, Boyle has refused to drop the material involving Willoughby, which features in a section of the show in which Boyle discusses a party "parlour game" on "which one person you would f*** and which one person would you kill from the previous year," where a guest suggested killing Phillip Schofield.
Boyle told his Fringe audience: "It brought some real tension into the room. I was next and said: 'In that case, I would kill Holly Willoughby and f*** the body. It was a joke! Obviously I'd f*** her then kill her. That was also a joke!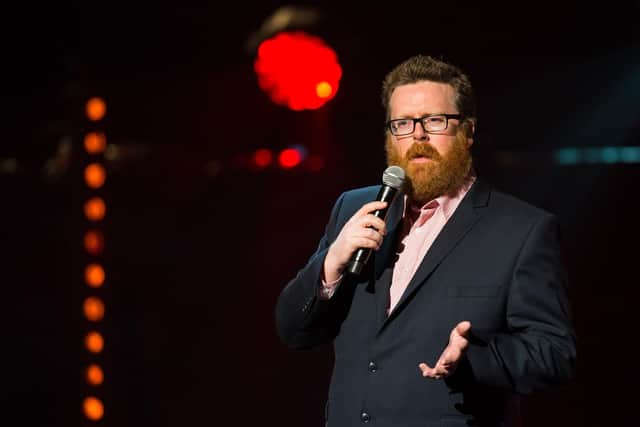 "I thought it would be interesting to ask whether that is a joke I should be doing in the year 2023. I can see it from both sides, I really can.
"Let's remember the audience are part of a joke. I like to think that if I tell that joke I have checked that the audience are not pro-necrophilia and are at least happy to weigh up the arguments for and against. Let's look at that joke. Part of me thinks that I can joke about that, I can joke about anything, because jokes are fiction. Fiction isn't really supposed to bear very much weight.
"I think that if you don't like the joke, you can judge the joke and judge the person telling the joke. You paid to see a joke. You can feel how you like."
Boyle said there was a clear difference between "someone without power saying something, which is what most stand-up is most of the time, and someone with power doing something", citing Ms Braverman as an example.
He said: "Our home secretary is the only person in the world who can achieve orgasm by imagining a slow puncture in the sea. She is someone whose attitude to people crossing the Channel makes Priti Patel look like Moses.
"Priti Patel brought in a new law before she left with a mandatory life sentence if you kill a policeman while he is on duty. But what if I'm trying to stop a rape, as opposed to waiting until he has finished his shift?
"Suella Braverman is getting done for speeding. I want her speeding. I want her travelling at 200 miles an hour at all times. Let's get her on a motorcyle driven by Ant McPartlin.
"All aboard Edinburgh, it is just going to get worse and worse and worse. It's going to keep f***ing happening, get into it. I realise that I sound like a f***ing rapist. But go with it. You've paid your money."
"Part of me thinks that you can joke about these subjects, they can be political jokes, they can be jokes that are worth telling.
"But another part of me thinks not. I only think that because I'm a part of toxic masculinity. I grew up in toxic masculinity and I can't see it from the outside.
"If you're looking for an answer to the question of whether I should be doing that joke about Holly Willoughby, I don't think there is a very satisfactory answer. The answer is that it is probably OK in this context. It is OK if I use it to talk about more interesting things.
"I wouldn't just do it out of context. The reason is that it is not clear enough to me who the target is in that joke. It is supposed to be a joke on me, but I don't think everybody takes it that way.
"Maybe if you can be cavalier with a joke, it just has to be about a worse person. If it was about Harvey Weinstein, I don't think we'd be debating it."
Discussing the "grief" he had faced over his use of Twitter, Boyle added: "I actually think there's jokes that I cannot do on there anymore. Maybe they shouldn't be on there. Maybe they're more for places like this.
"I've mellowed a lot over the years. People are still surprised when they meet me off-stage. They go 'you're very different'. Of course I am. It's an act."
Opening his show, Boyle said it would be "mostly about politics." He said: "I think our real problem is capitalism, it's billionaires, it's the 1 per cent, these are sick f***ing people.
"Elon Musk is a horrendous human being even by South African standards. They're all going up to space now. Richard Branson said: 'I'm just doing this to help humanity. I just want to help the human race'.
"If you want to help the human race, Richard, blow your f***ing head off. I'm not even joking. The only way anyone wants to see you achieve weightlessness is through a particularly aggressive form of cancer."
Comments
 0 comments
Want to join the conversation? Please or to comment on this article.