Edinburgh Festival Fringe: Fleabag star Phoebe Waller-Bridge launches new fund to help unknown acts appear
Fleabag star Phoebe Waller-Bridge is to spearhead a new initiative to help little-known acts to put on shows at the Edinburgh Festival Fringe.
The award-winning actress and writer is backing a new fund offering £2,000 bursaries to artists and companies to help meet the costs of taking part in the festival. Fifty shows in this year's event are expected to be supported through an initial pilot of the Keep it Fringe fund, which is planned to be expanded and extended to run for years.
Developed by the Fringe Society and Waller-Bridge, one of the most successful acts to emerge from the festival in modern times, the new fund is aimed at "protecting the prospects" of performers at the festival and supporting some of those who face the biggest barriers, such as the cost of accommodation or a lack of funding from other sources.
Waller-Bridge,appointed the first honorary president of the Fringe Society two years ago, is supporting the venture through her own Fleabag fundraising campaign and fund, which she launched during the Covid pandemic to help theatre workers affected by the sudden closure of venues.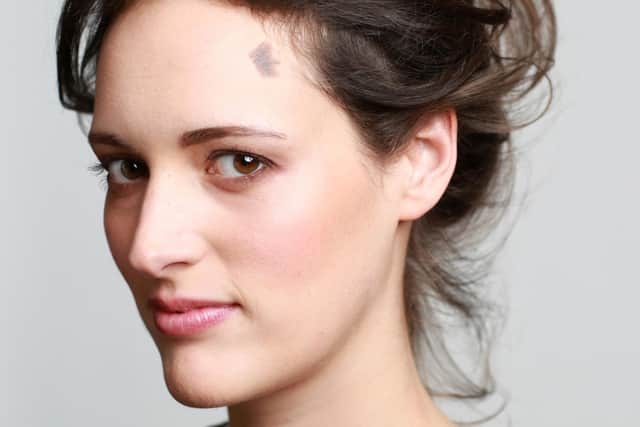 The Fringe Society is also supporting the new bursaries via its own fundraising efforts as well as a partnership with Edinburgh Gin, which saw Waller-Bridge design a limited-edition Fleabag bottle.
It is hoped other notable "Fringe alumni" who have appeared in the event will come forward to help support the new initiative in future. Waller-Bridge is backing the fund ten years after she brought her acclaimed one-woman show to the 76-year-old event.
Fleabag, which won a coveted Scotsman Fringe First Award during its run at Underbelly's Cowgate, was turned into a BBC TV series three years later, and went on to enjoy success at the BAFTAs and Golden Globes.
Waller-Bridge said: "For a creative, the festival is one of the most unique places on the planet to launch work, meet other artists and be discovered by audiences, agents, producers and the media. For me, this announcement is incredibly personal. The Fringe gave Fleabag a game-changing platform for everyone involved and we are thrilled that the show can continue to pay-it-forward to the creatives of tomorrow and contribute to those who might not otherwise have the opportunity to take their work to this amazing festival."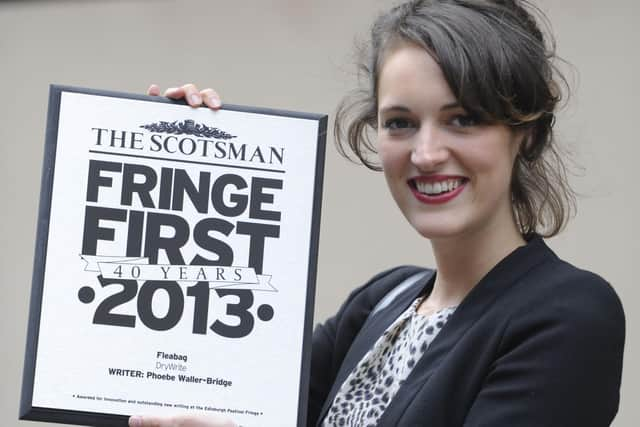 An initial £100,000 funding pot will be made available for shows which register for this year's festival. Applications will be open between March 10 and 24, with successful applications expected to be notified on March 31. Performers and companies will be urged to explain how their show will capture "the defiant spirit of the Fringe" and use the festival as "a unique platform to tell untold stories."
Funding will be prioritised to artists without an existing high profile, as well as those who face barriers such as a lack of financial backing.
The Fringe Society will be working with external specialists to identify those demonstrating "the greatest need and the boldest ideas," however a random selection method may be used depending on the number of applications.
The Keep it Fringe fund has been unveiled after Waller-Bridge launched a new long-term vision for the festival last year, which aims to ensure that the event is able to "give anyone a stage and everyone a seat" in future.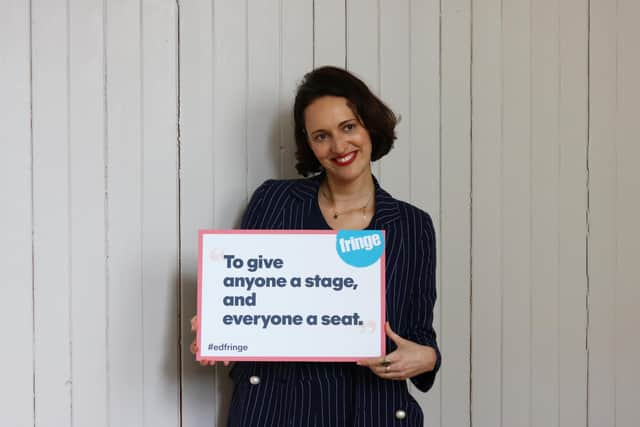 The blueprint includes a pledge that "who you are and where you are from is not a barrier to attending or performing at Fringe."
The Fringe Society has also committed to prioritising supporting and championing "under-represented artists and arts professionals".
An official announcement on the Keep it Fringe fund states: "Not every artist has the same start in their career, but we believe that shouldn't stop anyone having access to a stage to showcase their talent at the world's best-loved festival. There is no Fringe without artists, without risk-taking and without experimentation.
"The fund sets out to protect artists' prospects, by removing some of the growing barriers to performing.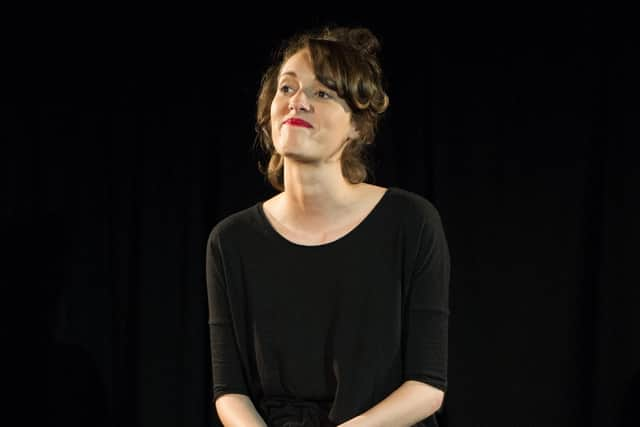 "As we work to build a better, more accessible and sustainable Fringe, it will be used to help make a difference and support creatives to be part of this extraordinary festival.
"This fund is a pilot as part of the Fringe Society's wider fundraising campaign for the Fringe. Our ambition is to provide direct financial support for artists every year. "
Fringe Society chief executive Shona McCarthy said: "We recognise how difficult the last few years have been for the cultural sector. This is a very direct way for us to give some support for artists performing at this year's Fringe. We're massively grateful to Phoebe and all our donors for their generosity and ongoing support of the work of the Fringe Society.
"This fund is a first step in what we hope to be an ongoing opportunity for Fringe artists"
When Waller-Bridge was unveiled as the first-ever honorary president of the Fringe Society, she described the festival as the "beating heart of an industry that has been all but crushed by the
She said at the time: "The Fringe has staged an annual cultural revolution for decades. It's where thousands of writers, comedians, performers and artists cut their teeth and put their most raw work out into theworld.
"Whether it's a two hander in a shoebox, a gig in a van, a promenade through the streets or a mammoth musical epic, this festival is a global symbol of artistic freedom and experimentation. It relies on its audiences and itsartists."
Comments
 0 comments
Want to join the conversation? Please or to comment on this article.