Edinburgh Festival Fringe: Eight of the biggest venue operators join forces to run their own box office
Eight of the biggest venue operators at the Edinburgh Festival Fringe have formed a new alliance to promote shows and sell tickets together.
Summerhall, Dance Base, Zoo and Just the Tonic will be working with the Fringe's so-called "Big Four" – Assembly, Gilded Balloon, Pleasance and Underbelly – for the first time.
A new virtual box office has been launched, bringing together listings for 1,159 shows due to be staged across 140 venues this August.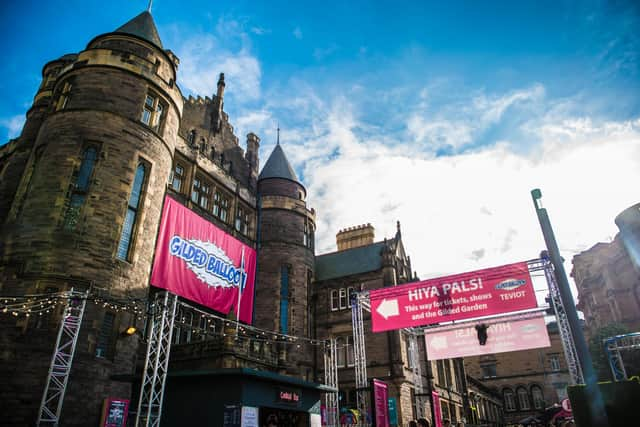 The figure represents more than a third of the total number registered for the official programme, which is due to be launched next month.
Leading Fringe venue operators successfully lobbied the Scottish Government last year for £1 million worth of financial help to ensure they could put on shows despite uncertainty over what Covid restrictions would be in place. Gilded Balloon, Dance Base and Zoo joined forces with the Traverse Theatre to run a pop-venue on the roof of the Castle Terrace car park.
Assembly, Gilded Balloon, Just The Tonic, Pleasance, Summerhall, Underbelly and Zoo are among 13 venue operators to secure financial help this year, sharing in £1.275m worth of Government support to bounce back from the impact of the pandemic.
Dance Base chief executive Jim Hollington said: "The last two years have been incredibly hard for everyone in the arts and entertainment sector.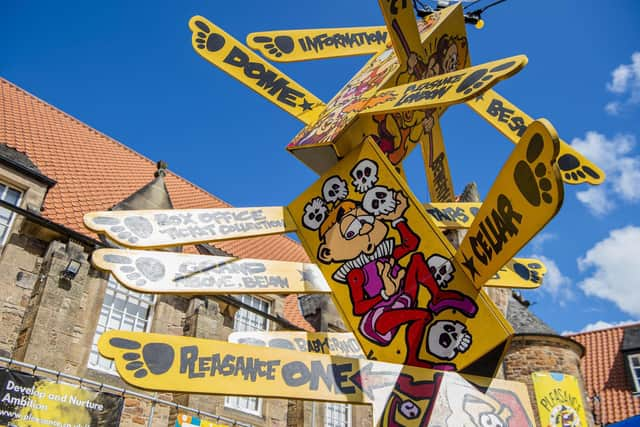 "It's therefore critical that this year's Fringe is a success, to protect the future of our own organisations, of the performing artists who make the Fringe, and of our contribution to the city overall.
"As producing venues, we invest a huge amount of time, energy and money curating and producing some of the best entertainment in the world and bringing that to Edinburgh.
"Whilst the pandemic created numerous challenges, it did allow us to stop and think about how we could collaborate and do things better.
"Across the eight venues, we share a similar vision and so it made sense for us to pool our sales and marketing resources to drive efficiencies across our own operations and ultimately make things easier for customers.
"Our box offices will also all be linked and audiences will be able to buy for multiple venues."
Just the Tonic director Darrell Martin said: "After two years of going through a pandemic and the resultant effect on Edfringe 2020 and 2021, it is good to team up with other operators to help spread the word about all of our great shows.
"Although we are all part of the same amazing arts festival, there is natural friendly rivalry.
"But these two years of trying to work through things for the good of the whole has made us more aware of how the Fringe eco-system depends on all the working parts.
"This working team is a positive to come out of Covid and Just the Tonic's hope is that it by being together we can help retain the whole."
It was revealed earlier this month that 3,131 shows have been registered for this year's Fringe, ensuring the event will be one of the biggest in its 75-year-history. The official programme will be launched on July 7.
Comments
 0 comments
Want to join the conversation? Please or to comment on this article.