Dance Base, which has operated in Edinburgh's Grassmarket for more than 20 years, is to stop using half of its own studio spaces, cut its programme of classes in half and make several staff redundant.
Other companies will be offered the chance to stage their own Fringe shows or productions around Dance Base's building, which will also be used by the British Council.
Dance Base has embarked on a permanent overhaul after deciding its long-standing financial model was "no longer viable" in the face of the challenging funding and economic landscape.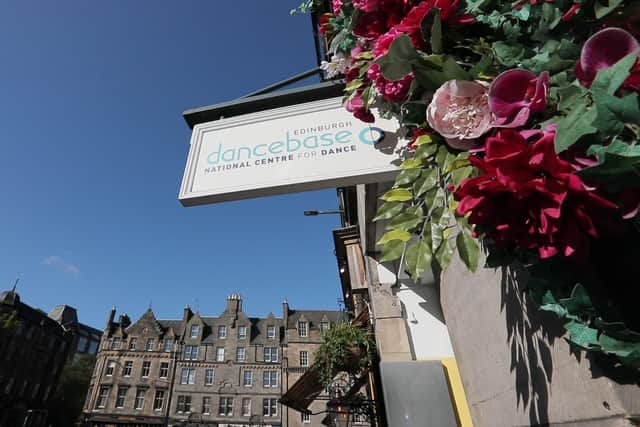 Dance Base, which has had to use some of its financial reserve to meet losses of around £120,000 this financial year, will be renting out some of the spaces at its Grassmarket building on a commercial basis in future.
The number of staff on the payroll is being reduced from 19 to 12, with the number of classes being cut from around 100 last year to 40 in future.
The moves have been ordered to help Dance Base withstand the impact of a 350 per cent rise in its energy bills and soaring inflation, months after it warned the Scottish Parliament it faced a battle to survive until 2024 due to its rising costs.
Tony Mills, who was appointed artistic director of Dance Base in August 2021, admitted the company could not longer "continue to operate in the same way as it has done".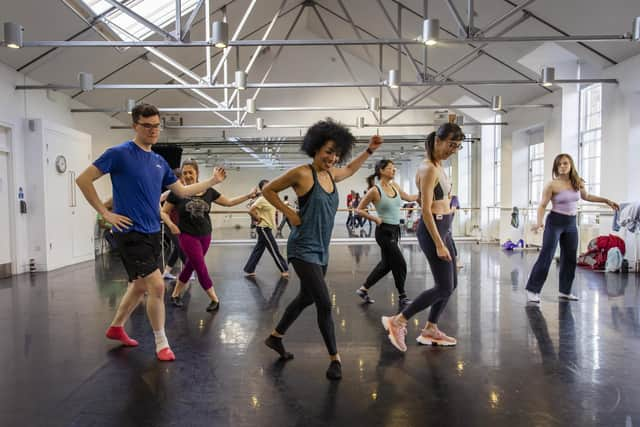 Dance Base has expressed dismay at the Scottish Government's decision to cut £7 million from Creative Scotland's budget in December, which has left 120 organisations on standstill funding until 2024, with no certainty on any future funding.
Dance Base chief executive Jim Hollington said: "We feel that we cannot just hang on in the hope of things getting better.
"We have to face the realities that are in front of us and realise that there is a future, but it has to involve a new financial model.
"We still have financial reserves, but we need to stabilise now and preserve them so we can focus on what our new model looks like.
"We have to acknowledge that our current model isn't working, and take some pretty tough and decisive action right now to buy us some months to work with everybody on the future of Dance Base.
"We've taken a decision not to run or organise our own Fringe programme this year. It's very much a short-term decision. The Frince is a financial risk for us and artists. We lose money on it every year. We will have fewer staff this year, so it would have cost us more to run Fringe shows. The risks to us would have been greater.
"Of all of the decisions that we have to make to do things in the short term that we would not imagine doing normally this was the toughest decision.
"After a lot of discussion, on balance, we think it is best to take a year off organising it ourselves so we have the time and headspace to think about what the longer term might look like for Dance Base. We're really confident we've made the right decision not to take a big risk, but it is a painful one.
"There will be activity happening in the building. We are talking to potential partners. We're still hoping audiences will still see some great dance work in the building, but it just won't be delivered by us. It will be delivered in various partnerships with other people."
Mr Mills said: "The level of impact Dance Base has had on people's lives in the last 30 years, both artists and the public, is immeasurable. However, it's clear Dance Base cannot continue to operate in the same way as it has done. This will be a tough process for all of us. But we have a vision for Dance Base and we will involve artists, public and partners in its development.
"I hope that recognition of our impact and value, and that of culture more widely, comes from those who can make a real difference to our future and society's wellbeing. Dance Base is about joy. And as far as I'm concerned that is something worth protecting for now and the years to come."
Edinburgh-based choreographer Christine Devaney, one of Dance Base's trustees, said: "It's been an incredibly tough time for so many cultural organisations and it continues to be, but the board and the executive strongly believe in the positive impact of dance and regularly see the benefits it brings so many.
"We are committed to supporting the future of dance in Scotland. We recognise that the challenges we are facing cannot be solved by the organisation alone and over the coming months we will work with the dance community, funders and friends to find Dance Base's role in a future in which dance can evolve and thrive in."