Fringe Society chief executive Shona McCarthy says the world famous event is under "existential threat" due to the impact of rising costs on companies, performers and venues as it faced growing demands to be the most "accessible and inclusive" festival.
Speaking in a podcast interview, Ms McCarthy suggested Edinburgh's festivals would be backed by multi-million pound investment if the hosting of them was effectively "put out to tender," like the UK Olympics, the Commonwealth Games, the UK Culture of Culture title, the football World Cup or Eurovision.
She suggested that a lack of support had left the Fringe "creaking at the seams" before the pandemic, when its programme and audience famously grew year-on-year.
Expressing dismay at how the arts were sidelined from the SNP leadership campaign, Ms McCarthy said the culture and creative sector needed to rethink efforts to promote and champion their wide-ranging social, economic, health and international collaboration benefits.
Last month the Fringe Society board admitted the festival's long-running "self-sustaining model" was no longer viable for artists and venues, and that it had to be "reinvented" to ensure its future sustainability. It is hoped that a £7m pledge from the UK Government for a "permanent headquarters" building for the Fringe will unlock further "essential support."
However Ms McCarthy, who appeared in the latest instalment of Barry Fearn's Leading Conversations podcast with Tattoo marketing chief Lynsey Fusco, admitted there were still widely-held misconceptions about how the Fringe is organised.Ms McCarthy said: "I think people don't always understand how the Fringe works.
"People make this assumption that it's a curated arts festival that's somehow paid for by public funds and it isn't.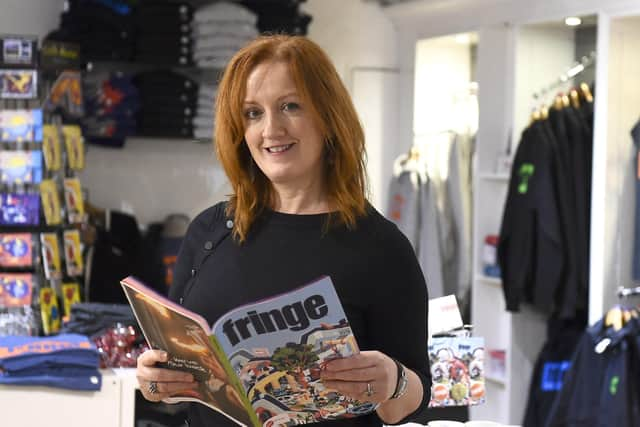 "The best way I can describe it is like YouTube before computers were ever dreamt of.
"It's an open access platform, where anyone who wants to be part of it can come to Edinburgh and be part of it, but everybody does so at their own cost.
"Lots of organisations and companies set up these amazing venues in Edinburgh. Anything can become a venue, but all of it has a cost, and every show pays a registration fee."
Ms McCarthy set out how the society "holds the whole Fringe together and makes sense of it," helps performers decide whether to put on shows, provides key "navigational tools" including the official programme, website, box office and app, and promotes the event around the world.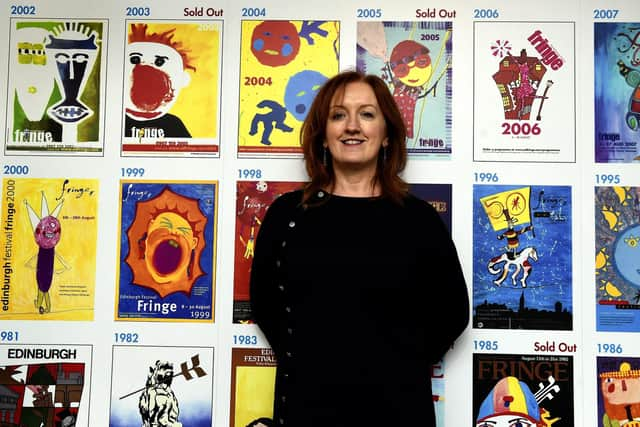 She added: "The Fringe has had its own self-financing ecosystem, paid for by registration fees and the commission on ticket sales.
"At the same time, everybody wants the Fringe to be the most accessible and inclusive festival that everyone can take part in.
"But, of course, the costs of putting on the Fringe have gone up and up over the years.
"Pre-Covid, the whole eco-system was already creaking at the seams. Then Covid hit and our entire income went in one fell swoop.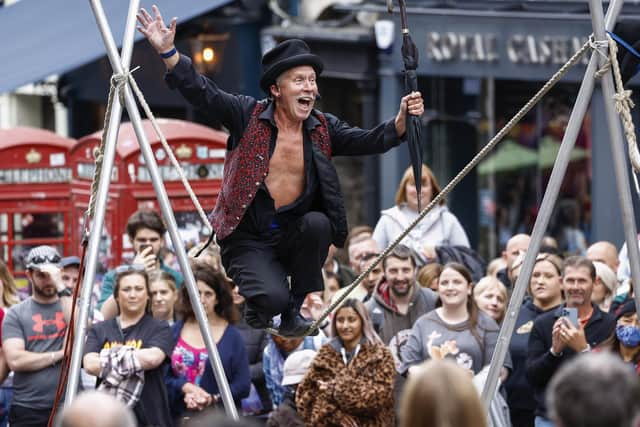 "The Fringe came back last year, but with every single participant and organisation carrying a debt or deficit after surviving the previous couple of years.
"We've come into 2023 with a massive cost of living hike, serious political issues and the war in Ukraine.
"It's not it's not an exaggeration to say that this festival is under existential threat.
"My big fear for Scotland is that because we've evolved over 75 years it's really easy to just assume that we'll be back next year. There's definitely a level of complacency about it.
"If you were trying to put on the collective of our festivals and put it out to a competition or tender like you do with the UK City of Culture, the World Cup, Eurovision or whatever, every city would want to host it, but it would come with a £100 million investment package. We're second in size to the Olympics in terms of ticket sales.
"Yet every year we're going: 'In our medieval little Royal Mile building, with our 20-30 people, how do we pull off this thing?' I think we've got a real challenge on our hands now."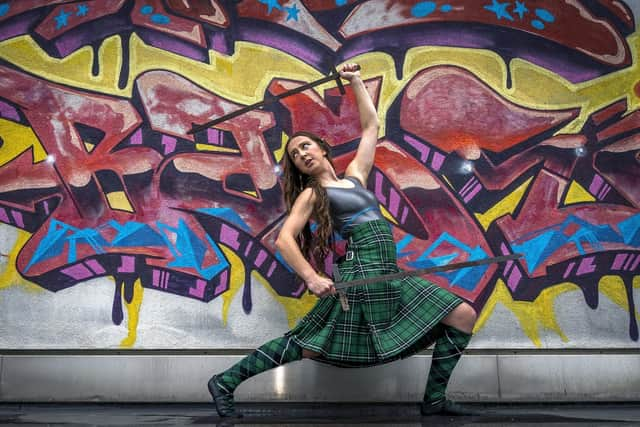 Ms McCarthy said it was "understandable" that the cost of living, healthcare and poverty were "top of the priority pile" in Scotland, but expressed dismay that the arts were all but ignored in the SNP leadership campaign.
But she added: "My biggest concern is who is looking at the long view. What does our city and nation look like on the other side of the current crisis? What's going to be the collateral damage?
"Scotland has punched way above its weight in terms of the rest of the world – we're really good at music, storytelling, art and creativity.
"But I have a deep concern that unless someone is holding the vision for our extraordinary cultural capital we're in danger of being complacent about it and nobody's got their eye on that particular ball.
"Sometimes people still think that the arts is some sort of ivory tower thing that doesn't have any relevance to their daily lives.
"There is probably an onus on all of us in the creative sector to really communicate that everything in your life is affected by your ability to express yourself creatively or be exposed to creative ideas."
Ms Fusco told the podcast: "The festival fabric of Edinburgh requires us all to be able to succeed and put on the propositions that we do.
"You can't really buy what the festivals offer – escapism, creativity, education, thinking differently about age-old topics and understanding each other – and what our festivals do beyond the delivery of the shows, in terms of creating legacies, conversations and relationships.
"If we can't put them on or can't work together with the partners the way we currently do then Scotland and the UK will have less to offer. That would be a real shame."