Controversial comic Jerry Sadowitz is to make an Edinburgh Festival Fringe comeback - a year after having a show cancelled over its offensive and extreme content.
The stand-up and magician has been booked in for three nights at the 800-capacity Queen's Hall in August.
However Sadowitz's Fringe poster will pledge that he perform "last year's show" at the Queen's Hall, which has previously played host to comics like Bill Hicks and Johnny Vegas.
His return has emerged as hundreds of new Fringe shows were announced ahead of the official programme launch next month.
Sadowitz will be sharing a venue with RuPaul's Drag Race stars Lawrence Chaney, Trinity K. Bonet and Victoria Scone, who will be staging their own stand-up show at the Queen's Hall. Other acts in its Fringe line-up include the Americana star Beth Nielsen Chapman and Scottish singer Christine Bovill.
Sadowitz, who was born in New Jersey and brought up in Glasgow from the age of three, had the second of two shows pulled by the Pleasance last year after amid claims Sadowitz's performance had triggered an "unprecedented" number of complaints and led to a "large number" of people walking of the venue.
The venue operator, which had booked Sadowitz into the EICC, said it was made aware of content that was "extreme in its racism, sexism, homophobia and misogyny," accused the performer of crossing a line with his act and claimed he had been abusive to its staff.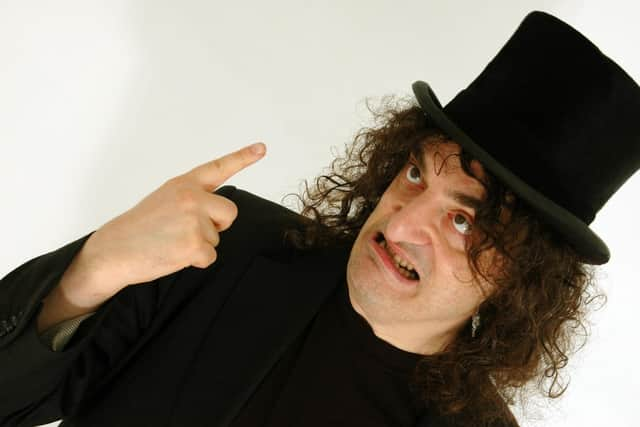 At the time, Pleasance artistic director Anthony Alderson insisted Sadowitz's material was "not acceptable" and "has no place on the festival."
However Sadowitz insisted he was not aware of anyone walking out of his show, which he said featured "a lot of silly, exaggerated irony and nonsense," as well as "real and exaggerated anger and bile."
He added: "In real life, I really DON'T don't want to upset anyone."
Sadowitz, a regular at the Fringe since the mid-1980s, went on to tour around the UK in October.
An official announcement about Sadowitz's Fringe run from his promoter, Regular Music, said: "Were delighted to announce that the comedian and magician Jerry Sadowitz will make a return to the the Fringe with a three-night run at the Queen's Hall.
"For those who did not get a chance to see his abruptly-cancelled show last year...here's a second chance!
"Will he adapt his show to accommodate the 'new normal?' Not a chance. In fact, for this year's Fringe, he says: 'no more mister nice guy'!"
Sadowitz said: "Please note that I might just do card tricks and say NOTHING for a whole hour or I might just do the usual 'screaming fascist' schtick. Or both."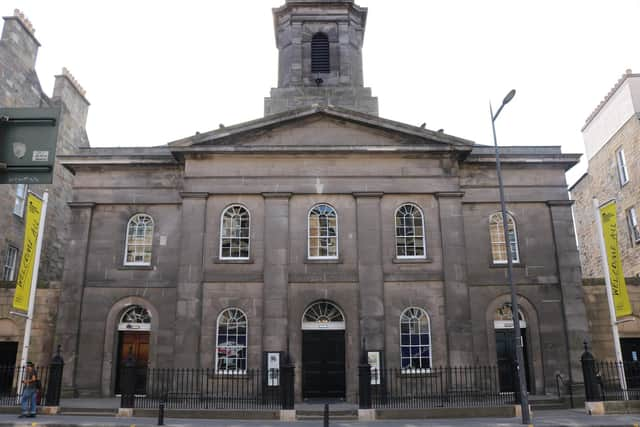 Other comics appearing at this year's Fringe include Jack Docherty, who is creating a new show inspired by David Bowie's appearance on his TV chat show.
It will be part of Gilded Balloon's line-up, which will also feature a new show from impressionist Jon Culshaw, American comic Megan Stalter, Britain's Got Talent stars The Jive Aces, Rezillos star Fay Fife's country project The Countess of Fife, and the singer-songwriters Adam Holmes and Dean Owens.
Underbelly's line-up include Cuban dance spectacular Havana Street Party, American drag queen Monét X Change, actress and comic Sara Pascoe and Irish sketch comedy favourites Foil Arms and Hog.
The Pleasance line-up includes Ted Lasso star Nick Mohammed, Netflix comedy star Catherine Cohen, a new Robert Burns musical and dance spectacular Spirit of Ireland.