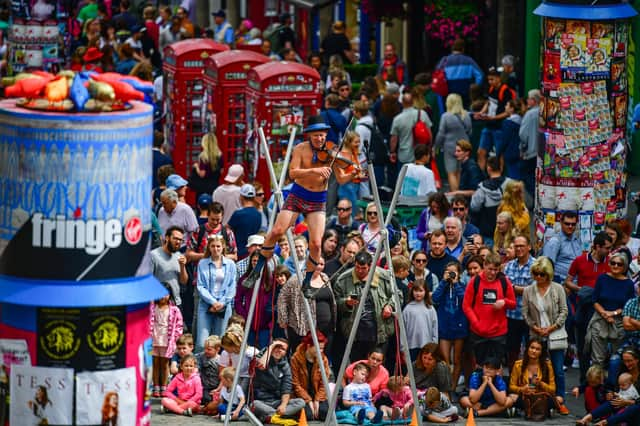 Bars, restaurants and nightclubs will be able to take advantage of the extra trading time if the current strict Covid restrictions are eased by then.
Under the Scottish Government's current route map, all of Edinburgh's licensed premises have to close at 10.30pm.
However if the timetable for the easing of restrictions goes as planned over the next few weeks, they will be able to revert to their normal hours by the end of June if the city is able to be moved to "level 0."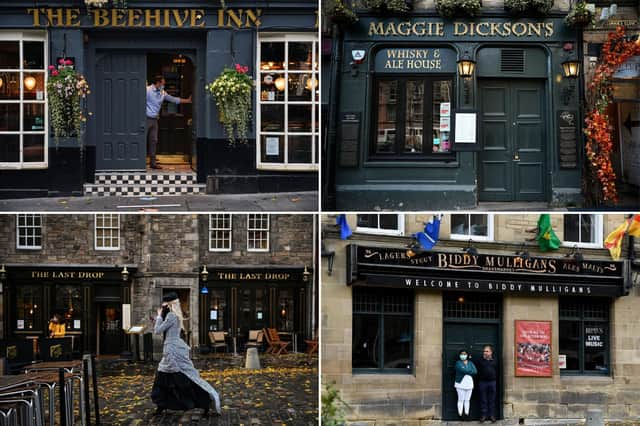 Some licensed premises are normally able to stay open as late as 5am during the city's main festivals season in August, with city centre pubs able to trade until 3am, depending on their normal licence.
Edinburgh's licensing board agree to restore the late licensing hours for between 6 and 30 August to coincide with the planned dates of the Edinburgh International Festival and Fringe.
Live events are expected to return at indoor and outdoor venues across the city if the easing of restrictions across Scotland continues as planned.
However the Scottish Government has yet to set out a timetable for the staging of events in July, August and September, and what social distancing measures organisers may have to enforce.
Licensing board convenor Norman Work said: "It's been a tough year for the hospitality sector and as a board we recognise the need to do everything we can to support licensed premises to help them operate as normally as they can within any Covid restrictions in force at the time.
"The majority of pubs and restaurants have seasonal variations in their licence covering the summer festivals.
"That means that as long as public health guidance allows, many businesses will be able to take advantage of increased trade with extended opening hours during August, which is great news for the city."
Garry Clark, development manager for the Federation of Small Businesses, said: "The extension of licensing hours during the festival period will be good news for many city businesses.
"This is an important component of the necessary strategy to open the city's hospitality to as many people as safely possible during the summer period and should be backed up by measures to make it is easy as possible for residents of Edinburgh and the surrounding area to access the city and breathe new life into an economy which has been hit hard over the past year."
Liz McAreavey, chief executive of Edinburgh Chamber of Commerce, said: "This is good news for our hard-hit hospitality sector as it continues its recovery from the pandemic.
"The summer festivals are one of the key trading periods of the year, and this again emphasises the importance of the festivals to the economic, cultural and social health of the city"
Roddy Smith, chief executive of city centre business group Essential Edinburgh, said: ''It is positive that the council have continued their policy of extending opening hours during the summer festivals.
"Even more welcome would be some Scottish Governmental direction in relation to the timing of relaxation of social distancing measures which are vital to allow our festivals to operate and therefore drive more demand for our hospitality businesses.''