Edinburgh Art Festival (EAF) director Kim McAleese said she wanted to move the event from its previous format of a month-long slot to look after its staff and artists better, and ensure the best possible event is staged. The festival, which will stage its 19th edition in August, has become firmly established as the UK's biggest celebration of visual art.
The main programme for the festival, which showcases the major summer exhibitions at Edinburgh's museums and galleries, includes a mix of commissioned projects and one-off events.
The EAF had traditionally been launched in late July at least a week before the International Festival, the Fringe and the Tattoo, and had run across five weekends. However, Ms McAleese said she wanted to align the art festival more with other events in the city, as well as form closer programming links with the city's other festivals.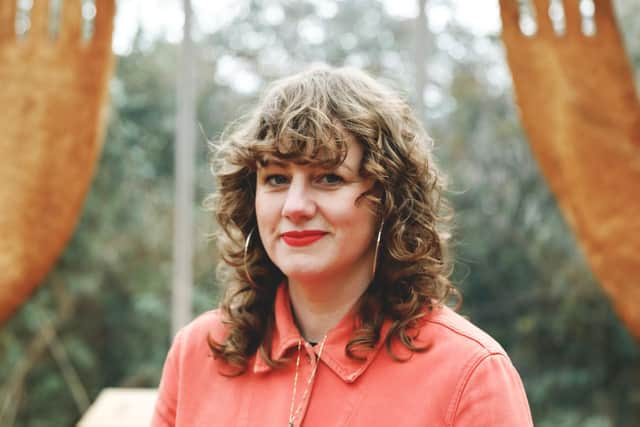 Opera, film, literature, live performance and photography will all be part of her inaugural programme, which will see leading Scottish, UK and international artists exploring architecture, feminism, queer culture, colonialism and racial identity.
Originally from Belfast, Ms McAleese, who was previously programme director of Grand Union, one of Birmingham' leading galleries, was appointed EAF director in April last year and arrived in the Scottish capital just weeks before the 18th edition began. She has been overseeing planning for her first programme at the time of significant change for the other Edinburgh festivals.
Nicola Benedetti will be unveiling her first International Festival programme within weeks, while Book Festival director Nick Barley has just announced this summer's event will be his last.
Kristy Matheson, who was brought in as the Film Festival's new creator director last year, is leading revival efforts following the financial collapse of the arts charity behind the 76-year-old event in the autumn.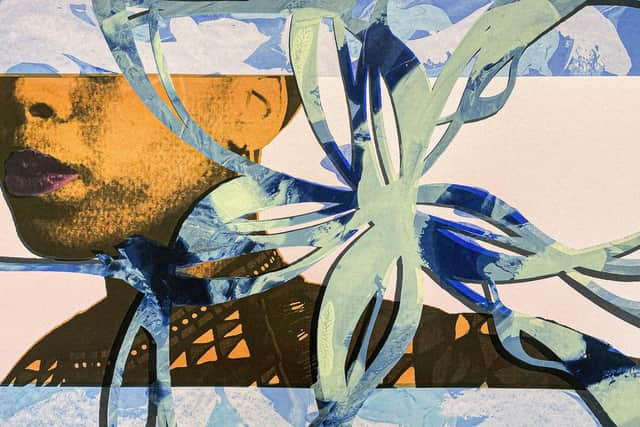 Ms McAleese said Edinburgh's festivals and the wider cultural sector were in a period of "huge transition" after emerging from the pandemic into a period of uncertainty over future funding.
She said the change in the dates of the festival, which will see it run from August 11-27, were partly inspired by her experiences overseeing the event last year and a desire to give artists more time to work on commissions.
"Festivals are a strange beast," she said. "They have a fast pace and rhythm if they are held annually. I've been trying to move quickly since I've come in, but at the same time I've been trying to make sure I'm learning and observing what is happening around me.
"We've come out of a deeply difficult period of time and transition in terms of the health and wellbeing of people, with people retraining and moving into different sectors. I don't think we can under-estimate how important it is to take the temperature of how people are feeling.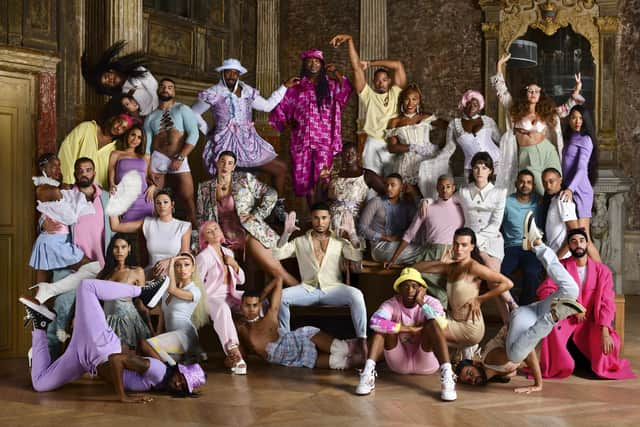 "I've been thinking to myself that I want to look after my staff and make the festival the best that it can be. I think a whole month is a really long, intensive period of time – it's a slog. I want to make sure I'm paying people properly and also want to make sure that the artists are happy with what we've done together.
"I have really taken my time to think about how to approach the festival and talk to all of our gallery partners. I really wanted to have a two-week period with three core weekends that feel like they have real energy.
"I'm really interested in so many different art forms, so this year's festival will have lots of one-off performances. I also wanted to align very much with the other festivals. I'm really keen that we share work across festivals in future. We really need to think about how we support each other right now."
The 2023 art festival's line-up will include work inspired by the queer history of Calton Hill, which French artist and poet Tarek Lakhrissi is creating for the Collective Gallery on the landmark, and Australian artist Keg de Souza's project with the Royal Botanic Garden will trace the colonial legacies of plants which have moved between the UK, India and Australia.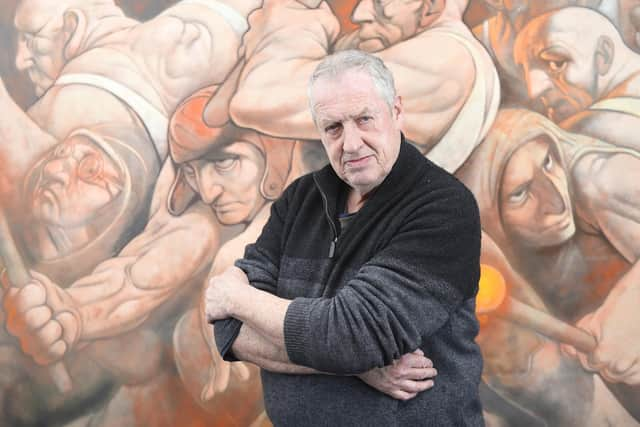 Northern Irish writer Maira Fusco, who grew up beside a "peaceline" in Belfast during the Troubles, will draw on her experiences for a "hybrid opera" unfolding on stage and screen, which will coincide with the 25th anniversary of the Good Friday Agreement and explore "boundary, voice, trauma and how the past intrudes into the present".
Birmingham-born artist Sean Burns's film Dorothy Towers explores the legacy of two tower blocks which became a haven for LGBTQ+ people after they were built in the early 1970s next to the city's "Gay Village" quarter.
London-born artist Lindsey Mendick will draw on the Strange Case of Dr Jekyll and Mr Hyde, Robert Louis Stevenson's gothic horror classic, for a show at Jupiter Artland billed as "an anxiety dream come to life".
Prague-born photographer Markéta Luskačová's first Scottish show will focus on her work photographing children in the Czech Republic, Slovakia and Poland, while Portugese artist Leonor Antunes' sculptures at the Fruitmarket Gallery will explore modernist art, architecture and design.
Among those staging special performances will be Barbadian-Scottish artist Alberta Whittle, whose exhibition at the Scottish National Gallery of Modern Art will address "the brutality and harm caused by colonialism, the transatlantic trade in enslaved people, and the ongoing climate crisis".
The EAF's line-up includes exhibitions devoted to the work of Grayson Perry and Peter Howson at the Scottish National Gallery and City Art Centre respectively.