East Neuk Festival director Svend McEwan-Brown on blurring musical boundaries
Although classical music remains at the heart of this year's East Neuk Festival programme, its director Svend McEwan-Brown is keen to embrace other genres – and introduce a few boundary-blurring surprises. Interview by Jim Gilchrist
Fife's most picturesque corner once again becomes the focus for adventurously programmed classical concerts – particularly chamber recitals – as well as folk, jazz and other less classifiable events, as the East Neuk Festival animates the area's venerable kirks and halls.
The festival's 18th iteration, from 29 June to 2 July, presents such top-level chamber players as the Belcea and Castalian quartets, cellist Queyras and pianist Yeol Eum Son, performing established works alongside lesser known or contemporary compositions, with Haydn and Mozart rubbing shoulders with the likes of Saygun and Kurtág. Several festival guests combine for a Bach and Beyond concert which combines JS Bach with Ysaÿe and Tabakova, while the Scottish Chamber Orchestra closes the festival in St Andrews's imposing Holy Trinity church, with works by Bach and Philip Glass showcasing its famous organ. Such is the response that some events are already selling out.
The festival's director and co-founder, Svend McEwan-Brown, agrees that while the event's core is classical, it embraces other genres, as well as a few surprises. "The heart of it is the classical side, driven partly by the venues. My principal is that we put the right music in the right venue and we've got Kilrenny and Crail churches, both of them among the very best places to listen to chamber music, which chimes nicely with my passion for it.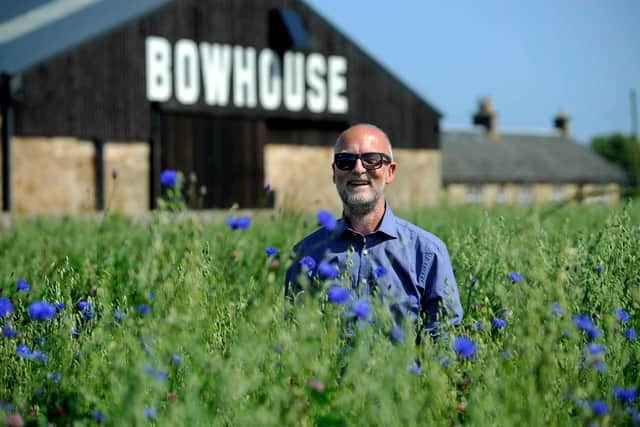 "That said, musically I'm fairly catholic. I'll go into any corner – possibly not the most recent pop music, but certainly rock, jazz, traditional, experimental and so on."
And perceived divisions start to blur interestingly when classical guitarist Morgan Szymanski shares a bill with accordionist Sofia Ros in a programme of music from Latin America and Spain, but also joins his childhood friend, experimental musician Tommy Perman, in a live presentation of their album Music for the Moon and the Trees, the duo's striking response to the natural environment combining improvisation with the sounds of birds, trees and even bats (a track featured in a Scotsman Sessions video last year).
"Morgan is the kind of musician I really warm to," says McEwan-Brown. "When you talk to him about the Latin programme and the Perman collaboration, his passion is for both, but there's no doubt he's particularly excited to be doing the live Moon and the Trees."
Also on the festival's non-classical side are Edinburgh-based old-time Americana specialists Wayward Jane, and the Django Reinhardt-inspired music of swing guitarist Harry Diplock.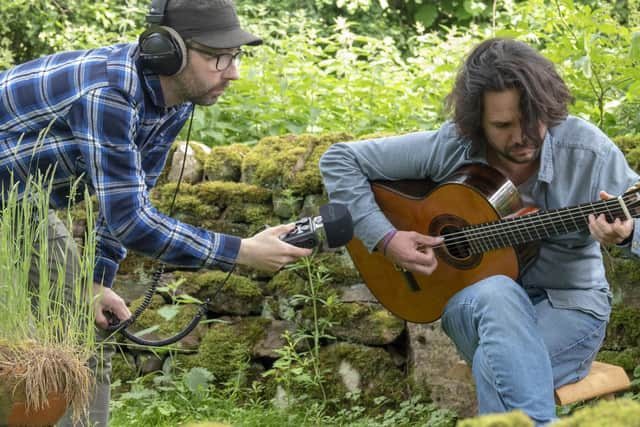 Famously dismissive of any musical pigeonholing is Scottish Chamber Orchestra cellist Su-a Lee, who when not playing with the SCO collaborates extensively within folk, jazz and beyond and who heads two Su-a & Friends festival concerts, one with folk musicians Duncan Chisholm on fiddle, and multi-instrumentalists Donald Shaw and Hamish Napier, the other a tango programme with Mr McFall's Chamber.
Another intriguing event is A Door to the Past, a soundscape installed by Dundee-based KINBRAE in a disused building on Crail's former airfield, once the Fleet Air Arm training base HMS Jackdaw, which uses interviews, field recordings and music to evoke wartime Crail, recalling blackouts and bombings.
"If I was to name a day which encapsulates the East Neuk Festival," says McEwan-Brown, it would be the Saturday, because we have the Castalian Quartet first and they're doing a beautiful pairing of pieces [by Haydn and Sibelius] which just happen to be Desert Island Discs of mine. But then the Bach and Beyond concert repertoire just goes all over the place – the Ysaÿe sonata for two violins is a piece you hear so rarely and having Vilde Frang and Corina Belcea doing it is luxury casting."
He further enthuses about the Saturday evening concert by the Belcea Quartet, with its "ravishing" concerto by Chausson for violin, piano and quartet, as well as Garth Knox's unique Quartet for 1, in which the viola player carries all four parts. "That combination of repertoires, surprising rarities and amazing quality is absolutely what I hope we're about."