Dundee's international art centre issues closure warning over funding crisis
Dundee's international art centre issues closure warning over funding crisis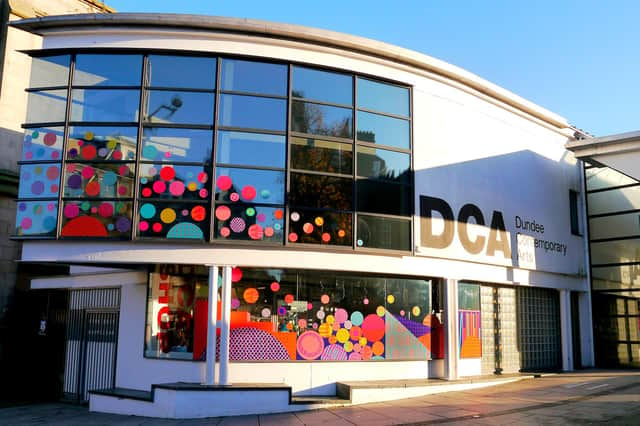 One of Scotland's leading arts centres has revealed it is facing closure in its 25th anniversary year without a major rethink of its public funding.
A new report for MSPs includes a grim warning from the DCA that it may have to raid the last of its financial reserves to "keep our doors open and staff employed."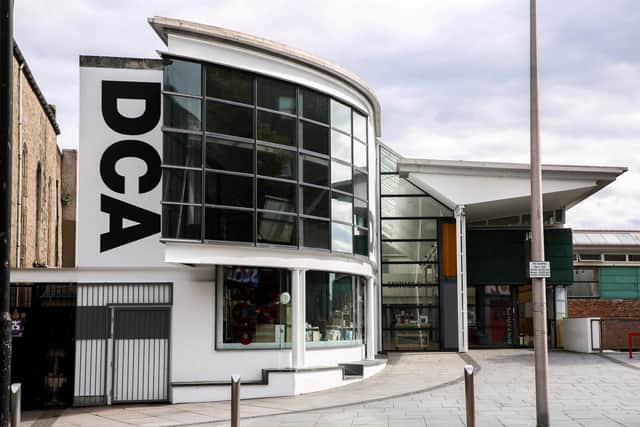 However director Beth Bate has insisted the DCA "could not operate" if it is forced to make any more cutbacks as it has been "wrung dry."
The £9 million centre is one Scotland's best known venues for showcasing international visual artists, boasting two large-scale galleries for exhibitions and shows, as well as two cinema screens and a hugely-popular cafe-bar.
Ms Bate says the DCA is grappling with "previously unimaginable financial precarity" due to the impact of the cost of living crisis, rising costs, standstill funding and reduced audiences since the pandemic.
Fears for the DCA's future have emerged days after Creative Scotland warned that one in three arts organisations it supports are at risk of insolvency and more than 900 jobs could be lost if the Scottish Government does not take urgent action to deal with a "perfect storm" sweeping the cultural landscape.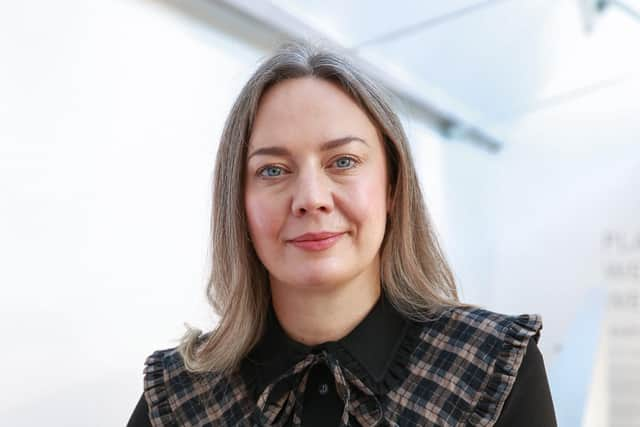 A recent survey of arts organisations reliant on annual public funding found that more than half are "financially weak," are using some of their reserves to meet rising costs, and need to make job cuts or other savings.
Ms Bate said: "We're so prudent. We've made efficiencies everywhere, including restructuring teams, losing hours and posts, restricting hours, delivering work with external partners, investing in fundraising, and setting high and hard income-generating targets.
"But we're now at the point where we're stripped back enough. Any more cuts will fundamentally change the organisation and the impact we have in Dundee, Scotland and internationally. We simply don't have enough money.
"It's hard to describe the exhaustion and frustration these working conditions induce. Staff retention, health and wellbeing, confidence and resilience are all affected, particularly as we start to see other organisations struggle and fold, and talented staff leave the sector.
"We do so much with so little compared to other sectors, but this requires support for our entrepreneurial approaches, our naturally innovative outlooks and our collaborative work. Instead, it feels as if we're being wrung dry."
Ms Bate said the DCA had £450,000 in reserves, but would have to dip into them to fill its projected £300,000 funding gap "to keep our doors open and staff employed."
But she added: "The only way to meet a £300,000 deficit would be to stop our exhibitions programme, our children's film festival, and all our learning and engagement projects, to save on staffing and delivery costs.
"This would take us so far from our charitable aims, and the function for which we're funded, that we couldn't operate.
"It is short-termism and stunting in the extreme, to have to work not knowing whether your successful, popular, efficiently-run organisation might not have a future.
"We know and can evidence the value of our work and yet we're chipped away at from all angles. Planning ahead is impossible when you don't know if your organisation will even exist in two years."
Comments
 0 comments
Want to join the conversation? Please or to comment on this article.