Dougray Scott admits he finds it 'exhausting' bring Irvine Welsh's tortured detective to life in Crime
New series set to be launched next month
Dougray Scott has admitted he finds it "exhausting" bringing a rogue police detective character created by Irvine Welsh to the screen – as he revealed his determination to ensure he had an authentic Edinburgh accent.
The actor, who spent years working with the Trainspotting author to try to make a TV series focusing on Ray Lennox off the ground, also revealed his son Gabriel has won a starring role in the new series of the hit show.
The story, which will feature a transgender character, will see Lennox lead an investigation into a case about "vengeance, identity and social justice". Welsh, Scott and Crime co-star Joanna Vanderham appeared at the Edinburgh TV Festival to give a sneak preview of the second series of Crime ahead of its launch on ITV next month.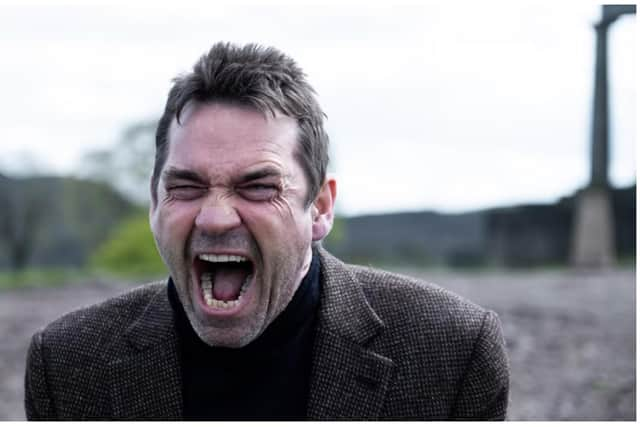 It was announced that a third series of Crime, which has been filmed in Edinburgh and Glasgow, is already being planned Welsh, Scott and the rest of their team.
Welsh has pledged the new series, which is adapted from his novel The Long Knives, will be "so much better" than the first. The show's debut in the autumn of 2021 led to Scott winning an Emmy award for his portrayal of Ray Lennox, who is tortured by demons over his drug and alcohol addiction.
Scott said: "The second series delves deeper into his background, his relationship with his family and his abuse as a child. The resonance and rawness of the character unfolds even greater. It is an examination of how grown men cope with that.
"His relationship with his therapist give us a portal into that window of abuse and the coping mechanisms that he comes up with. Ultimately, he uses his relationship with the police to cope with everything in his life and how that has affected him.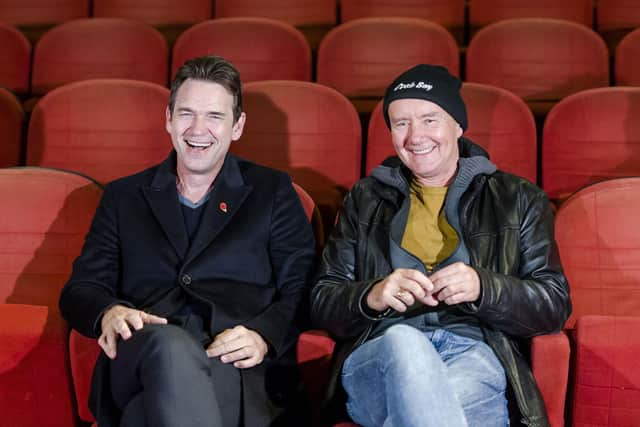 "He is a pretty intense character – he is exhausting to play. He has a completely different energy than I have. It is all-consuming. It's not something you can ever take your foot off the pedal with.
"I found it exhausting, but exhilarating as well at the same time. Irvine has created an incredible character. I can honestly say that Irvine is my favourite writer, ever since I read Trainspotting when I was really young.
"We then became friends and worked very closely on the development of Crime. To get the chance to work with him has been extraordinary. It's been an absolute pleasure."
The first series of Crime was shown around the world after initially being launched on BritBox, a streaming service created by the BBC and ITV.
Scott added: "The tendency has sometimes been with TV drama or films telling a story unmistakably set in Scotland to get pressure from some people to tone down the vernacular to make it more palatable and dilute it for an international audience.
"My instinct, passion and argument has always been to say no to that and tell the story in its vernacular, because it is then much more powerful and travels incredibly well. I don't think everyone thought that would be the case with Crime. But that's what makes it special."
Comments
 0 comments
Want to join the conversation? Please or to comment on this article.