Creative Scotland's treatment in response to 'perfect storm' is devastating, damaging and dismal - Brian Ferguson
I was lucky enough to finish up for a Christmas break more than a week before many businesses went into hibernation.
But any sense of impending festive joy over the prospect of a holiday was well and truly put on hold.
My last day happened to coincide with one of the biggest in its calendar – the big reveal of the Scottish Budget.
After a brutal few years for the Scottish cultural sector, a cut of more than 10 per cent in Creative Scotland's budget was devastating, damaging and dismal in equal measures.
You must have been living under a rock for the past year if you have no awareness of the struggles of arts organisations grappling with what Creative Scotland described as a "perfect storm".
This time last year, all live entertainment in Scotland was still in hibernation after the hugely dispiriting shutdown of venues in the face of new pre-Christmas Covid restrictions. That only escalated after the Russian invasion of Ukraine became the catalyst for a rising costs crisis.
By the time Holyrood's culture committee took evidence from arts organisations in late summer, the impact of soaring energy bills, lower than expected post-pandemic audiences, reduced income plus the impact of Brexit was threatening job losses and programming cuts.
It is well worth reading Creative Scotland's own submission to MSPs which warns it would be "increasingly unviable" to leave organisations reliant on long-term support on "standstill funding," describing this as the equivalent of a year-on-year cut for some of Scotland's best-known companies, venues and events.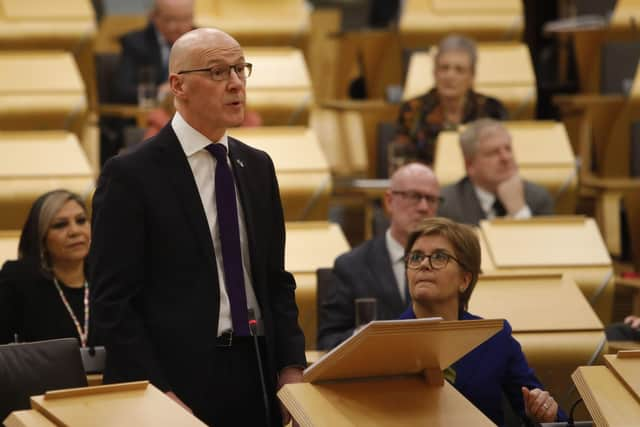 Creative Scotland's dossier, which describes the cultural sector's Covid recovery as "fragile," also highlights the fact its support represented just 0.1 per cent of the government's overall budget.
Having thrown down the gauntlet to the government, it seems completely unfathomable for Creative Scotland to have lost around £7m stripped out its grant for the next financial year in the midst of a country-wide crisis that shows no sign of abating any time soon.
Any kind of cut would be hard enough for Creative Scotland - and all those reliant on its support - to stomach.
But its financial outlook appears to be a lot bleaker as a result of being specifically targeted for cuts compared to the wider cultural sector.
The National Museums and National Galleries secured increases of 9.5 per cent and 9.8 per cent respectively, while standstill funding has pledged to the national performance companies, including the National Theatre of Scotland, the Scottish Chamber Orchestra, Scottish Opera, the Royal Scottish National Orchestra and Scottish Ballet.
Some critics pounced on the budget for major events and "themed years" going up by around a third to £24 million, however this increase has been attributed to several major sports events, including the UCI Cycling World Championships, the World Indoor Athletics Championships and the Scottish Open golf tournaments.
While it may appear crude to suggest the government has prioritised sport over culture, arts organisations can make up their own minds in the absence of any real explanation over the treatment of Creative Scotland.
Whether they have the will or desire to speak out and bite the hand that ultimately feeds them before the Scottish Budget vote in the spring will be another matter entirely.
Comments
 0 comments
Want to join the conversation? Please or to comment on this article.