Creative Scotland casts doubt on Scottish Government's 'gold-plated' funding pledges
Growing questions over promises by the Scottish Government to 'restore' and 'replenish' vital reserves
The Scottish Government's arts agency has cast doubt over "gold-plated" ministerial pledges on funding for culture just weeks after they were made at Holyrood.
Creative Scotland said it was still in the dark more than a month after First Minister Humza Yousaf and culture secretary Angus Robertson promised the body would not be left out of pocket by the controversial reinstatement of a 10 per cent cut in its core funding.
They had repeatedly pledged that Creative Scotland's financial reserves would be "restored" and "replenished" next year after it was forced to use £6.6 million from a £17m cash pot ring-fenced for a safety net for organisations which lose out on new bids for long-term funding next year.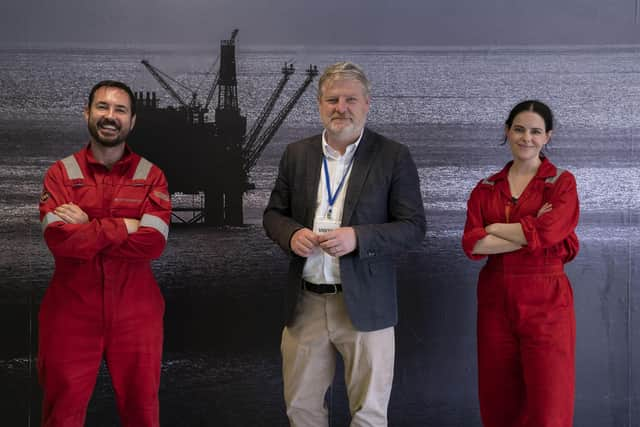 However, the Government has also pledged to reinstate £6.6m to Creative Scotland's annual "grant-in-aid" budget next year after coming under fire for reviving the cut.
Creative Scotland has told The Scotsman it is still trying to find out if both funding pledges, which would be worth £13.2m, will be met.
It is understood the Government's current commitment to Creative Scotland would only see the reinstatement of the £6.6m cut from its core budget, leaving its reserves severely depleted.
The body is due to decide on more than 360 applications for "multi-year funding" over the next few months, but has warned it faces funding far fewer organisations in future due to the impact of rising costs and inflation.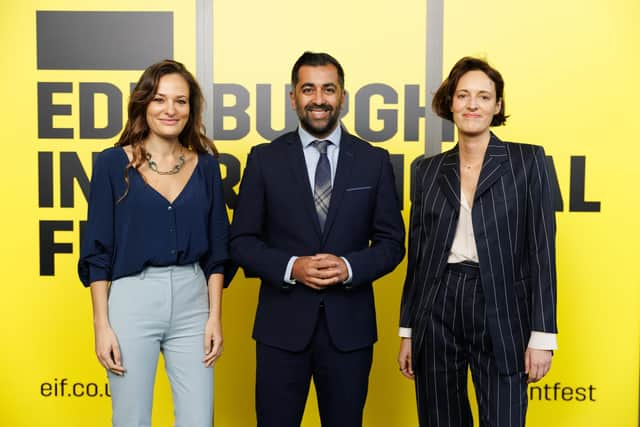 The Government was accused of an "extraordinary betrayal" of the Scottish culture sector for reinstating Creative Scotland's cut. The SNP has since pledged to "more than double" arts spending in Scotland within five years.
However, questions have already been raised after Mr Yousaf and Mr Robertson said that pledge would be worth an additional £100m a year, as the Government currently spends at least £175m on culture.
Holyrood's culture committee has called for greater "clarity" from Creative Scotland about how using reserves to make up for a core funding cut would affect support for organisations who lose long-term backing next year. Its report said Creative Scotland's cut had "considerably damaged an already fragile confidence within the culture sector".
However, the committee also highlighted evidence given at Holyrood by Mr Robertson, which he insisted was a "gold-plated commitment".
He told MSPs: "Its really important to land the point that zero cuts are being passed on to regularly funded organisations in the culture sector, because reserves that are being used now will be replenished in Creative Scotland's budget next year.
"It's absolutely my pledge that it will see the £6.6m that it's now releasing from its reserves restored to it. I understand why that is important, for the reasons that I gave in relation to multi-year funding. That's something that will go ahead next year."
It was put to Mr Robertson the "nub of the concern" from the cultural sector about Creative Scotland's cut was whether it would still be able to fund organisations unsuccessful with long-term applications who would then need "year-on-year support to survive".
Mr Roberson responded: "Nothing changes, there's no detriment.
"Creative Scotland will be introducing its multi-annual payment system next year, so it would not be calling on its reserves within this financial year to deal with the change, and it will receive the £6.6m, which is an offset from lost income in relation to the National Lottery, so we're stepping in to help Creative Scotland.
"However, on the key point of whether that will have an impact on its ability to introduce multi-year funding and to have the means at its disposal in the quantum that it was hoping for, it will make no difference. There will be zero detriment."
Speaking at First Minister's Questions, Mr Yousaf said: "Every single regularly-funded organisation will receive the funding that they were expecting in this financial year. There will be no detriment to them because Creative Scotland, which has reserves of around £17m, is being asked to use a portion of those reserves in order to ensure there is no detriment.
"Subject to parliamentary approval, when it comes to next year's budget, we'll make sure we restore that £6.6m back into Creative Scotland's reserves."
A Creative Scotland spokeswoman said: "Our board agreed to use £6.6m of our National Lottery reserves to compensate for the in-year reduction in our grant-in-aid budget in 2023/24 and to avoid passing on that cut to regular funded organisations.
"While we welcome the subsequent assurance provided by the Cabinet secretary that Creative Scotland will 'see the £6.6m that it is now releasing from its reserves restored to it', it is not yet clear if that restoration will reverse the grant-in-aid reduction as well as restore our National Lottery reserves.
"The board has designated the National Lottery reserves that we have built up to support organisations who are unsuccessful in their applications for multi-year funding to help them realign or with ongoing sustainability. Final decisions will be made in autumn 2024.
"We do not yet know what our budget from the Scottish Government will be for 2024/25, or beyond, so cannot be specific about how this transition funding will be applied. But the reserves have been allocated for this purpose."
Campaign for the Arts director Jack Gamble said: "Creative Scotland is not permitted to hold grant-in-aid from the Scottish Government in reserves. That's why they have used National Lottery income, over several years, to grow a pot very specifically to support organisations who are not successful in their next funding round. There is a £6.6m dent in that pot as a result of the cut imposed by the Scottish Government this year – this cannot simply be 'restored.'
The Creative Scotland Board were effectively forced to use up £6.6m of their emergency reserves, because not doing so would have meant passing on a 40 per cent cut to every regularly-funded arts organisation in Scotland with only a couple of weeks' notice.
"Creative Scotland rightly maintains reserves for an emergency, but none of us expects that emergency to be created by the Scottish Government.
"Before this year's cut was imposed, Creative Scotland's emergency reserves were only large enough to support regularly-funded organisations for about six months.
"Now those emergency reserves are considerably smaller, at a time when the perfect storm for Scotland's cultural sector shows no sign of abating.
"It's extremely welcome that the Scottish Government has signalled an ambition to more than double the culture budget within the next five years, but their cuts this year are pulling in the opposite direction, depriving Creative Scotland of the resources and certainty it needs to support the arts sector now, and to plan to do so through the challenging period ahead."
Labour's culture spokesman Neil Bibby said: "After the Scottish Government broke a clear promise not to cut £6.6m from Creative Scotland's budget, many in the culture sector feel that decision was a breach of trust.
"Scotland's culture sector needs honesty and can't afford any more broken promises from the Scottish Government. In order to restore trust, we need urgent clarity from the Cabinet secretary about whether the government intends to fully restore Creative Scotland's reserves.
"If that isn't the government's intention, then clearly there will be a detriment to organisations across the country relying on that funding. We also need to see details on the First Minister's announcement on increasing the culture budget, which have still not been forthcoming."
Alexander Stewart, deputy culture spokesman for the Conservatives at Holyrood, said: "The SNP have repeatedly shifted the goalposts on funding for Creative Scotland – and their brutal budget cuts have had a devastating impact on our struggling arts sector.
"Angus Robertson must urgently step up to help this sector, which has been mistreated by the SNP far too often."
A Scottish Government spokesman said: "The culture secretary has already given a commitment to the Creative Scotland board that while the £6.6m for lottery shortfall could not be provided in 2023/24 it would be provided in next year's budget, subject to the usual parliamentary process.
"The Scottish Government intends to present the draft budget 2024-25 to parliament on 19 December.
"The Scottish Government investment in arts and culture will increase, so that in five years our investment will be £100 million higher than it is now.
"However due to the cost crisis we have had to make difficult choices to live within our largely fixed budgets.
"Our ability to respond to the cost crisis is limited by the inactivity of the UK Government and the financial restrictions of devolution.
"We will continue to do everything within our powers and resources to help those in the culture sector most affected by current economic challenges."
Comments
 0 comments
Want to join the conversation? Please or to comment on this article.