Creative Scotland backs dedicated comedy festival for first time as new event launches in Leith
Festival to be held months after tram extension
A new cultural event on Edinburgh's waterfront has been given a huge boost after becoming the first dedicated comedy festival to be awarded funding by Scotland's national arts agency.
Creative Scotland has agreed to support the inaugural year of Leith Comedy Festival, which is being launched months after the capital's tram line was extended to the historic port.
Events will be held in Leith Dockers Club, Leith Community Centre, the Leith Arches, Biscuit Factory and Leith Depot venues, and the pub Smoke and Mirrors. A comedy walking tour will also leave from the Scottish Merchant Navy Memorial on the Shore.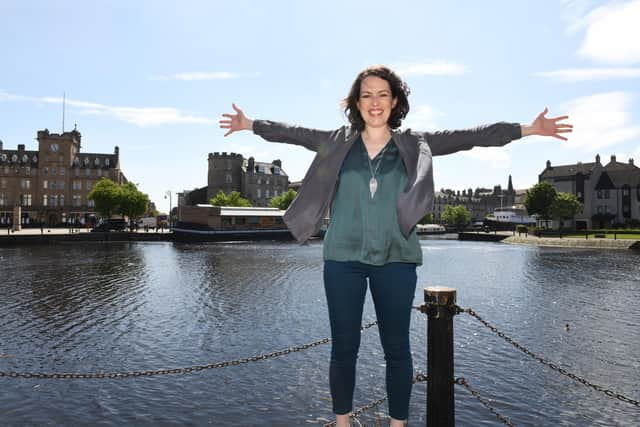 Creative Scotland, which has previously funded venues and events with comedy in their line-ups, said its support for Leith Comedy Festival would help in "breaking down barriers of access to grassroots comedy" and praised the new event for being "firmly rooted" in the local community in Leith.
Organisers have pledged that the festival, which will feature acts who are either Scottish or living in Scotland, will be built "from the ground up." It has secured £12,132 from Creative Scotland for this year's event.
Pay-what-you-want tickets will be available for every event at the three-day-festival, which will launch in October after four years in the planning.
Fringe favourites Marjolein Robertson, Jamie MacDonald and Liam Withnail will appear at the festival, which will feature an improv workshop, a "laughter yoga" class, a comedy quiz and a storytelling event.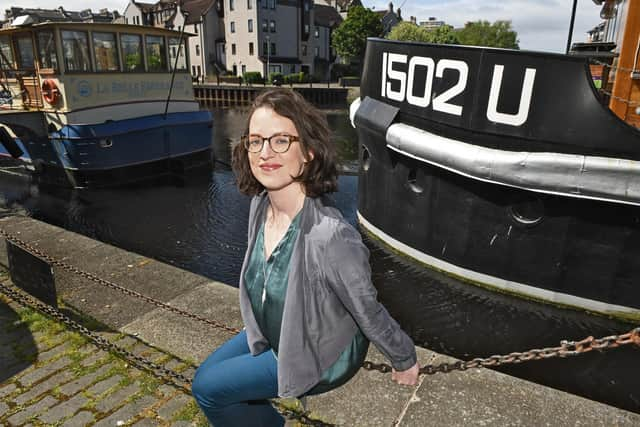 Other stand-ups appearing at the event, which will run from 6-8 October, include Joe McTernan, Billy Kirkwood and Kathleen Hughes.
Festival director Rosalind Romer said: "I'm so excited that the festival is finally happening. The Leith community has been so supportive, and I believe the programme reflects the creativity and humour of Leith. They'll be the first to tell me if it doesn't!
"Life is expensive at the moment so it's important there are pay-what-you-can tickets for every show.
"This festival has been built from the ground up from within the community, rather than picking a place and bringing in comedy. This festival only works in Leith. The suppliers are here. The profits stay in Leith itself, where possible."
Laura Mackenzie-Stuart, Creative Scotland's head of theatre, said: "Events such as Leith Comedy Festival, which are firmly rooted in their local community, are the bedrock of cultural celebration.
"More than ever, we're drawn to live performance in the company of others, energised by the collective experience.
"Leith Comedy Festival's programme has something for all ages, whether that's discovering the latest comedy talent, diving into a session of laughter yoga or teaming up for a themed quiz night. This showcases the variety of activity and local-level investment that our open fund supports."
A Creative Scotland spokeswoman added: "Individuals, projects, festivals and organisations, including comedy and individual comedians, are welcome to apply to our open fund.
"National Lottery stipulations mean support through the open fund cannot be used for the running costs of venues.
"We've previously supported comedians via the cancellation fund for creative freelancers during COVID-19 hardship, as well as funding comedy in a variety of other ways, including writing, practice development, performance and production, across a range of art forms, including theatre, physical performance, music, film and spoken word.
"We provide funding to a large number of venues, organisations and festivals who deliver comedy through their programmes, for example Tron Theatre (Glasgow), Eden Court Theatre (Inverness), The Beacon (Greenock), Aberdeen Performing Arts and the Edinburgh Festival Fringe."
Jamie MacDonald said: "It's great news that Leith has finally gotten its own comedy festival. It's always been a brilliant place to do standup. I'm so excited to be headlining its closing gala night."
Comments
 0 comments
Want to join the conversation? Please or to comment on this article.