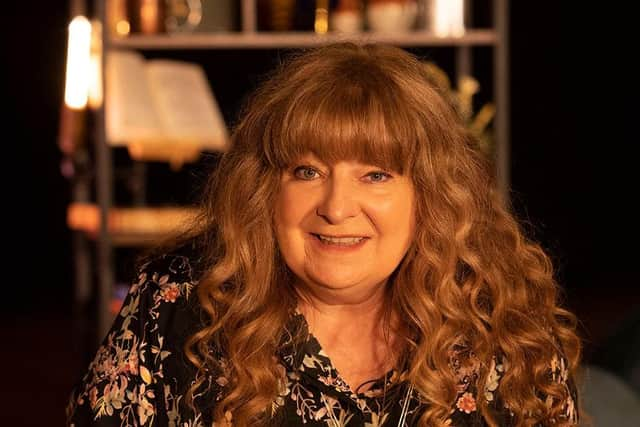 The stand-up and actress, whose videos voiceovers of Nicola Sturgeon's coronavirus briefings have won her worldwide recognition, said she was "over the moon" at winning the major honour at the Scots Language Awards.
They were launched last year to help raise awareness of the language – which can be traced back around 1400 years and is said to be spoken by around 1.5 million Scots – and its use in modern-day culture, education and media.
Other winners at the awards, which were streamed live online including Stuart Paterson, who was named Scots Writer of the Year, Ciara Dillon, who was named Young Scots Writer and Iona Fyfe, who claimed the Scots Performer of the Year title.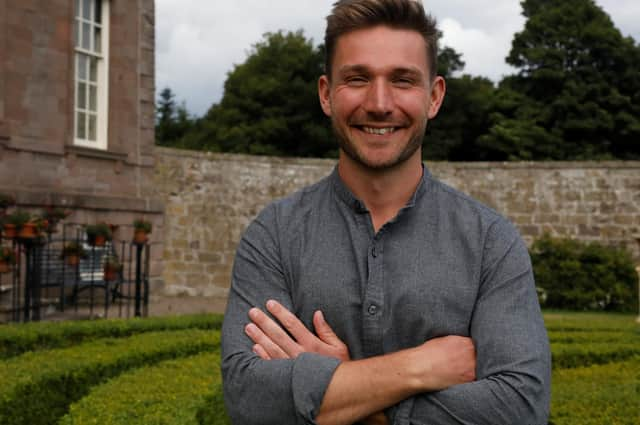 Godley was up against singer-songwriter Steve Byrne, Ashley Douglas, a researcher and parliamentary reporter specialising in Gaelic at Holyrood, poet Josie O'Neill, broadcaster Andrew Davidson and artist Róisín Gallagher for the Scots Speaker of the Year title.
Godley, who was brought up in Shettleston, in the east end of Glasgow, said it was "unbelievable" that she had been honoured for something she had spent years defending.
"I'm absolutely over the moon about this award. There are a lot of people far more deserving people than me that should have won. It's social media that has elevated me and made people see me more. People think I'm an overnight success, but I've been doing this for 25 years, but it's great that I now have a wider audience. I'm really chuffed to win an award for something that I don't specialise in.
"I'm not speaking double Dutch, I'm not speaking something which is indecipherable. No-one in my industry has ever asked me to speak slow so they could understand me. I've never had that at all on a TV set or a film set.
"But so many other people have said to me that they don't know understand what I say or tell me that my language is too slang. I get an awful lot of abuse about it on social media.
"The Nicola Sturgeon videos are very much in the Scottish tongue but people all over the world, from Alaska to Guatemala, watch them and tell me that they love them.
"There is a sense of snobbery about the Scots language. You can read the work of Burns or Shakespeare and people will love you. But if you speak in your ain Scottish tongue suddenly people assume that you are uneducated and working class.
"However I do think there's less prejudice around now because people are learning so much about the Scots language on social media.
"Lots of people are making their own videos and putting them up on Twitter, Facebook and TikTok. People all over the world in America, Canada, Australia and all over Europe are hearing authentic Scottish voices now and learning all about the language. People keep sending me videos of a young lassie (Miss Punny Pennie) who is explaining what Scots word me. Beautiful poetry is coming out of her month and her language is just spectacular."
Awards host Alistair Heather said: "Scots is thriving for aa sorts o reasons. There's a cultural decentralisation noo, whaur insteid o getting aa oor news, views an entertainment fae the ae source doon in London, we tak fragmentary bits o media fae aa owre, fae Portland, or Forfar, or Manchester, whaurever.
"There are mair stages fir a greater plurality o voices, so o course we're hearin way mair Scots than we were in the auld days (pre 2000 say).
"Scuils hae changed their approach, an Scots is increasingly central tae the education o the next general o Scots bairns, particularly at primary.
"Also, folk arnae feart tae use Scots in public spheres onymair. There wis aince a sense that Scots wis the language for the hame or the fitba, no for professional spheres. As we grow mair confident wi oorsels as a culture an a country, that shame aroon Scots is disappearing like snow aff a dyke.
"The Scots Language Awards are there tae mind aabdy that for aa oor dialects and brilliant localisms, we're aa speakin the same language, we're aa in this thegither.
"Also, it gies us a chance tae celebrate some o the braw work, tireless activists, skilled airtists workin in the language the day."
A message from the Editor:
Thank you for reading this article. We're more reliant on your support than ever as the shift in consumer habits brought about by coronavirus impacts our advertisers.
If you haven't already, please consider supporting our trusted, fact-checked journalism by taking out a digital subscription.
Joy Yates
Editorial Director