Duncan Chisholm & Kim Carnie, Glasgow Royal Concert Hall ****
Fiddler of the wide open spaces, Duncan Chisholm has appeared at every Celtic Connections, he told us delightedly as he took the stage at this 30th festival. Over those three decades he has garnered a reputation for his eloquent slow airs, many of them inspired by his beloved Highland landscapes. The apotheosis of this is his album, Black Cuillin, which he was premiering here, its often magisterial music reflecting the awesome nature of the jagged Skye ridge.
He was joined by seasoned collaborators Jarlath Henderson on uilleann pipes, Ross Ainslie on low whistle, Hamish Napier on keyboards and guitarist Innes Watson, as well as augmenting electric guitar, bass and drums, plus a fine string section led by arranger Greg Lawson. A hefty ensemble, it seemed at times to be unnecessarily amplified, strings included, the full-on sound rather flying in the face of the airy landscapes being evoked.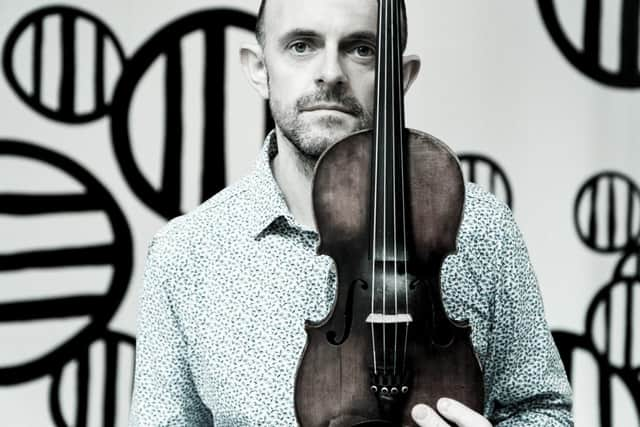 There were dramatic up-tempo sets, but where Chisholm shone, as ever, was in his commanding airs, sounding over minimal accompaniment or string drift, such as Beneath the Fortress, the cinematic build-up of The Blue Cuillin or the heart-tugging A Precious Place (by Donald Shaw, who sat in on piano for this one), while a glistering piano excursion by Napier was echoed warmly by cellist Su-a Lee.
An impressive first-half set from singer-songwriter Kim Carnie, saw her deliver both Gaelic traditional material and her own songs in English with lightsome poise and articulation, also accompanied by a sizeable ensemble and strings, including fiddler Megan Henderson and saxophonist Matt Carmichael.
Highlights included the sassy waulking song skip of Nighean Sin Thall, with its terse saxophone interjections, the plaintive night hymn of Laoidh na h-Oidhche and the all-embracing warmth of And So We Gather.