Book Festival interview: Michel Faber and Rodge Glass on compassion, creativity and Krautrock
After his award-winning biography of literary trailblazer Alasdair Gray, Rodge Glass sought out another kaleidoscopic subject: Under the Skin author Michel Faber. Ahead of their book festival events this weekend, David Robinson talks to them both
Rodge Glass was still a student, working in a Waterstones in Glasgow and looking for books to read on his break when he first bought anything by Michel Faber. The book he chose was Faber's comparatively neglected novella The Hundred and Ninety-Nine Steps. He liked it, but couldn't work out why.
"That's often the way with me and writers whose work I fall for," he explains. "It starts out as curiosity, then I find something to love, then I want to read everything, and I tend to look instinctively for where the 'through lines' can be found."
That was what he did as part of his award-winning biography of Alasdair Gray, and it's what he's also done for his book on Michel Faber, an excellent study of a writer whose work is similarly hard to categorise.
Both writers are also published by Canongate, whose commitment to Faber, he points out, is unusual. "It's incredibly rare that a writer should be signed up on the basis of a couple of short stories and then come to an arrangement with a publisher that they can write whatever they like and the publisher will put it out. It's even more rare that this arrangement should last for more than a quarter of a century across wildly different works. That almost guarantees an author cannot build a conventional audience. And yet Michel has, with genuine international success.
"Each book is radically different. Under the Skin is unlike anything he's ever written, while The Crimson Petal and the White was a meticulously researched novel of 900 pages that topped the bestseller charts. And his new book is a non-fiction volume about music [Listen, out in October from Canongate] which has been in the works for 40 years."
Why this insistence on never repeating himself, I ask Faber. "I don't disapprove when other writers do it, and one of my favourite groups is [Australian psychedelic rock band] The Church, whose stuff is always instantly recognisable and makes me happy," he says. "But predictability never felt right for me. I'm not even sure why. Maybe it's because my range of philosophical insights is quite narrow, so I need to disguise that with wildly different styles and settings and scenarios."
Glass puts it differently. "What attracts me to Michel's work is its compassion," he says. "How we try, and often fail, to communicate with other humans, animals, landscapes, worlds – despite the difficulty of genuine connection. The most powerful example of this is The Book of Strange New Things [winner of the 2015 Saltire Book of the Year], which is probably my favourite. Indeed, I've even written a story set in its world, and I tried to drench it in compassion, as he does himself."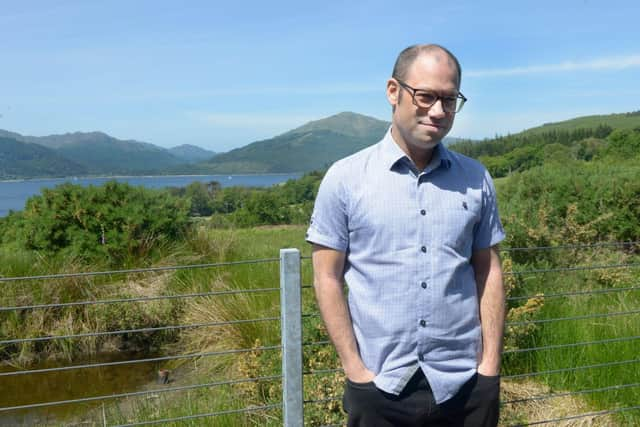 As the biographer of the man who wrote Lanark over 30 years, Glass wasn't surprised to find similarly lengthy tendrils of thought all over Faber's work. In 1987, for example, when he was 27, Faber had only finished the first draft of The Crimson Petal but completed an (unpublished) novel, A Photograph of Jesus. At this stage, he was still 11 years away from being a published author with Canongate's publication of Some Rain Must Fall, his first collection of short stories, and it was a full 18 years before The Crimson Petal and the White appeared in the bookshops.
"Michel had been sending me old files, rare stories, a short story database from the 1990s and one day A Photograph of Jesus landed in my inbox," says Glass. "It is fully formed, and reads well. It's not some weird little fragment. Yet I can see why Michel discarded it. He was attempting a study of faith and what he'd written was more of a thin satire. For me at least, it makes glorious sense of A Book of Strange New Things."
"It was probably publishable," Faber concedes, "but I'm glad it wasn't. I tackled those same themes years later in much better books."
Anyone who knows Faber is aware of the enormous role his wife Eva Youren, who died of cancer in 2014, played in his writing career. Right from the start, she encouraged him to send off his stories, wrote her own, and as Glass mentions, even helped Faber out by writing scenes he couldn't imagine. "Without Eva," he says, "I'd still be a writer, but unpublished. There must be lots of them out there, writing their novels while working at the local council or flower shop. I had a steady job: nursing. It's a mercy that my literary career took off, because nursing is not something you want to be doing when you're old. Whereas I can write until I'm totally decrepit."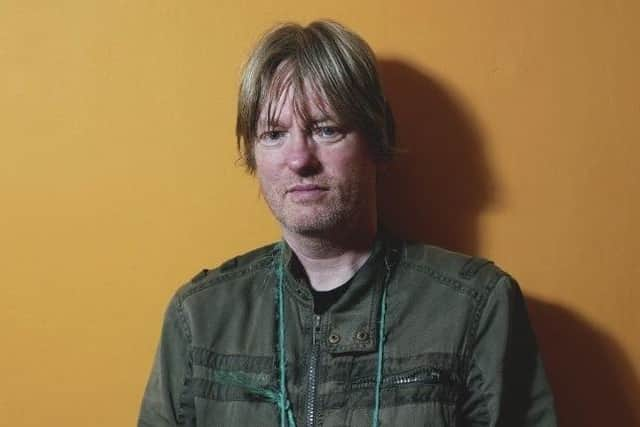 But will he? He has already said that he doesn't intend to write any more adult fiction. If Eva has lived would he still be doing that? "Well, obviously I wouldn't have written Undying: A Love Story [his book of poetry written about her]. But The Book of Strange New Things felt like a farewell even before she was diagnosed. If Eva had lived, I would hope that by now I would be travelling around the world with her, enjoying our old age."
Right now, he is working on two Eva-related projects – one a book in which he will finish some of her unfinished short stories, another a biography of her just for her family.
Then there's his book about music. "Eva never saw any of the writing that became Listen. But she loved Krautrock, so she would've recognised a lot of things I'll be talking about in my workshop at the book festival. In it, I don't want to make people feel they're boning up on a genre which they 'should' know more about; I just want them to feel they've discovered something delightful and interesting which they'll cherish for its own sake."
Michel Faber & Rodge Glass will be at the Baillie Gifford West Court on Sunday 20 August at 12.30pm; Michel Faber on Krautrock is at Castle View Studio from 12.15pm to 1.45pm on Monday 21 August