Billy Connolly: An independent Scotland 'as good an idea as any I've ever heard'
Sir Billy Connolly has thrown his weight behind the cause of Scottish independence - insisting the prospect of the country becoming a republic is "as good an idea as any I've ever heard."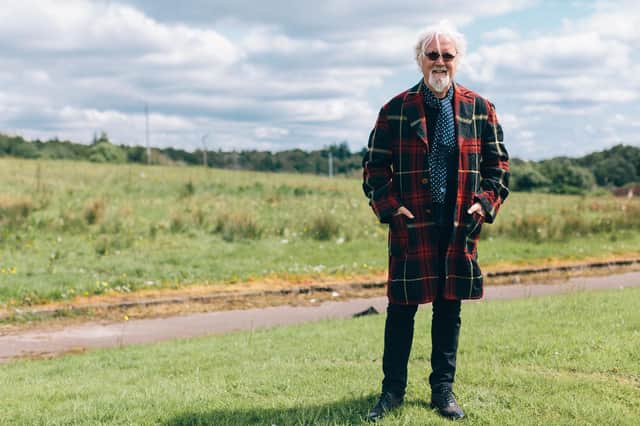 The Glasgow comedy legend gives his strongest support yet for the independence cause in a new television documentary.
In a programme being broadcast tonight, Connolly speaks out over his dismay over the influence of the "class system" in Scotland and credits his family's roots as Irish immigrants for his long-standing beliefs.
Connolly, now 77, also tells the BBC Scotland documentary how he was "conned" into endorsing Labour as a young stand-up comic, discusses his opposition to "nationalism in any of its guises" and insists: "You won't find me very near political people now."
Connolly, who describes politics as "shabby" and "shoddy" in the show, has been a long-standing opponent of Scottish independence, but his views have softened in recent years.
In the run-up to the 2014 referendum, he declared: "I don't believe in having more layers of government that ordinary people will have to pay for. I think it's time for people to get together, not split apart. The more people stay together, the happier they'll be."
However he appeared to shift his position in the aftermath of Britain voting to leave the European Union, despite opposition from most Scots.
In 2018, he stated: "The most important thing for Scotland is to keep our contact with Europe. Scots voted to stay in Europe and if the only way for us to do that is to become independent that may just be the way to go. And I never thought I would say that."
In the new interview for the series Billy and Us, Connolly discusses his commitment to "never allowing yourself to be put in a box marked working class or Scottish, or anything else that limits who you are or what you can say."
He adds: "I've never liked nationalism in any of its guises. I'm not saying I've never agreed with independence. I think a Scottish republic is as good an idea as any I've ever heard.
"But I don't represent anybody or anything. I don't think it's wise to."
The documentary features archive footage of Connolly declaring: "I don't like Scottish nationalism very much. I never did. It is based on a sort of loose idea I have about politics. I am kind of utopian socialist."
In the new interview filmed for the documentary: "I come from a Scotland where people go to work, they're proud and go about their business and their life like normal people. They don't care about their father before them and all that bull****.
"There's comfort in it, I think, in knowing there are people beneath you, or thinking there are people beneath you.
"You see it acted out, even in the working class when they look at some poor immigrant and think he is below them. They feel quite jolly about it.
"It's a pathetic affair. I've never really felt like that. I think it's coming from an immigrant family from Ireland that has boxed it into me. It's an irrelevance.
"I've been invited to dinners. I would turn up and have a good laugh. But I never wanted to be part of it. It's just not my cup of tea."
Comments
 0 comments
Want to join the conversation? Please or to comment on this article.