BBC Scotland to launch new talent contests under arts coverage shake-up
BBC Scotland is to launch two major new competitions recognise the country's rising musical talent as part of a wide-ranging shake-up of its arts and culture coverage.
The broadcaster has unveiled plans to run annual competitions to to honour young classical and jazz musicians in Scotland in the aftermath of criticism over the dropping of long-running specialist music shows.
A much higher profile for the BBC Scottish Symphony Orchestra in programmes, a reboot of Radio Scotland's daily arts show and a new culture podcast created for the BBC Sounds streaming platform are among other plans expected to be rolled out over the coming months.
However BBC Scotland has refused to grant a reprieve to the dedicated piping, classical music and jazz programmes which have been presented for years by Gary West, Jamie MacDougall Seonaid Aitken, despite the moves being attacked by leading musicians and event organisers when they emerged last month.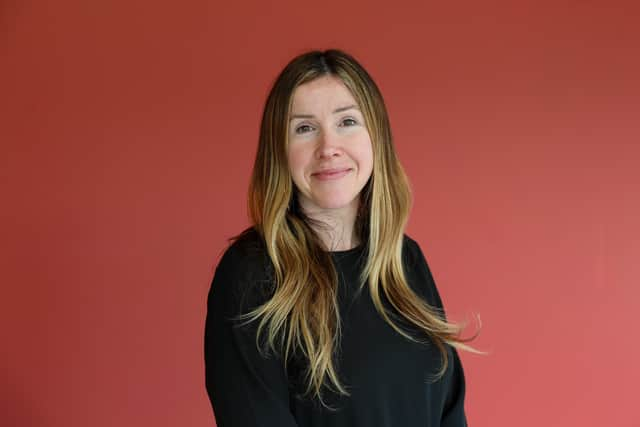 A revamped classical show will be focused on the BBC SSO's concerts, which will be regularly broadcast on a Sunday night slot, while a new show which will replace Pipeline on a Saturday night will be accompanied by a new piping podcast.
Jazz will not have a dedicated programme, however emerging musicians fro the scene are expected to be featured extensively on The Afternoon Show, which will be revamped to ensure that all of its content can be used across BBC Scotland's platforms in future, as well as on the new culture podcast.
The broadcaster has insisted it has to make changes to reflect changing audiences habits, including a shift away from live or linear radio listening in favour of the BBC sounds platform and the growing popularity of podcasts, while grappling with the impact of rising inflation and the Government's licence fee freeze, which was announced in January 2021.
It has admitted that recent decisions have been based on growing evidence that audiences are "turning away" from traditional ways of listening to radio programmes, even though Radio Scotland is still the second most listened-to station in Scotland, after Radio 2.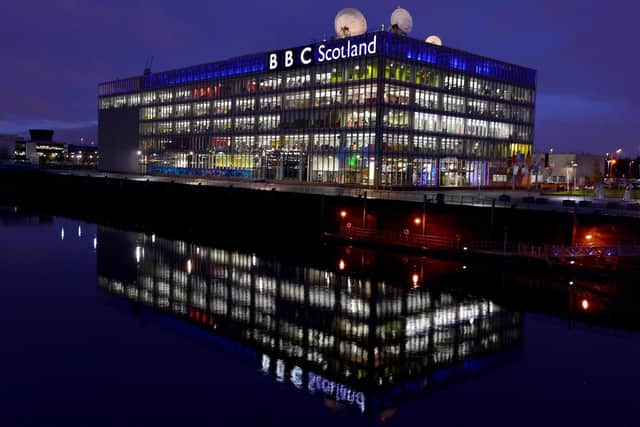 Radio Scotland's listening figures dropped by around a fifth in the space of 12 months, according to the latest industry analysis.
In the final quarter of last year, its average weekly audience was 780,000, compared to 976,000 over the same period in 2021.
However the broadcaster has highlighted a 13 per cent increase in on-demand listening on the BBC Sounds platform, while there were around 4.7 million plays of BBC Scotland content in the last quarter.
Louise Thornton, BBC Scotland's head of multi-platform commissioning, told The Scotsman: "Everybody's budgets are under a massive amount of pressure at the moment. You can see that right across the creative industries sector in Scotland.
"We're in a privileged position to have the licence fee, but it is frozen and inflation is going up dramatically. We just can't commission the volume of content that we used to. But it's not just about that.
"We're constantly looking at how audiences are changing and how we're spending money.
"Live listening has been decreasing across the piece, although we've still got a very healthy audience for Radio Scotland and we're the second most listened-to station in Scotland.
"But the growth of BBC Sounds is where the really exciting change is happening. People are increasingly turning to it. We have to make sure we have a really strong Scottish presence.
"We're also seeing a massive growth in the podcast market at the moment. That has to be an area of investment for us.
"I know it's very difficult to hear we're changing things, but this is about refocusing our spending. We're not taking money out of BBC Scotland. The key measure is whether the audience is getting value for their licence fee.
"We've got long-running and much-loved programmes that we've done for years that are still performing brilliantly.
"But we'll always take a look at things, think about how to make them feel modern and contemporary, and look at how audiences have changed, and whether they are looking for something else somewhere else."
BBC Scotland's new competitions will be in addition to the two recognising the best young traditional musician and the BBC Introducing "Scottish Act of the Year."
A spokeswoman added: "From March, some new features will start to appear on The Afternoon Show.
"Its role will remain the place to discuss, review and celebrate arts and culture life in Scotland to as wide an audience as possible, but we'll invest time on presenting more of the human stories behind the arts and culture scenes in Scotland.
"In addition to featuring the key movers, shakers and celebrities within different scenes, we will also dig down and find the remarkable, inspirational and little-known stories of ordinary people doing and achieving extraordinary things within Scotland's arts and cultural industries.
"The Afternoon Show team will also deliver a weekly cultural podcast, which will be an opportunity for those who want a deeper dive into the cultural life of Scotland, including guests that have featured on The Afternoon Show with longer, more in-depth interviews. It'll also be a place for more targeted feature pieces which have not been aired on the linear programme."
Dr Michael Higgins, lecturer in journalism, media and communication at Strathclyde University, said: "It's entirely understandable that BBC Scotland is adapting to changing audience practices and decreasing listening figures.
"However, the upper level of management needs to show courage in leading and forming public taste with premium content.
"Music is a prime example. Radio Scotland should be where we get to hear local bands, explore alternative genres and discover a love for traditional music.
"Streaming services are better at reflecting our tastes than shaping them. Yet there's been a cull of innovative music programming.
"In terms of Radio Scotland's longer-term health, arts programming is an opportunity to regain the affection of many listeners who say they have been turned off by political coverage."
Comments
 0 comments
Want to join the conversation? Please or to comment on this article.