BBC: Meet the ordinary women who changed the face of modern Scotland
They are the often ordinary women who achieved the extraordinary.
Now, those who helped to change the landscape of Scottish life over the past 50 years are the focus of a BBC Scotland series that honours those who worked to secure rights, freedoms and a shift towards equality.
The Women Who Shaped Modern Scotland, presented by Kirsty Wark, will air for the first time tonight. The programme looks at those who broke new ground in all corners of society from sport to arts, media, politics, pay and welfare. While high-profile women such as outgoing First Minister Nicola Sturgeon and Diana Gabaldon, author of the hugely successful Outlander series of books, feature in the series, many unsung women who effected deep change also appear.
Ms Wark said: "This series will celebrate the monumental achievements of women, many of them unsung, who some quietly, and others shouting from the rafters, did so much to transform the lives of women and men in Scotland and beyond in the last five decades. They campaigned, they cajoled, they sang, they bravely made a path and encouraged others to follow."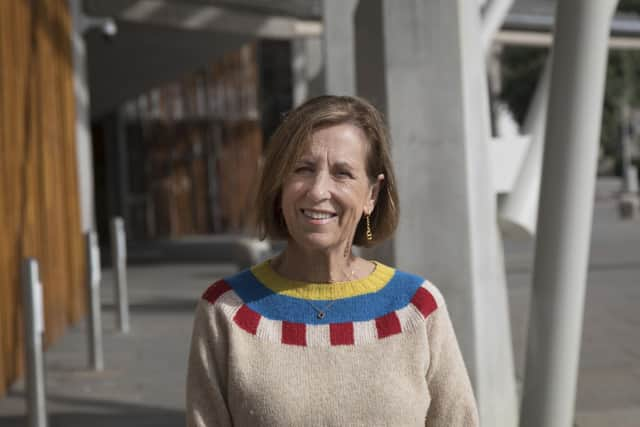 Among those featured in the first series are Jean McKenzie and Mary Sinclair, who went on to work with Women's Aid after seeking help from the charity to leave their abusive marriages. The charity in Scotland provided some of the first refuges for women and children in the world. Indu Maini, who set up Scotland's first refuge for ethnic minority women in Kilmacolm, and met early resistance from villagers, also features.
Ms Sinclair said: "It was accepted that there may be violence in a marriage, but it was seen as domestic."
The campaigner was guided to Women's Aid after a social worker called at her Edinburgh home to find her in an "absolute mess" with strangle marks on her neck, a burst lip and bruises all over her body.
She said: "The social worker said 'a dog wouldn't even be treated like this – you need help'."
In 1973, the Women's Liberation Movement set up its first refuge in Scotland in Edinburgh, with one following in Glasgow.
Ms Sinclair said: "You opened the door, it was dark, it was dingy. It was scary, but there was also a sense I was OK, I was safe. It was a sense of being believed, genuinely, and being told it should never have happened."
Ms McKenzie said she "didn't know if she would be alive today" if it wasn't for the refuges.
Work to understand domestic violence was led in Scotland by American academics professors Rebecca and Russell Dobash, who arrived at newly formed Stirling University in the 1970s. They worked with survivors and Women's Aid and studied 30,000 police records of violence in Edinburgh, finding that 25 per cent of offences were committed by husbands against wives.
The findings and campaigning by Women's Aid led to legislative change, with 12 refuges up and running in Scotland by the end of the 1970s.
Dr Kim Barker, OU academic consultant on the series, added: "From Shetland to Shettleston, women have shaped modern Scotland – its laws, its politics, its culture, its workforce – and this series presents their remarkable stories."
The Women Who Changed Modern Scotland is on BBC Scotland tonight at 10pm.
Comments
 0 comments
Want to join the conversation? Please or to comment on this article.