Battery Park: The Britpop-inspired stage show set to tour Scotland
New songs will tell fictional band's story
It was the cultural explosion that transformed British music, propelling the anthems of Blur, Pulp, Suede, Oasis and Ocean Colour Scene to the top of the charts.
Now 30 years later, the Britpop era is to be celebrated across Scotland in a major new stage show exploring the highs and lows of pursuing musical stardom.
Battery Parks charts the fortunes of a fictional Scottish band, from their bowling club debut to the run-up to the biggest show of their lives, where their hopes and dreams swiftly unravel.
Original music and songs have been created for the story of Greenock group Battery Park, which focuses on the relationship between working class brothers Tommy and Ed, their best pal Biffy and private school girl Robyn, the lead singer.
Described as "part theatre and part live music gig", the show's creation has been led by director, composer and playwright Andy McGregor, who has drawn on his own experiences with the Largs group Blind Pew, who split after clinching a long-awaited record deal.
The show, which charts Battery Park's "incredible rise and abrupt fall," premieres at the Beacon Arts Centre in Greenock next month before a tour taking in Glasgow, Dundee, Perth, Inverness, Edinburgh, Ayr, Bathgate and Livingston.
McGregor, who has written Battery Park's songs with playwright, performer and director Isla Cowan, said: "I was in a band with a group of school friends which started a bit later than Britpop, in 2007 and were together for 10 years.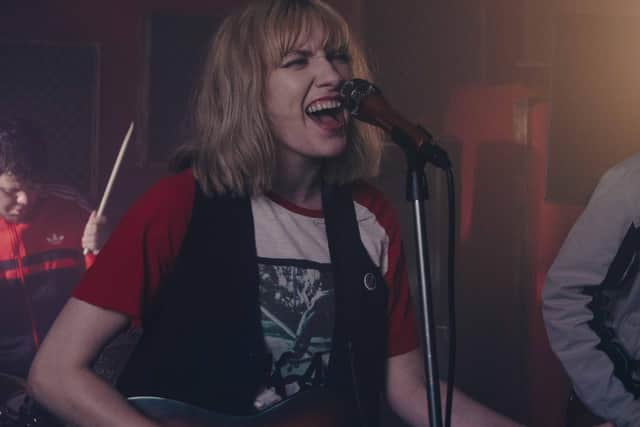 "A big part of the band was that we were all from Largs. We became a wee gang as we didn't really know any other bands in the area.
"We didn't have anywhere to rehearse in Largs. My dad is a printer and we would basically set ourselves up around the printing machines in his printworks. We would just play all weekend and go to the pub at night. That was our lives.
"We put all our eggs into the one basket to play rock and roll music.
"But the bubble burst when we signed a record deal and lost control of our songs to the record company.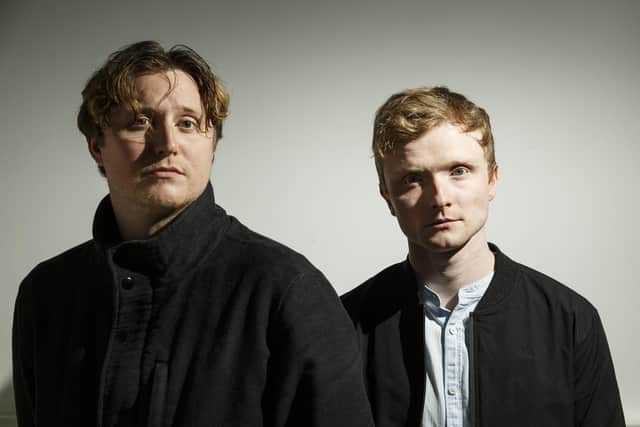 "We had all these hopes and dreams for the band, but they'd completely fallen apart by the time we got to the end of our twenties."
Although the focus was on his musical ambitions, McGregor found early success with two youth theatre groups he co-founded in Largs and Greenock.
He went on to form his own theatre company, and has successfully brought music and together in previous stage productions such as Spuds and Crocodile Rock.
Battery Park is about to launch after McGregor worked with the Beacon during the pandemic shutdown to make the short film Ever Young, which focused on the reminiscences of Tommy.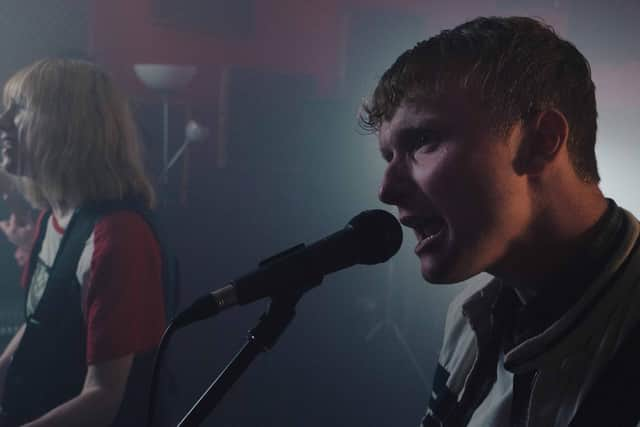 McGregor said: "I had written a song called Fifteen Storeys High and thought I could build a show from it. The Beacon were interested in a script I'd written, then Covid happened, but they wanted to make a teaser for what the big show could be.
"Ed is the older, cooler brother and Tommy is the musical genius who doesn't talk to anybody. He spends his days at home writing songs. Tommy is an amazing songwriter, but they just don't have the confidence to sell their songs."
The new stage show is told in flashbacks after a student researching a dissertation on the Britpop era turns up at the bowling club in search of modern-day Tommy, the band's gifted songwriter.
Stuart Edgar, who plays the younger version of Tommy, said: "We tell Battery Park's story through the lens of the older Tommy, who is almost looking back and hoping young Tommy might change things for him.
"I play Tommy when he is still ambitious and loves music. He's a bit like Greenock's Brian Wilson. He has all these songs in his head and wants to share his music with the world. He is a bit of a perfectionist.
"But he lacks the confidence to be the frontman of the band and relies quite a lot on his older brother for support. He's both deeply in love with music, but terrified of it at the same time."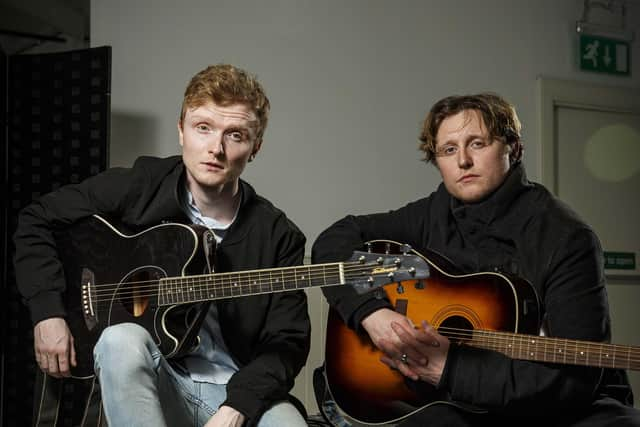 Chris Alexander, who plays the older Tommy, added: "The brothers are both really passionate, talented musicians who have not quite had the break in life. They've had a hard upbringing. But their talents are discovered and they're given an opportunity to show what they can do. They get to the peak of the mountain.
"There are so many examples of people who were from areas where there was nothing really to hold on to, but they could play music and dream of doing something with that talent. That's what this story is about."
The show follows Battery Park to King Tut's, the celebrated Glasgow venue where Oasis were discovered 30 years ago, and then the iconic Barrowland Ballroom, after the Greenock band are asked to support the Mancunian outfit. However the future of the band is thrown into doubt after Robyn, played by Kim Allan, is offered the chance to leave Battery Park and go solo.
McGregor says: "There's something I love about the movement of Britpop and how it brought people together.
"I really hope to attract people who are into music but maybe not theatre, as well also young people who want to see themselves on stage. There's definitely a good few in-jokes for those connoisseurs of Britpop."
Edgar, who is currently studying at the Royal Conservatoire after years pursuing a career in music, said: "The story really resonates in terms of near misses and things like that. I bumped into some friends of mine we were rehearsing some of the songs in Glasgow last week. When I told them what the play involved they were like: 'That sounds familiar.'
"I think it's the same for a lot of creative individuals who still think: 'If only I'd done this or that.'"
Alexander added: "Everybody will have had some kind of hard luck story or a sliding doors moment. I think they will take some empathy and compassion away with them from this show."
Comments
 0 comments
Want to join the conversation? Please or to comment on this article.