The Glasgow-based Nevis Ensemble, which has specialised in pop-up performances, has appeared in schools, supermarkets, museums, children's playparks, train stations, homeless centres and swimming pools. However the company's board of trustees, who announced the sudden closure, said the ensemble was "no longer able to deliver its activities" due to its financial situation.
The ensemble is believed to have performed for a combined audience of nearly 200,000 since being formed in 2018.
Based at the Platform arts centre in Easterhouse, in Glasgow's east end, it has previously been funded by the national arts agency Creative Scotland, the city council and the Scottish Government.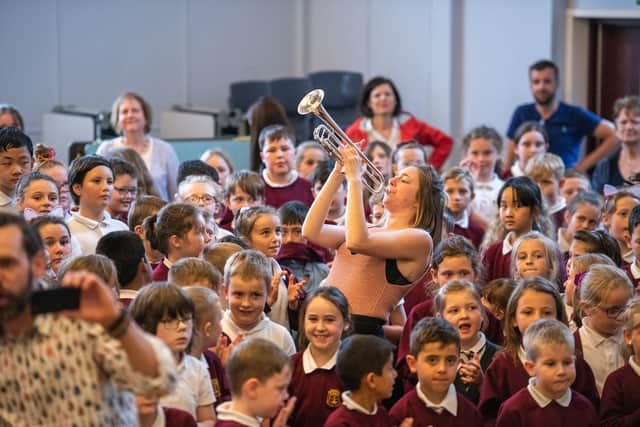 However, its closure was decided days after a three-year bid for £100,000 in council funding was turned down.
The plug has also been pulled in the wake of Creative Scotland's budget for the coming financial year being cut by the Scottish Government by 10 per cent.
Sources say the company, which has described itself as "Scotland's Street Orchestra", told staff they were losing their jobs at the end of last week.
It has had nine staff, led by chief executive Jamie Munn, and a further 19 musicians on its books recently.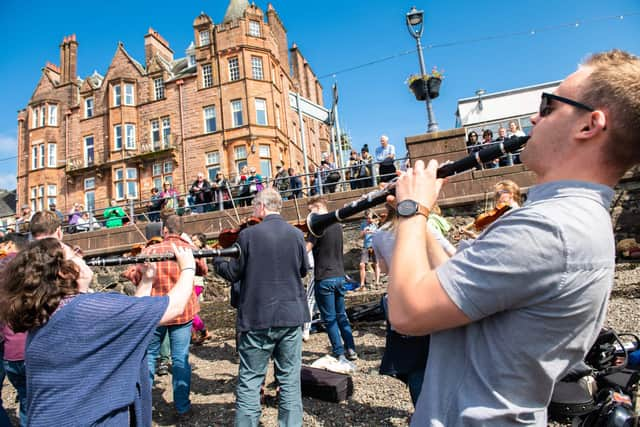 The Musicians' Union said it was "deeply concerned" that the company had closed down with immediate effect due to the impact on the musicians employed as "fellows" and others across the country who have had freelance work from the company.
The orchestra, which has had a mantra of "music for everyone, everywhere", is the second Scottish arts organisation to cease trading in just three months following the collapse of the Centre for the Moving Images, which ran the Edinburgh International Film Festival and Filmhouse cinemas in Edinburgh and Aberdeen.
Creative Scotland has warned up to a third of the country's arts companies could collapse within months due to a "perfect storm" of factors, including the impact of a squeeze on public spending, inflation, the cost-of-living crisis and Brexit.
The ensemble's last set of accounts highlighted potential "risks" to its future if it failed to secure enough funding. Mr Munn declined to comment when approached by The Scotsman.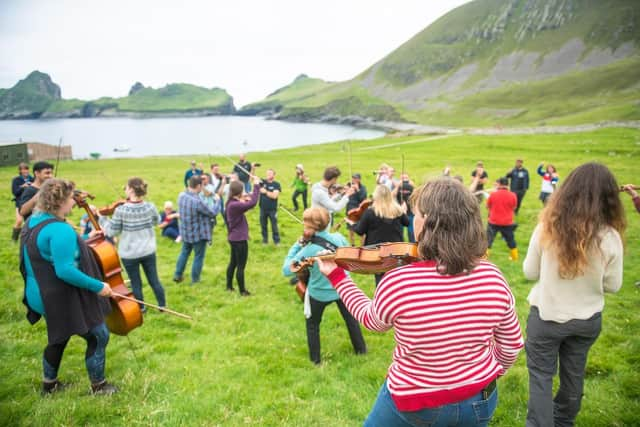 However, the statement from the Nevis Ensemble's board said: "It is with the saddest of hearts that the board of trustees close the doors of Nevis Ensemble.
"Since 2018, it has delivered almost 700 orchestral performances, as well as hundreds of workshops, and dozens of musician development sessions.
"Our vision of music for everyone, everywhere has seen the ensemble remove barriers to accessing orchestral music by bringing performances to the people, wherever they are.
"In five short years, the ensemble has changed the narrative of what orchestras and classical music in general should be doing, in terms of inclusion, promoting new music, and sustainability.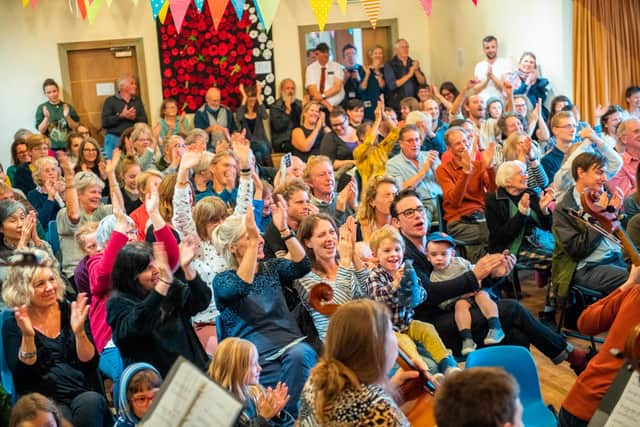 "In 2022, we established our base at Platform with our 19 fellows and set about developing partnerships to ensure the most vulnerable and marginalised in society could access the benefits of music, particularly in relation to health and wellbeing, social cohesion, and the simple, but powerful feeling of joy.
"As a small organisation with a big heart, we're proud to have had an audience of almost 200,000 people across Scotland, as well as more than one million online during lockdown, and changed the perceptions with musicians themselves on what they can do for our communities."
Caroline Sewell, regional organiser for the Musicians' Union, said: "This news comes as yet another blow for the music sector in Scotland and in particular young and freelance working musicians – not to mention audiences across Scotland across Scotland and beyond."
Matt Addicott, artistic director at Platform, said: "This is tremendously sad news and our thoughts are very much with all the artists and staff team members affected.
"It has been a pleasure to host Nevis Ensemble here at Platform since May last year and we were very much looking forward to continuing to work with the organisation as they shared their music across Easterhouse and north-east Glasgow.
"They have delivered so much and played so many gigs across the community – including school playgrounds, care home car parks and on top of open top double-decker buses. They will be sorely missed."