Ashley Jensen and Alison O'Donnell lift the lid on the reboot of Shetland
'New beginning' for murder mystery returning next month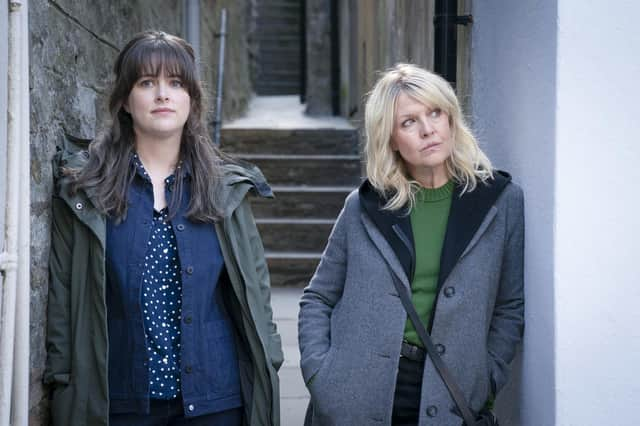 Shetland stars Ashley Jensen and Alison O'Donnell have lifted the lid on their new partnership - on and off screen - on the rebooted BBC Scotland crime drama ahead of its return.
The pair will be forming a fragile and uneasy alliance in the new six-part series, which will be taking a new direction following the departure of Jimmy Perez, who was played by Douglas Henshall.
The star-studded new series, which will see Jensen's Met detective Ruth Calder sent to her native Shetland in pursuit of a witness to a gangland murder in London, is the eighth since Shetland, which was originally based on the novels of Ann Cleeves, was launched 10 years ago.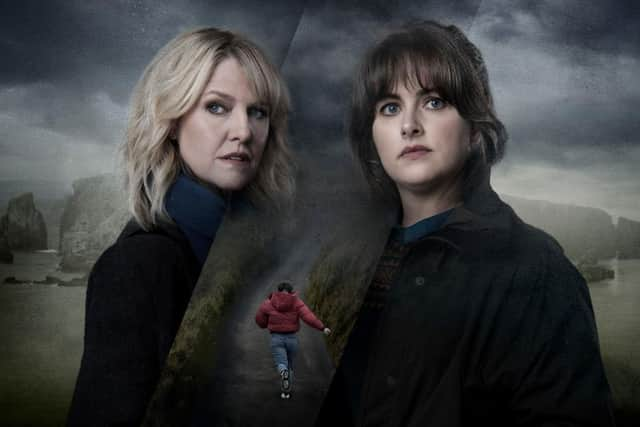 However Jensen and O'Donnell say the BBC One show, which returns on 1 November, will have a "different energy" in its new incarnation, with everything "shaken up" by the new arrival.
Fans can expect tensions to bubble to the surface between Jensen's new character, who returns to Shetland after 20 years away, and series Alison "Tosh" McIntosh, played by Alison O'Donnell, who believes the forthcoming series marks a "new beginning" for the show.
Ruth, who is described by Jensen as a "formidable" character who is "used to getting things right, causes friction with her directness with Tosh and her established team, including Sandy (Steven Robertson), Billy (Lewis Howden) and Cora (Anne Kidd), and is unable to shrug off resentment over her past history with Shetland, where ex-boyfriend Cal (played by Sives) still lives.
Jensen said: "I feel you can watch this new series of Shetland having never watched any of the others - you don't need to know the back story.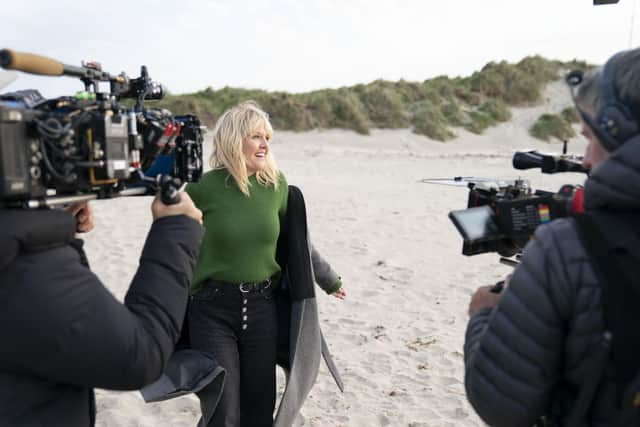 "When something has been around as long as Shetland has, there's a familiarity about it, but this time around, we're looking at the same show from a different angle.
"The introduction of Ruth creates a different energy for the original cast members so we see new and different aspects of their characters, as we get to know her.
"Ruth is used to ganglands and murders, race crime and knife attacks…big urban crimes. So when she comes up to Shetland her heart sinks, as she's suddenly back in the world she left behind."
O'Donnell describes the initial partnership as "restless" and "fragile," while the detectives have to contend with the arrival of armed hitmen on Shetland on the trail of murder witness Ellen Quinn.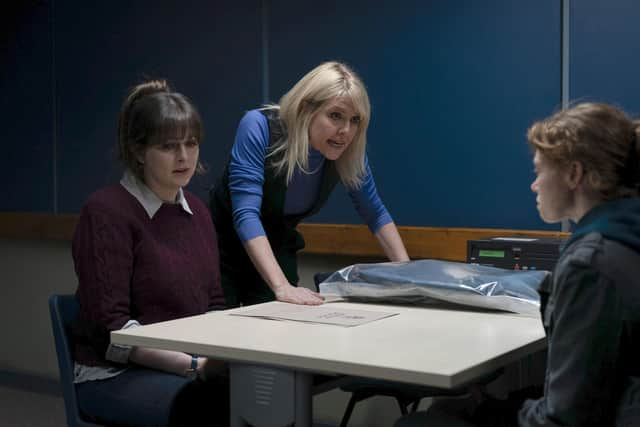 O'Donnell said: "These are two confident, experienced women who recognise the value of working together and pooling resources, and who respect each other, even though they don't always see eye to eye.
"There are moments when Calder must accept that her tough, urban approach isn't the best way to get results from a small island community and there are moments when Tosh must step aside and let Calder lead with all of her expertise in organised crime.
"This new series is so fresh. The heart of the show remains - the team that we know and love - but everything is shaken up by the arrival of Ruth Calder and the crime that comes along with her. She brings out a different side in all of us, she draws us out of our cosy comfort zones and challenges us to dig deeper.
"Ashley is phenomenal in the role. We all know Ashley has incredible comedy chops, but she can turn to a dramatic role with absolute ease and conviction, and she brings so much to the show. It feels exciting. And the crime itself is really twisty, really chewy. There's so much for the audience to get their teeth into."
Jensen adds: "At times, Ruth almost acts like a big sister to Tosh but that might come across as nipping at her. There's a glimmer of respect there that builds and builds – but that's not to say that there won't be moments when they annoy each other!
"I also think she's a little envious of Tosh – she appears to have it all, a family life and a career.
"There will, of course, be moments of conflict, which is always great, because if everybody gets on all the time, it's a wee bit boring."
Unlike her character, Jensen relished the opportunity to work in Shetland.
She said: "I feel that Shetland is as much a character as the drama itself. Shetland is one of those places that I never, ever thought I would go to or get a chance to work there.
'It rendered me speechless when I stepped off that wee plane the first time. There were Shetland ponies and puffins – it's got its own identity which is quite exhilarating. And then there's the weather! One minute we had this horizontal rain and the next it was like the tropics and everyone was going wild swimming. I felt like I was on my holidays.
"There's this sort of idea that when we're British we have to go far afield to get away. After living in America for years, I've got this pull to visit Scotland more, so when Shetland came up I couldn't resist.
"Alison and I got on immediately and I hope that chemistry translates on screen."
Among those making their Shetland debuts are Guilt favourites Jamie Sives and Phyllis Logan, River City stars Anne Louis Ross and Lorraine McIntosh, and Monarch of the Glen and Holby City actress Dawn Steele.
O'Donnell said: "This cast was extraordinary. Because the show has been reconfigured, it felt like a new beginning in a way and everybody really embraced that.
"It felt like we were creating this new thing together, taking ownership and really giving it everything. The chemistry was off the scale. We had so much fun, worked hard and really worked as a team.
"Phyllis, Dawn and Lorraine really brought everyone together. They're wonderful, charismatic, generous women who really led the way with their performances and professionalism. Sometimes it was hard to concentrate because watching them perform was so distracting, like being in the front row of a hit show."
Comments
 0 comments
Want to join the conversation? Please or to comment on this article.