Thousands of art lovers are expected to descend on Dundee for a festival inspired by all-night art events staged across the world since the 1980s.
Dundee's "Art Night" is expected to showcase work in museums, galleries and other attractions, as well as shopping centres, car parks and the city's streets. Shows and events will run until the early hours of the morning in the first edition of the UK's Art Night festival staged outside London.
Spaces will be transformed by installations, sculptures, film screenings and live performances from early evening on June 24.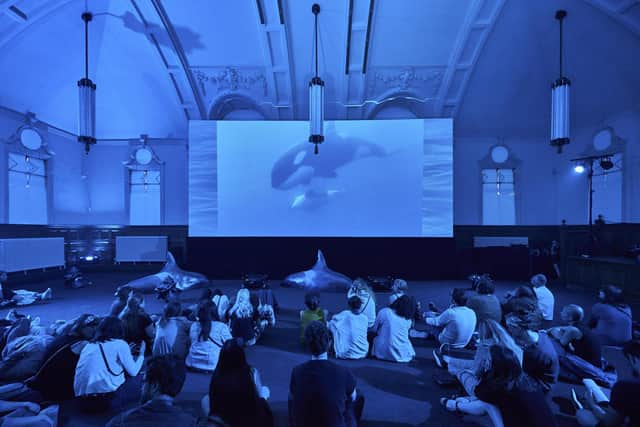 Art Night, which will feature at least ten major new commissions and around 20 sites in total, is being brought north by the Dundee Contemporary Arts (DCA) centre and the festival's Shetland-born artistic director, Helen Nisbet.
Leading international artists will be among those showing work at the festival, which will have local, national and international commissioning partners, and has pledged to work with Dundee-based artists and arts workers.
Key partners include V&A Dundee, Duncan of Jordanstone College of Art & Design, the Creative Dundee network, the arts organisations Neon Digital Arts and Generator Projects, and the Dundee Heritage Trust, which runs the Verdant Works and Discovery attractions. Work is also due to be shown in Broughty Ferry and Arbroath.
More than 300,000 visitors have attended the London Art Night events, which were originally inspired by Nuit Blanche, an all-night visual art festival launched in Paris in 2002. Dundee's Art Night will be the first full-scale edition of the festival staged since 2019's edition in King's Cross and Walthamstow.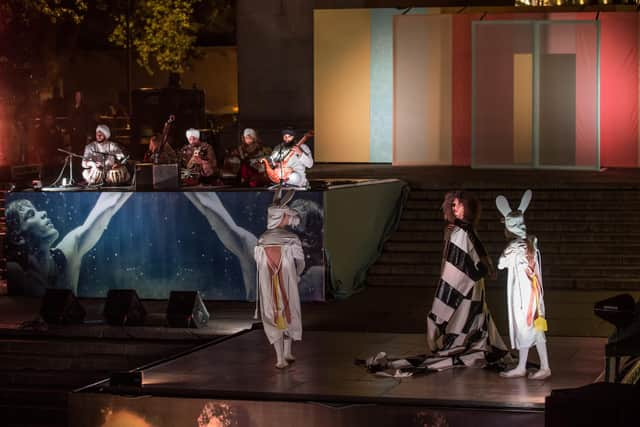 Ms Nisbet said: "I've always been interested in supporting artists to make work, working within communities, and presenting work in non-traditional spaces and venues. The previous editions of Art Night have seen commissions made for everyday places where you wouldn't expect to see work, including libraries, cathedrals, social clubs, pubs and car parks.
"I wanted to take it away from London and turn it into a national festival. The model of having everything take place on the one night, with an energy very much inspired by the local community and buildings, suited it being nomadic.
"The appetite for Art Night in Dundee has been incredible. It is very much about bringing in new audiences to a city, but it's also about trying to help people who have lived in that city all of their lives to see it afresh.
"It's the kind of thing where you might bump into someone you've not seen in years or you might fall in love. It will be quite magical."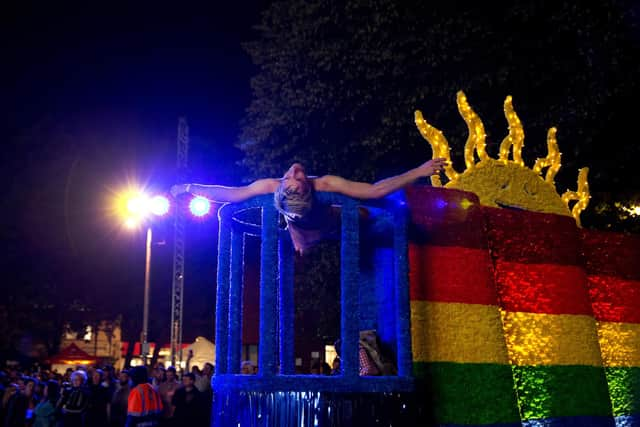 DCA director Beth Bate said: "The whole point is to animate all the venues involved and the whole city over the course of one night. People will be able to experience Dundee in a completely different way.
"A lot of it will be very accessible on foot, but we're looking at a whole range of safe and sustainable ways for people to be able to travel around. We're trying to keep the carbon footprint of the event as minimal as possible. We're speaking to different transport providers about that."