The announcement that Scotland's biggest music festival, TRNSMT, is going ahead this year is perhaps the biggest indicator yet that a return to normality may be possible to glimpse on the horizon.
It may still seem a far-fetched dream when most of the lockdown restrictions put in place over the winter are still with us, even as the clocks change this weekend.
But the organisers of the festivals have clearly had strong enough reassurance from the Scottish Government to give them confidence that the event will be able to go ahead this summer – albeit two months later than planned – if everything goes according to plan with the vaccine roll-out and keeping infection rates down.
And if TRNSMT is able to go ahead on a full-capacity basis in September then that offer hope to organisers of other events – and all those that rely on them – that the summer is not a lost cause.
It certainly felt like that in January and February when several festivals were called off and there was an ominous silence from others.
If the First Minister left many event organisers dismayed that she did not follow the Prime Minister in setting how events would return over the summer in late February, there was some surprise last week when she gave the same date of 17 May, but with important caveats.
Only small-scale events will be able to return from that date and the fine detail of how they are to be defined is not expected until next month.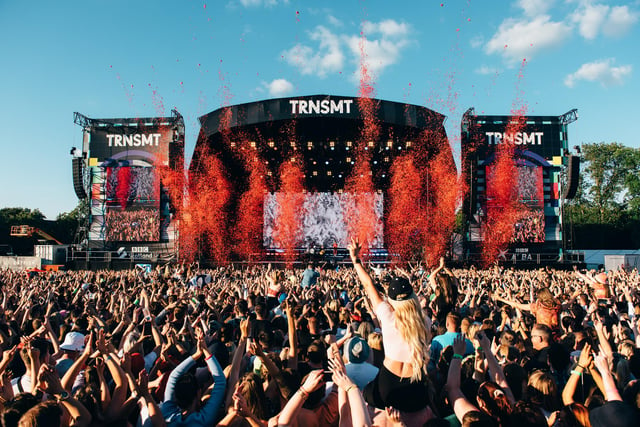 Big stage: TRNSMT will be returning this year
But the announcement of at least a start date was enough to spark a wave of optimism and a flurry of announcements from festivals, events and venues that had plans ready to roll out.
Notably, they are scattered all over the country, raising the prospect of rural areas securing economic boosts just as important as the £20 million boost Glasgow can expect from TRNSMT's revival.
Most event organisers to announce their plans since then have made it clear they will be able to accommodate social distancing and be able to adapt their plans to whatever guidelines the government puts in place.
But many others have had to sit tight and wait for the Scottish Government to give them more reasons to be hopeful that they are not wasting time, money and effort pressing ahead with their plans to reboot.
A crucial intervention came this week when – just before the dissolution of the Scottish Parliament – the government announced that it was working on a plan to help "major events" over the summer.
The fact TRNSMT was able to announce its new dates less than 48 hours later was proof that it is suddenly game on for anyone hoping to sell tickets.
In the meantime, the countdown is on for the return of a hospitality sector swiftly adapting to take advantage of reduced red tape and costs for serving customers outdoors.
With warmer weather and more daylight firmly on the horizon, it is tempting to think brighter days are finally on their way.
A message from the Editor:
Thank you for reading this article. We're more reliant on your support than ever as the shift in consumer habits brought about by coronavirus impacts our advertisers.
If you haven't already, please consider supporting our trusted, fact-checked journalism by taking out a digital subscription.
Joy Yates
Editorial Director