Album reviews: Tom Jones | Imelda May | Peter Frampton | Alan Vega
Tom Jones brings all his experience and gravitas to a carefully curated selection of classics, writes Fiona Shepherd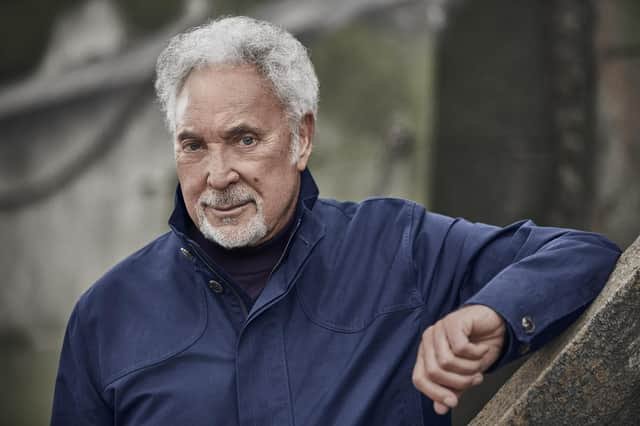 Tom Jones: Surrounded By Time (EMI) ***
Imelda May: 11 Past the Hour (Decca) ***
Peter Frampton: Frampton Forgets the Words (Ume/UMC) ***
Alan Vega: Mutator (Sacred Bones Records) ***
Tom Jones stopped dyeing his hair just over a decade ago, in a tacit admission that his hip-swivelling days were over – arguably to the chagrin of much of his female fanbase. In silver fox guise, he has pivoted from entertainer to storyteller, adopting the Johnny Cash model for acting your age by investing his experience and gravitas into a curated songlist with producer Ethan Johns as his very own Rick Rubin.
Surrounded by Time is their fourth collaboration, expanding on the mostly gospel, folk, blues and R&B standards of Praise and Blame, Spirit in the Room and Long Lost Suitcase to include one original, the Nick Cave-lite semi-recitation of Samson and Delilah, and a rap of sorts on Talking Reality Television Blues, Todd Snider's potted lament for the medium which gave agency to Donald Trump.
Laudable as these stylistic leaps are, Jones is better served by digging into a good old-fashioned testifying ballad such as I Won't Crumble With You If You Fall, which is set against a haunting electronic drone, or the sitar-tinged No Hole in My Head by 60s activist Malvina Reynolds.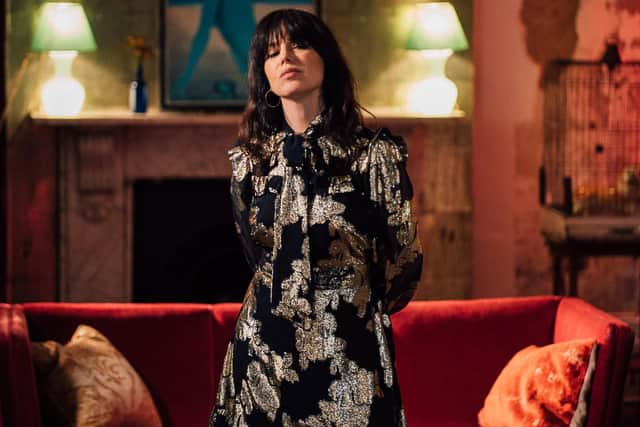 Johns seems determined to avoid a conventional arrangement – while Jones remains committed to the deep thinking easy listening of Windmills of My Mind, his producer throws electro exotica shapes on to the backdrop. Jazz bandleader Neil Cowley provides angular piano in place of the original rhythmic guitar on Cat Steven's wry acoustic blues track Pop Star to odd, awkward effect.
Much of the sonic tapestry comes across as difference for the sake of it but Jones is a relaxed fit for Bob Dylan's One More Cup of Coffee, the psychedelic noodling of Terry Callier's Lazarus Man and the fragile confessional of Bobby Cole's I'm Growing Old, with particular resonance to the additional spoken line "this will stand as a year unique."
Dublin diva Imelda May is another artist in flux, moving from rigid stylist to flexible all-rounder, from rockabilly roots to socially conscious pop music. Her latest album 11 Past the Hour pitches her as an Irish Eddi Reader, capable of settling comfortably into an array of conventional styles, from the middle of the road smooch of Diamonds to the gentle rhythm'n'blues of Different Kinds of Love, from the Celtic country of Don't Let Me Stand on My Own (with actor Niall McNamee the Kenny Rogers to her breathy Dolly P) to cool indie queen in the vocal company of both Noel Gallagher and Miles Kane.
From mod prodigy to talk box pioneer, Peter Frampton has always considered his guitar to be a voice, so he lets his iconic 1954 Les Paul Phenix do all the talking on new instrumental album, Peter Frampton Forgets the Words, sounding suitably funky on Sly Stone's If You Want Me To Stay, elegantly burnished on Roxy Music's Avalon and faithful to George Harrison's gently weeping guitar vibrato on Isn't It A Pity.
The snoozy AOR of Dreamland and conventional blues wrangling of One More Heartache occupy the more predictable end of the spectrum but Frampton exercises more playing personality on a lean but free rendition of Radiohead's Reckoner.
The release of Mutator kicks off a programme of posthumous dispatches from the bulging vaults of Suicide frontman Alan Vega, curated by his wife Liz Lamere and associate Jared Artaud. The material on Mutator dates from the mid-Nineties but went unreleased at the time because the restless and prolific Vega had already moved on to his next project. There is enough here to provide curiosity value for his fans, with his droll declamations and free associations set against spooky synths, spare beats and disturbing pulses. Highlights include the unsettling Lynchian dreamscape of Samurai and the celestial Elvis homage of Breathe.
Coles | Holst: Piano Music (Delphian) ****
The story of Cecil Coles is fascinating and poignant. Raised and educated in Edinburgh, he showed great promise when he transferred to London as a student, meeting and befriending Gustav Holst, whose influence helped secure Coles a position of great promise. Tragically, he died in action as a stretcher bearer in the final months of the First World War. His music only came to light again over the past 20 years, most of which reveals a skilful if largely conservative Romantically-focused craftsmanship. James Willshire's new solo piano album places Coles' music in direct relationship with Holst's. From Coles we hear not only delightful and sometimes skittish character pieces, but the Lisztian theatricality of the Sonata in C minor. They are inevitably overshadowed by the more pronounced inner warmth of Holst, not least in Willshire's probing performance of the substantial Thomas Hardy homage, Egdon Heath. That said, an enriching coupling. Ken Walton
Pinheiro Ineke Cavalli: Turn Out the Stars (Challenge Records) ****
The impeccably integrated trio of Portuguese guitarist Ricardo Pinheiro, Dutch drummer Eric Ineke and Italian double-bassist Massimo Cavalli artfully transform the music of pianist Bill Evans, as well as two songbook classics. From the smartly sashaying opener, Michel Legrand's You Must Believe In Spring, there is an easeful lightness of touch about the whole album, without any fudging of incisiveness – witness the vivacious Peri's Scope, with Ineke's drums vigorously underpinning the guitarist's lively pace, or the limber stride of Interplay, with its springy bass solo.
There's a floating luminosity to Pinheiro's playing that particularly suffuses the pairing of Evans's Turn Out the Stars with Time Remembered, with sustain and volume pedals brought into beguiling play, creating spacey echoes, behind which bass and drums mutter and rattle freely. There's elegant pedal work, too, in the stylish glide of the Bernstein closer, Some Other Time. Jim Gilchrist
A message from the Editor:
Thank you for reading this article. We're more reliant on your support than ever as the shift in consumer habits brought about by coronavirus impacts our advertisers.