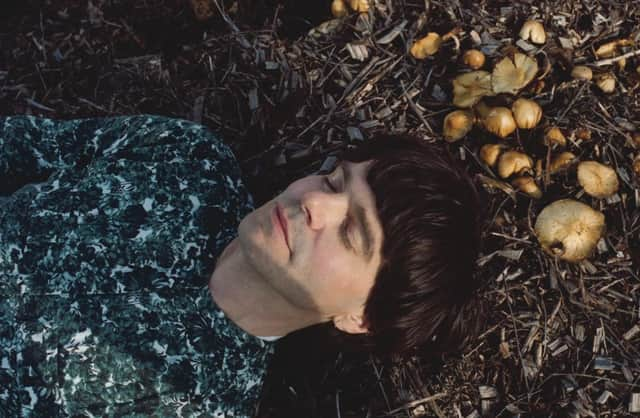 Tim Burgess: I Love the New Sky (Bella Union) ****
Charli XCX: How I'm Feeling Now (Asylum Recordings) ***
Randolph's Leap: (You Can't Put The) Brakes on Love/ Howling At The Sun (self-released) ****
Despite his laidback demeanour, Tim Burgess is a switched-on and proactive operator. In addition to fronting much loved Manchester veterans The Charlatans, he is also a solo artist, DJ, label owner, author and all-round enthuser – you might say influencer, if that didn't suggest a careerist slant to his unpretentious advocacy of interesting, eclectic music, the beloved institution that is the record shop and the art of the album, which he has been celebrating during lockdown with the hugely popular Tim's Twitter Listening Party.
How does his own work stand up in comparison to some of the unsung classics he endorses? The last few Charlatans albums have been impressive, cohesive, mature affairs, although unsurprisingly he gives himself a longer leash on his latest solo offering, recorded pre-lockdown but still in semi-isolation in Norfolk.
I Love the New Sky is refreshing, light on its feet, even throwaway at times and certainly playful. The spirited indie scramble of opening track Empathy for the Devil develops into a sophisticated pop production, with scurrying drums, piano flourishes, violin solo and harmony backing vocals reminiscent of an indie ELO. The quirky Comme d'Habitude flirts with prog rock-like movements and an unabashed floaty sax interlude while Sweet Old Sorry Me is an easy listening blend of 70s piano pop and sunny Californian country.
Other highlights include bittersweet ballad The Mall, a dreamy paean to possibility and potential ("you like the mall, it's somewhere to pass the time"), dappled with overlapping Beach Boys harmonies, and the trilling electro baroque track Only Took a Year, a wry reference to the length of time it took to make the album.
Charli XCX snorts derisively at Burgess's rampant indulgence – try six weeks from conception to completion, mate. That's how long it took the workaholic songwriter Charlotte Aitchison to write and record How I'm Feeling Now in LA lockdown, with collaborators and fans pitching in as she posted demos and a capellas online, and even streamed live footage of her lyric-writing sessions.
Less successful artists operate by necessity from modest home set-ups all the time, so it was always plausible that she could generate something out of nothing so speedily. Many albums laboured over for far longer sound like they have been pieced together on a production line anyway, so Aitchison's electro-pop snapshot of spring 2020 is no great departure musically, though the laser-drilled, hard-edged manic mantra Pink Diamond and busy, restless Anthems ("I'm so bored, wake up late, eat some cereal, try my best to be physical") are infused with the stir crazy anxiety of self-isolation, while the typical pop sentiments of Party 4 U carry extra resonance during lockdown in their yearning appeal for company.
Randolph's Leap, aka indie songwriter Adam Ross and sundry associates, makes Aitchison look like a self-isolating slacker with two lockdown albums produced solo in Aberdeenshire.
(You Can't Put the) Brakes on Love was recorded in March over four days in response to the cancellation of all his tour dates, and it's obvious what is on Ross's mind as he ruminates on partner instrumentals Socially Distant and Distantly Social, shouts from the rooftops on the pacey, celebratory Self-Isolation and issues a breezy call-and-response to the challenges of lockdown on Sustainable.
Follow-up Howling at the Sun revisits existing Randolph's Leap songs from the past decade in rich, fully realised arrangements which contrast with Ross's spindly vocal delivery. Cassie O'Tone's wry portrait of underachievement receives a southern soul treatment, Come Mid-Afternoon manifests as a comforting quasi-anthem with some thoughtful resonances and the plaintive Petrichor is the lovingly handled highlight of a satisfying batch.
Cantos Sagrados: National Youth Choir of Scotland (Signum Classics) *****
If we learn anything from this gripping new release by the National Youth Choir of Scotland – its first in 20 years – it's that youth and optimum professionalism are not incompatible, for these are flawless, riveting performances of difficult and profound contemporary works. The violent, stabbing energy that opens James MacMillan's Cantos Sagrados, performed here with the Royal Scottish National Orchestra, is mind-blowing, the narrative dramatically incisive, the most reflective moments breathtakingly homogenous. For NYCoS founder and director Christopher Bell, these and other works featured represent key moments in the choir's history. He elicits interpretational maturity at every turn, from the exuberant density of Eric Whitacre's Leonardo Dreams of His Flying Machine to Tippett's soulful Five Spirituals from A Child of our Time and the beauty of Eriks Ešenvalds' Amazing Grace. Ken Walton
Yuri Honing Acoustic Quartet: Bluebeard (Challenge Records) ****
Dutch saxophonist Yuri Honing's tenor horn floats with melancholic grace through this album inspired by the wife-murderer of European folk tale (although Honing's reading of Edna St Vincent Millay's "Sonnet VI: Bluebeard" suggests a more ambiguous scenario). The opening and longest track, Bluebeard Maze, sets the tone, with drummer Joost Lijbaart's stealthy backbeat, Gulli Gudmundsson's double bass and Wolfert Brederode's piano and vibraphone all generating texture and atmosphere. Brederode's piano work helps sustain the stillness of The Art of Losing Isn't Hard to Master and the suspense of Bits of Paradise. Honing's playing is expressive throughout, reminiscent at times of the late Bobby Wellins's tenor solo, Starless and Bible Black, in Stan Tracey's Under Milk Wood. Only at the end does he cut loose, his sax raging against the dying of the light as the closing Do Not Go Gentle fades out. Jim Gilchrist