Album reviews: The Pretenders | Olivia Rodrigo | James Blake | Joseph Malik
Chrissie Hynde sounds as poised and assured as ever on the fourteenth Pretenders album, writes Fiona Shepherd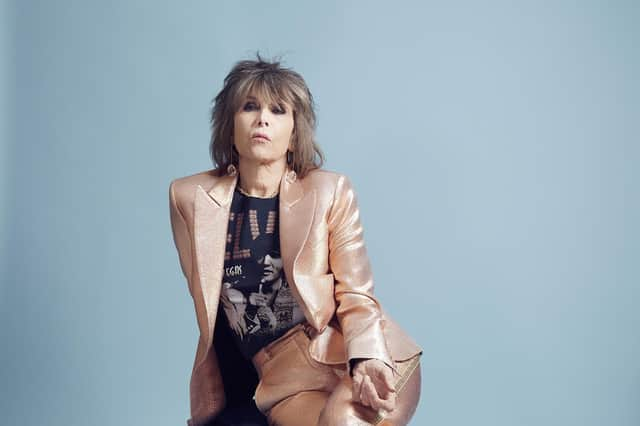 The Pretenders: Relentless (Parlophone) ****
Olivia Rodrigo: Guts (Geffen Records) ***
James Blake: Playing Robots Into Heaven (Republic/Polydor) ***
Joseph Malik: Proxima Ebony (Ramrock Red Records) ****
To paraphrase Mark E Smith's maxim on The Fall's volatile membership, if it's Chrissie Hynde and yer granny on bongos, it's The Pretenders. With hindsight, she has even come to regard her 2014 solo album, Stockholm, as a Pretenders offering. But she does not share Smith's dismissive attitude to her collaborators. Longtime rhythmic foil Martin Chambers may not be in attendance on the 14th Pretenders album but her current co-writer, guitarist James Walbourne, is and turns in a stellar performance, complementing the star turn, in mostly moody vocal mode, with his plangent rock'n'roll style and searing solos – enough, surely, to restore Hynde's faith, even as she laments the state of music on the opening Losing My Sense of Taste.
Hynde is poised and assured even when her lyrics say otherwise or when she allows her vocal vulnerability to shine through. "I don't mess with burning coal, or anything I can't control," she raps out on A Love. "I'm a divorcee, but I feel like a widow" goes Merry Widow, an unrepentant chronicle in the Marianne Faithfull style. "He wasn't my sort so I left him at the port," she quips as Walbourne whips up a storm of fuzz guitar and accelerates into a final act of psychedelic boogie.
Relentless also takes a breather with a number of quieter, more measured tracks, from the simmering Domestic Silence to the demonstrative longing in Just Let It Go, while Hynde looks back in languor on I Think About You Daily, a piano torch song with sumptuous sighing string arrangement by Radiohead's Jonny Greenwood.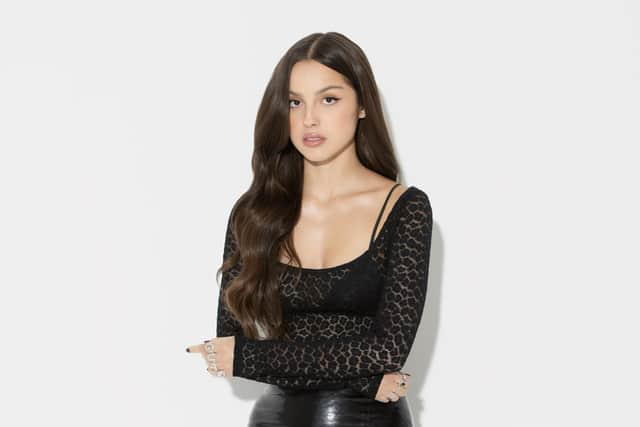 High School Musical graduate Olivia Rodrigo hits the sophomore phase of her pop career with the irreverent Guts, an album with an angel and a devil on its shoulders. Rodrigo revels in the Jekyll and Hyde delivery of All American Bitch and the sorry-not-sorry liaison with her ex on Bad Idea Right? ("I just tripped and fell into his bed"), while Lacy is a Jolene character, all surface and no feeling, and Ballad of a Homeschooled Girl an impish satire ("don't let me out at night, it's social suicide").
She can't keep up the sass for an entire album, defaulting to glam damsel in distress on Vampire and bleeding heart balladeer on Logical to carve out a comfortable niche between Avril Lavigne's punk pop attitude and Taylor Swift's teen traumas.
Chill-out balladeer James Blake has deliberately written music to fall asleep to – 2022 ambient album Wind Down, composed using AI technology. His follow-up release, Playing Robots Into Heaven, is a tad livelier but cleaves to his trademark wan electro torch songs with Blake's voice distorted and pitchshifted to sometimes trippy effect. I Want You To Know, his co-write with Pharrell Williams, is a reminder of the starry circles this modest producer/songwriter can move in but there is no Williams stardust on this introverted house track and even the relative aggression on Fire the Editor – "we'll be having words" – is channelled into a mournful, pretty ballad about voices intent on bringing you down.
Proxima Ebony is the latest dreamy dispatch from Edinburgh DJ, singer/songwriter and community activist Joseph Malik. He draws on his own family background for the steamy, stripped-back electro funk of Only Fans but the album also features strong international input from San Francisco rapper Capital A on the sweet soul/conscious rap blend of the title track, Philadelphian spoken word artist Kameelah Waheed on the old school soul-soaked hip-hop of Be A Lion, Polish/Ukrainian harpist Alina Bzhezhinka on the Jean-Michel Basquiat-referencing spiritual jazz of Hollywood Africans and Japanese artist Shuya Okino on the art funk groove of Shuya San, featuring bonus Japanese bagpipe played by Daniel Walls.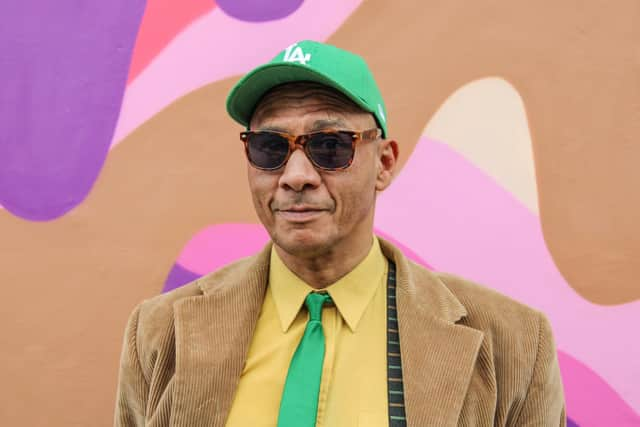 Rachmaninov: The Piano Concertos & Paganini Rhapsody (Deutsche Grammophon) ****
Pianist Juja Wang and conductor Gustavo Dudamel both appeared at this year's Edinburgh International Festival, though not together. How wonderful that might have been, given the powerful symbiosis and mature expressiveness informing this wholly impressive compendium of all four Rachmaninov concertos and the ever-popular Rhapsody on a Theme of Paganini. Wang's performances – taken from concerts given earlier this year with the Los Angeles Philharmonic Orchestra – swing between lyrically brooding and joyously exhilarating, woven together with thoughtfulness, sincerity and a sense of character that distinguishes her approach from so many before. Take the opening of the Second Concerto, strangely laboured but irresistibly inviting, or the instantly arresting bravado and flirtatiousness of the First. There are aspects of the labyrinthine Third and Fourth that will defy conditioned expectations, and this Paganini Variations is for those who like it stirred and shaken. But Wang and the receptive Dudamel make it all very worthwhile. Ken Walton
Ian Shaw: Greek Street Friday (Silent Wish Records) ****
Jazz singer and songwriter Ian Shaw is in characterful form in this collection informed by people, places and music encountered over the years. "Welcome to my show," he sings in the funky, scene-setting People Who Go Ta-Dah! and he means it. Mining reminiscence, regretful or otherwise – Greek Street Friday for instance, Shaw's shape-shifting voice mixes urgency, vulnerability and always humanity, as in the tenderness of To Be Held. With a band including pianist Jamie Safir, bassist Conor Chaplin and drummer Ian Thomas, there's wry, old-timer's warmth in Shaw's Years dialogue with guest vocalist Matt Kent, while a passionate account of Ricky Lee Jones's Blinded by the Hunt sees Iain Ballamy's saxophone piping sweetly alongside. Say a Prayer for Baby Blue is an unabashed rocker, while Jackie's Blues echoes characterful early-Seventies pop, with Polly Gibbons delivering a background keening worthy of Dark Side of the Moon. Jim Gilchrist